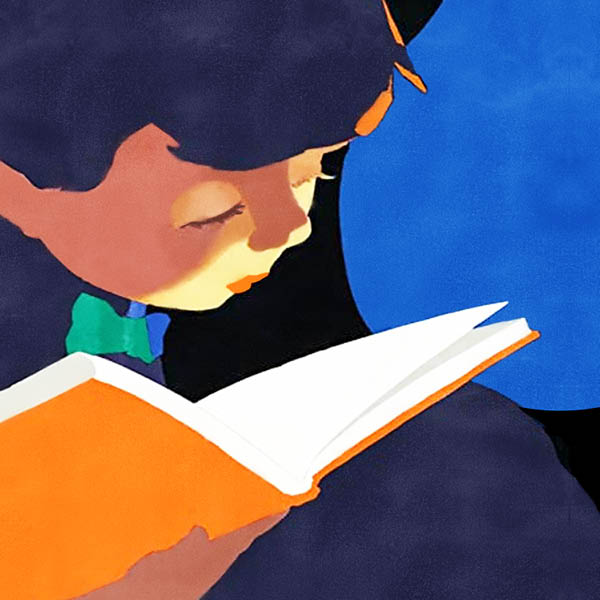 Literary Happy Hour: Book Poster Cocktail Party
October 14, 2020
7–9pm
---
Our Posters & Cocktails parties keep getting rave reviews, so we've added two more to our 2020 calendar! As the air turns a bit brisk, why not snuggle up with us for an evening of books and booze?
Our Chief Curator will once again be hosting Nicholas Lowry of Swann Auction Galleries and Don Spiro of The Green Fairy Society over Zoom as they take us on a well-lubricated literary journey.
After making an initial cocktail to get us going, grab your favorite throw blanket while Nicholas talks about the history of books in posters. As our glasses empty, Don will teach us how to make the signature cocktails of some of history's greatest authors (and maybe even a few beloved by infamous literary characters).
Tickets:
Early Bird Registration (purchased before Oct 1): Free!
General Registration: $3
All are welcome to tune-in for the fun. If, however, you'd like to drink along with our hosts, here are the cocktails we will be preparing and their ingredients:
Mark Twain Cocktail
Scotch
Fresh lemon juice
Simple syrup
Angostura bitters
Pegu Club (for Rudyard Kipling)
Gin
Fresh lime juice
Curacao
Angostura bitters
Orange bitters
Vesper Martini (for Ian Fleming)
Gin
Vodka
Lillet
Lemon peel
Hemingway Daiquiri
White rum
Fresh lime juice
Fresh white grapefruit juice
Maraschino liqueur
Dickens Punch
Brandy (or cognac)
Jamaican rum
Lemons
Sugar
Boiling water or Tea