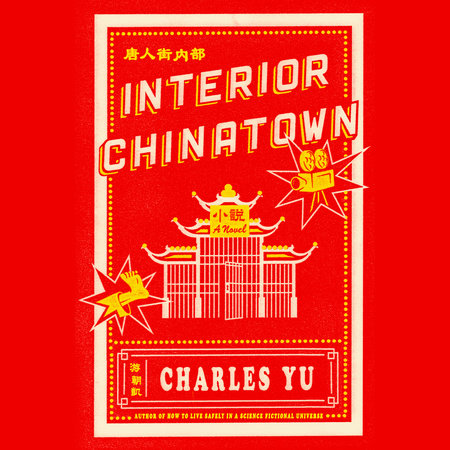 Poster House Book Club Online: Interior Chinatown by Charles Yu
April 23, 2020
6:30–8pm
---
The Poster House Book Club meets a few times an exhibition cycle to discuss vibrant, interesting, and dynamic works of fiction which relate to the posters on view.
Because we want to encourage community during this time of social distancing, we are moving this edition of book club online!
In honor of The Sleeping Giant: Posters & The Chinese Economy, we will be discussing Interior Chinatown, the hotly-anticipated new release by Charles Yu.
This "deeply personal novel about race, pop culture, immigration, assimilation, and escaping the roles we are forced to play" has been heralded as "one of the funniest books of the year…a delicious, ambitious Hollywood satire" by The Washington Post.
This meeting of the Poster House Book Club will be moderated by Eveline Chao, a freelance journalist who often writes about China and Chinatowns. Her stories have appeared in The New York Times, the BBC, Rolling Stone, Vice, Foreign Policy, Fast Company, the Daily Beast, Atlas Obscura, and The Sydney Morning Herald, among others. She is also the author of NIUBI!—The Real Chinese You Were Never Taught in School, a humorous guide to Chinese slang. Eveline lived in Beijing from 2006–11, and is now based in Brooklyn.
We want everyone to feel welcome to this event. Please register for free through the link above and you will be sent a link to a Zoom hangout the evening of the meeting.