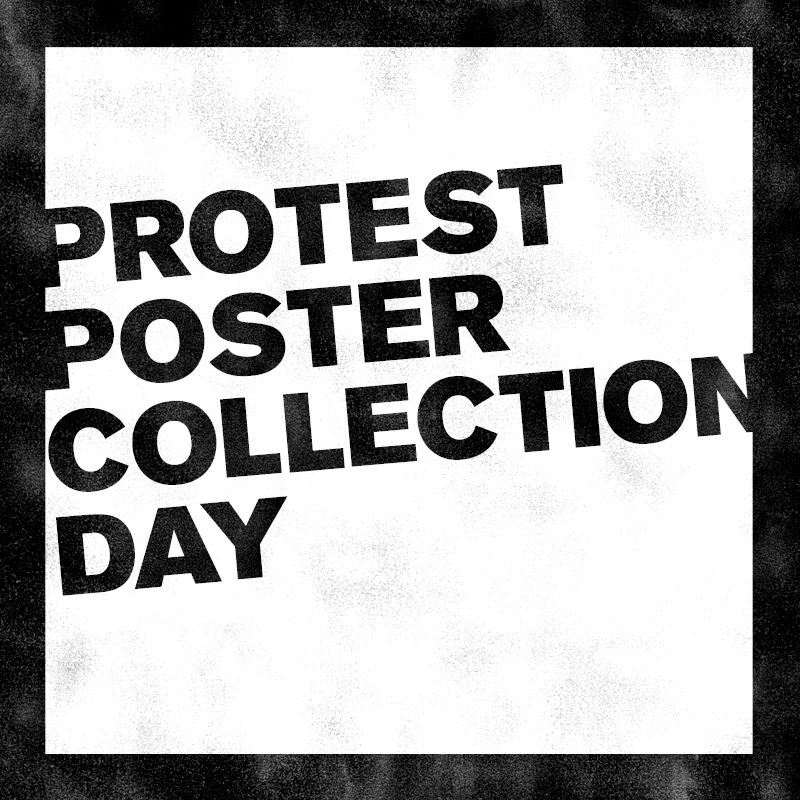 Protest Poster Collection Day
October 17, 2020
12–3pm
---
As the first museum in the United States dedicated to the art, history, and impact of posters, Poster House is pleased to announce an open call for posters used in any of the protests that took place in the summer of 2020 in New York City. 
Poster House has previously collected posters from the 2017 Women's March in Boston, and we are excited to deepen our contemporary collection of citizen designers by continuing to acquire posters created at the grassroots level.
These posters will be professionally archived and added to our permanent collection. Our collection is accessible without charge to scholars and students for research purposes, as well as digitally to the entire world once our virtual database launches in 2021. Poster House will also incorporate images of these posters into lectures and public programs, and consider them for future exhibitions at the museum and like-minded institutions. 
We will be accepting in-person submissions (please do not mail us submissions) at the museum on October 17, between 12 and 3pm.
We will be accepting in-person submissions (please do not mail us submissions) at the museum on October 17, 12–3pm. The front desk staff will direct you to a member of our curatorial team who will assist with your donation.
Please review our submission criteria below before bringing your poster to Poster House.
Submission Criteria:
The poster must have been physically used in a protest. Designs created with civic action in mind, while great, are not covered by the museum's mission.

Posters cannot be made of copy paper, cloth, painted canvas, or three-dimensional substrate.

We do not accept banners or anything larger than 40×60 inches.

Please remove any sticks, handles, or carrying aids from posters prior to submission. 

Only one submission per person, please 🙂
Upon arrival, you will be asked to fill out a brief questionnaire that will include how you wish to be credited in our database and any other information you feel is pertinent to the history of your design. If you wish to remain anonymous, that is also fine. 
Due to storage constraints, Poster House will only be able to accept 150 posters representing these protests. We will aim to accession the widest array of voices and design styles chosen out of the submissions. Submission does not guarantee acceptance into the permanent collection, and we reserve the right to refuse the poster based on condition.