Mission and History
Poster House is dedicated to presenting the impact, culture, and design of posters, both as historical documents and methods of contemporary visual communication.
Through temporary exhibitions, a growing permanent collection, and educational events, Poster House explores the enormous impact of posters on society and culture, and how they have been adapted to contemporary use. As the first poster museum in the United States, Poster House provides a space for inquiry for all those interested in design, advertising, and public interventions, with an aim to improve design literacy among the general public.
Posters explore:
mass communication and persuasion
the intersection of art and commerce
control of the public domain
Poster House was founded in 2015 with an eye towards filling a long-acknowledged gap in the New York cultural landscape for accessible art and design. After several years of planning and construction, Poster House opened its doors on June 20, 2019.
Poster House is proud to receive support from the New York State Council on the Arts and the New York City Department of Cultural Affairs in partnership with the City Council.


Poster House is an affiliate member of the International Vintage Poster Dealers Association.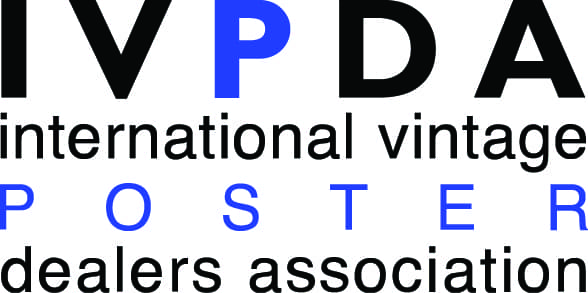 ---
People
---
---
Gail Anderson
Chair, BFA Design & BFA Advertising; Creative Director, Visual Arts Press, SVA
Brandi Boatner
Social & Influencer Communications Lead, Global Markets, IBM
Myrna Davis
Executive Director Emeritus, Art Directors Club
Elizabeth Guffey
Professor of Art and Design History, SUNY Purchase
Steven Heller
Co-founder and Co-chair of MFA Designer as Author Program, SVA; Author
Eve Kahn
Design Historian, Former Antiques Columnist at the New York Times
Nicholas Lowry
President, Swann Auction Galleries
Ellen Lupton
Design Chair, MICA; Curator Emerita, Cooper Hewitt
Chad Phillips
Retail Executive
Tim Rodgers
Director, Museum of Art & Design
Paula Scher
Partner, Pentagram
Alexander Tochilovsky
Curator, Herb Lubalin Study Center of Design and Typography, Cooper Union
Michele Washington
Design Critic, Writer, Designer, Professor at FIT
---
The CMYK Council is a volunteer advisory board of creatives, designers, and educators who provide feedback and work on Poster House programming.
Antonio Alcalá
Creative Director, Studio A / Art Director, Stamp Development, USPS
Gail Anderson
Chair, BFA Design & BFA Advertising; Creative Director, Visual Arts Press, SVA
Douglas Davis
Strategist / Author / Professor of Design, New York City College of Technology
Rafael Esquer
Principal & Creative Director, Alfalfa Studio
Sherina Florence
Global GCD, Instagram and Unilever
Dian Holton
Deputy Art Director, AARP Media, Art Director, TheGirlfriend.com + Sistersletter.com
John Kudos
Partner, KASA Collective and KUDOS Design Collaboratory / Board of Directors, TDC
Pablo A. Medina
Artist / Designer, Design is Culture
Franc Nunoo-Quarcoo
Professor of Design, University of Michigan / Penny W. Stamps School of Art & Design
Jennifer Rittner
Faculty, SVA
Sharif Tassy
CRM Administrator, General Assembly / Tech Enthusiast
Sierra Van Ryck deGroot
Assistant Director of Education, Poster House / Committee Lead / Editor, Viewfinder Journal
Maya Varadaraj
Committee Lead / Interdisciplinary Artist / Educator, Poster House
David Jon Walker
Assistant Professor, Austin Peay State University / Owner, Rhealistic Design Group
Michele Washington
Design Critic, Writer, Designer, Professor at FIT
Kelly Walters
Assistant Professor of Communication Design, Parsons School of Design
Zipeng Zhu
Artist / Creative Director / Founder, Dazzle Studio
---
Founding Members
Our Founding Members supported us from the very beginning, becoming a part of the Poster House Family before we even opened our doors. We are incredibly pleased to recognize their generosity and commitment.

Eric & Amanda Chiappinelli
Robert Chisholm & Lars Larsson
Ola Baldych & Josh Lawrence
Katherine & Gary Bartholomaus
KUDOS Design Collaboratory
Shelley & Bennett Schmidt
Daniel Beth and Haley Spitz
Joel Alter & Jennifer Tong
The Steven Ausnit Revocable Trust
Jeffrey Ellis & Lisa Mercer
Christopher Gibson & Lisa Hindmarsh
Solomon Goldstein & Rhoda Metzger
Adam Meisel and Agata Kowalski
Jonathan Rowley and Joseph Truong
Cliff Shapiro & Jeffrey Hart
---
The Building
119 West 23rd Street was built around 1901 by The National Cloak Company. At ten stories, the building was quite tall for its day, and housed several publishing firms, including George Routledge & Sons.
Later in the 1920s, stationers and mail-order companies moved into 119, followed by novelty manufacturers around the 1950s. But today, the building is best known for being the former home of Tekserve (1987–2016), an Apple repair store that was iconic to New Yorkers for its jam-packed decor and unparalleled service.
In 2018, LTL Architects took on the gut-renovation of the almost 15,000 square foot space over two floors. The design considers that posters are intended for the street, and uses the length of the space to evoke a sidewalk, playing with industrial materials. Gesturing to the space's history, the design incorporates several existing features including the exposed brick walls, barrel vaults and cast-iron columns. These elements create a dialogue with the new architecture, blending old and new, playful and serious, and embody an embrace of the poster's unique identity as both commerce and art, public information and cultural artifact.
About LTL Architects
LTL Architects (Lewis.Tsurumaki.Lewis) is an award winning, design-intensive architecture firm founded by Paul Lewis, Marc Tsurumaki, and David J. Lewis, and is located in New York City. LTL engages a diverse range of work, from large scale academic and cultural buildings to interiors and speculative research, realizing inventive solutions that turn the constraints of each project into the design trajectory, exploring opportunistic overlaps between space, form, and materials. LTL Architects was inducted in 2019 to Interior Design's Hall of Fame.
---