Accessibility
Mobility Access
The main entrance to Poster House on 23rd Street is wheelchair accessible, and an elevator services both floors.
There are a limited number of manual wheelchairs available for use on site free of charge at the Info Desk upon request.
Service animals are welcome.
Accompanying care partners receive free entry to the museum.
Please note, nearby ADA accessible transit stations include:
14th St/8 Av
station
23st St
station
23rd/6th
M23 station
Guests with Vision Loss
High-contrast, large-print wall text and labels are available in advance by email and at the museum using a digital tablet. To request labels in advance or get more information, contact access@posterhouse.org.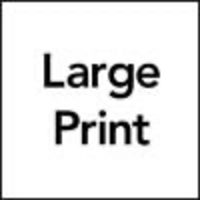 This website is screen-reader compatible.
Service animals are welcome.
Restrooms
All restrooms at Poster House are single-user and gender-neutral, and an ADA accessible bathroom is available on each floor.
Guests with Hearing Loss
An RF system is available for our Guided Tours. The system is hearing device compatible. Please request a receiver from the Info Desk.
Receivers are available with either earbuds or neck loops.
Hearing loops are available at our Café, Shop, and Info Desk.
General Inquiries
If you would like to book a complimentary Accessibility Tour during regular museum hours, please email access@posterhouse.org two weeks prior to your desired day and time, and we will make every effort to accommodate you. We welcome guests of all abilities and will strive to meet your needs.
---
Accessible Programing
All of our virtual programming is equipped with closed-captioning and live transcription.
Poster House hosts monthly Vibrant Verbal Description Tours of exhibitions with our Chief Curator free of charge. Please see our Events page for current accessibility offerings. Prior registration is encouraged as space is limited. Please email access@posterhouse.org for information or to register.
Upcoming Accessibility-Focused Events
See More