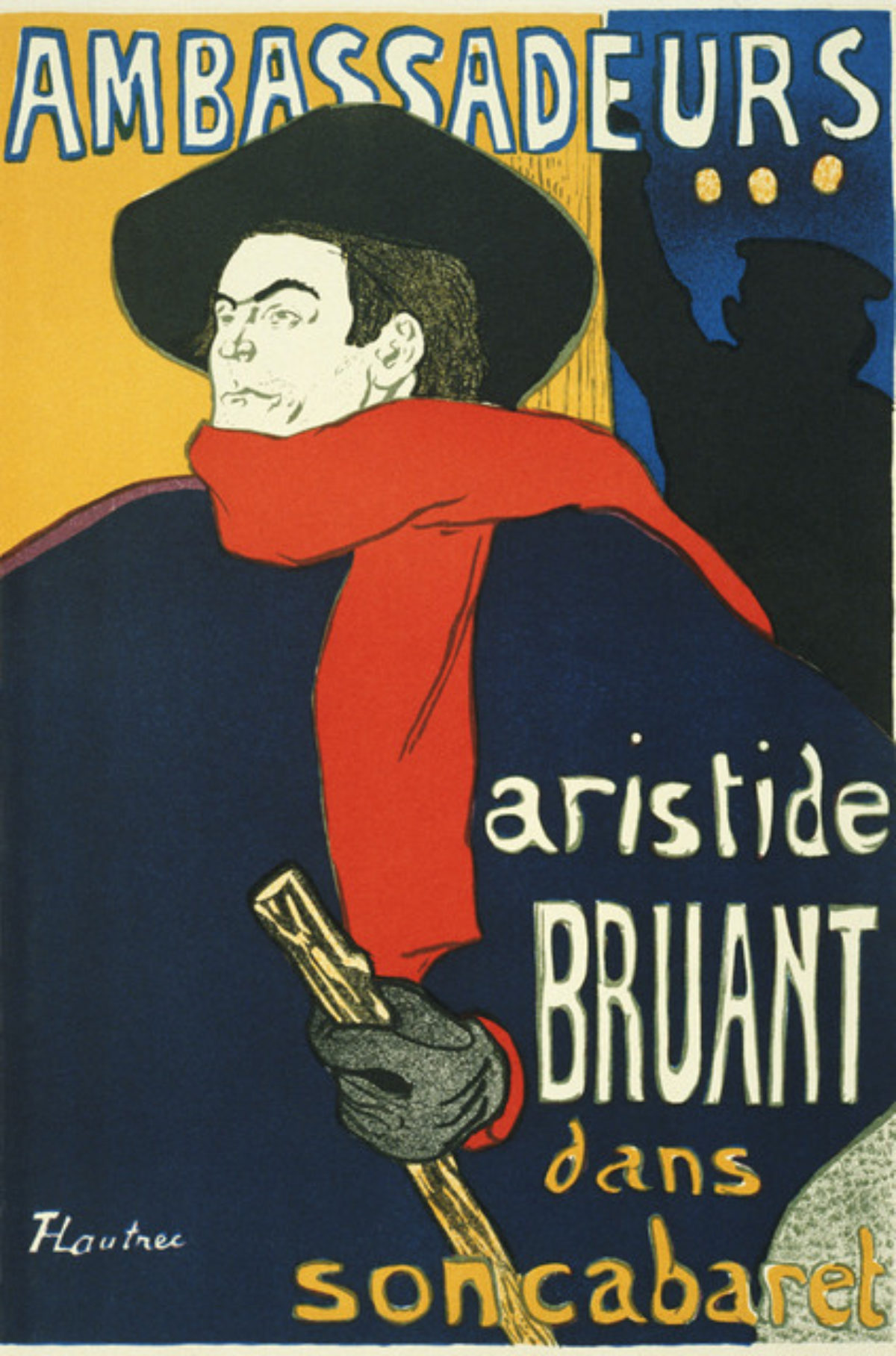 June 5, 2018
Poster Pride!
Rating: PG-13
In honor of Pride Month, we've gathered together a selection of a few of our favorite members of the LBGTQ community who helped shape poster history. From artists who created the posters to the celebrities they promoted, these posters shine a light on the early days of lithographic advertising and the powerhouse people involved.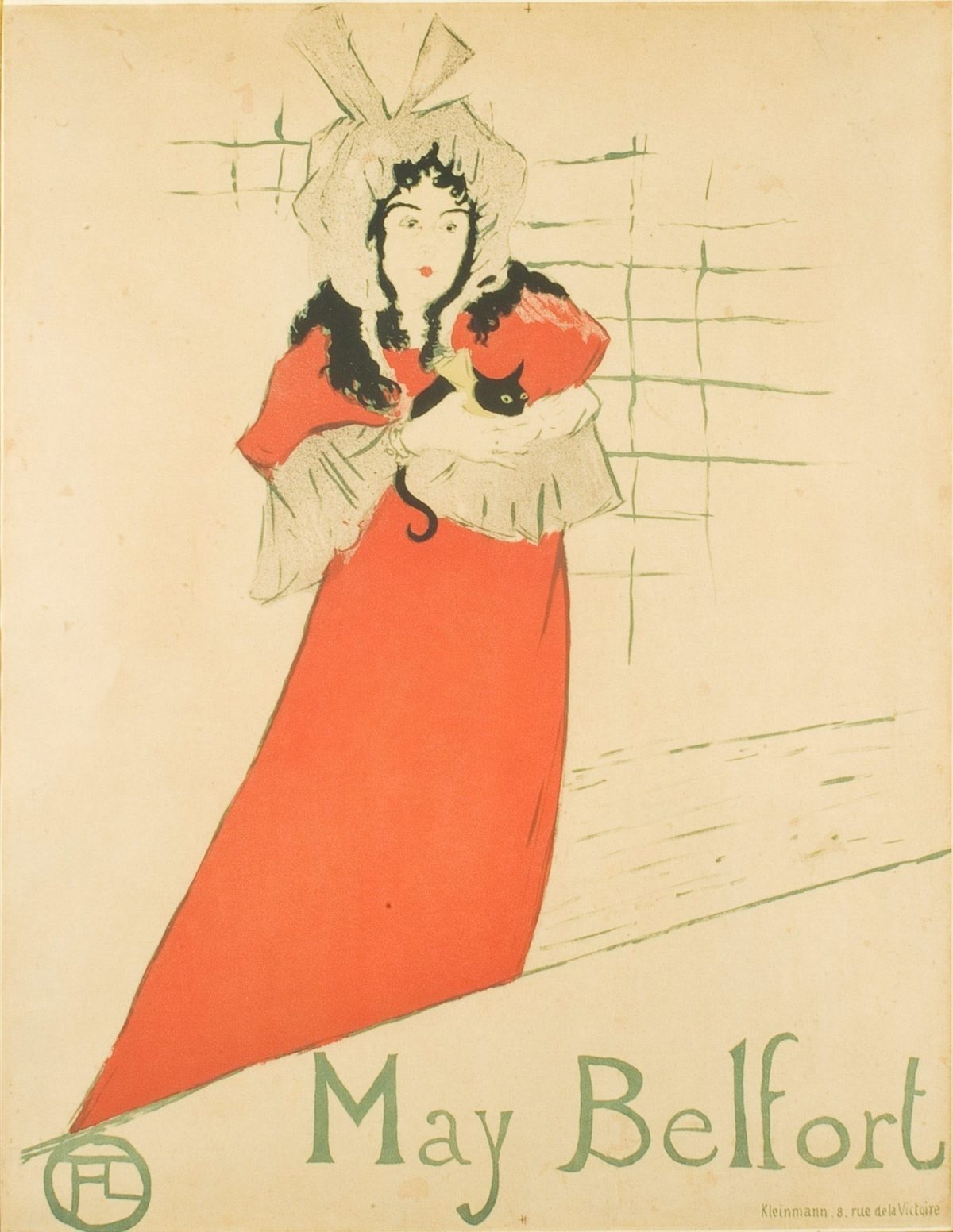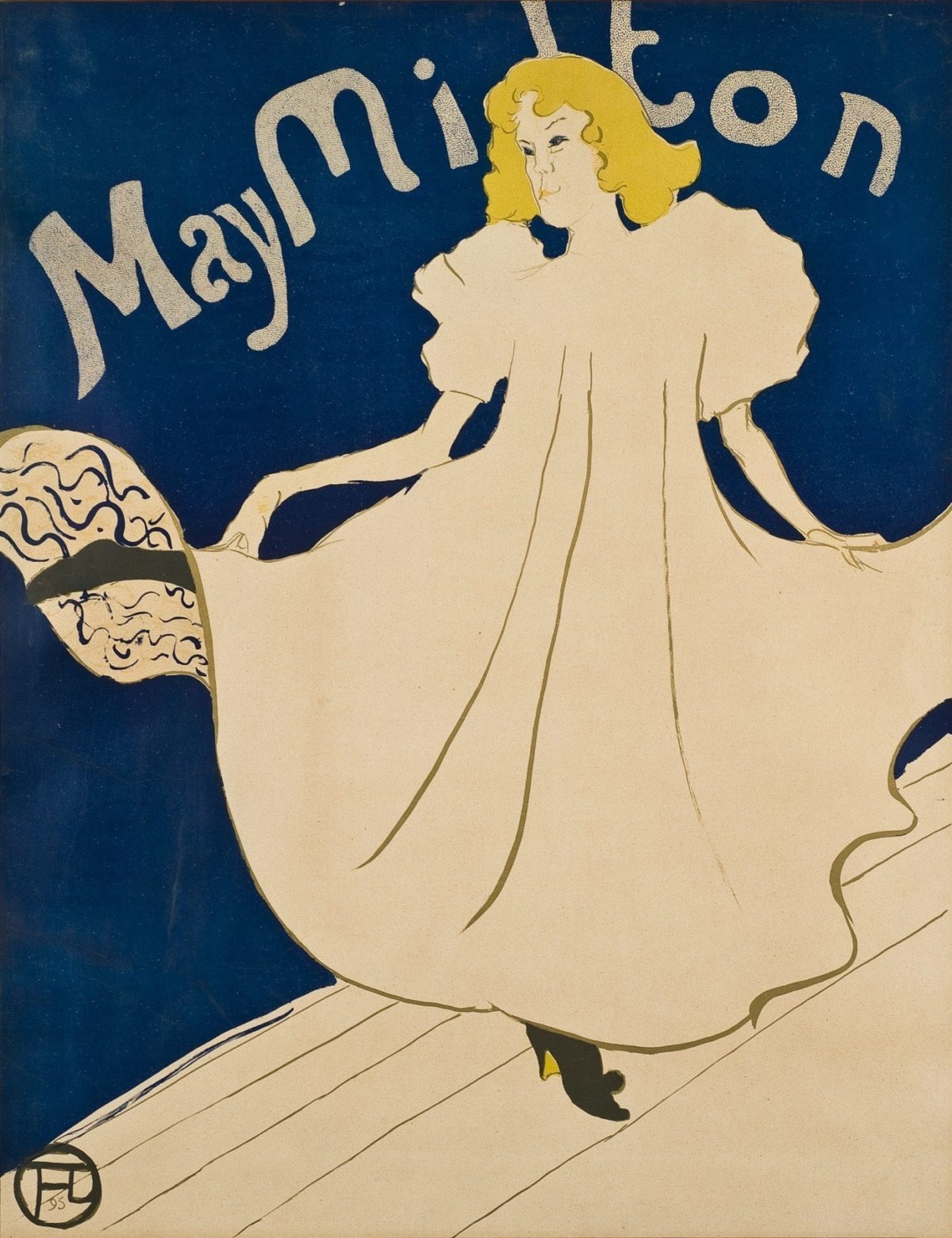 May Belfort and May Milton were one of many lesbian couples who performed at the Moulin Rouge. Belfort would dress up as very young child, complete with oversized bonnet and a light lisp, and sing nonsensical children's songs with dirty double meanings, mostly involving the "pussy" in her arms (of which, according to her lyrics, she is "very fond"). Meanwhile, Milton wears the dress of a virginal debutante in this poster – an aspect of her character which, presumably, had gone by the wayside many years prior. Milton would later be romantically associated with another Moulin Rouge staple, Jane Avril.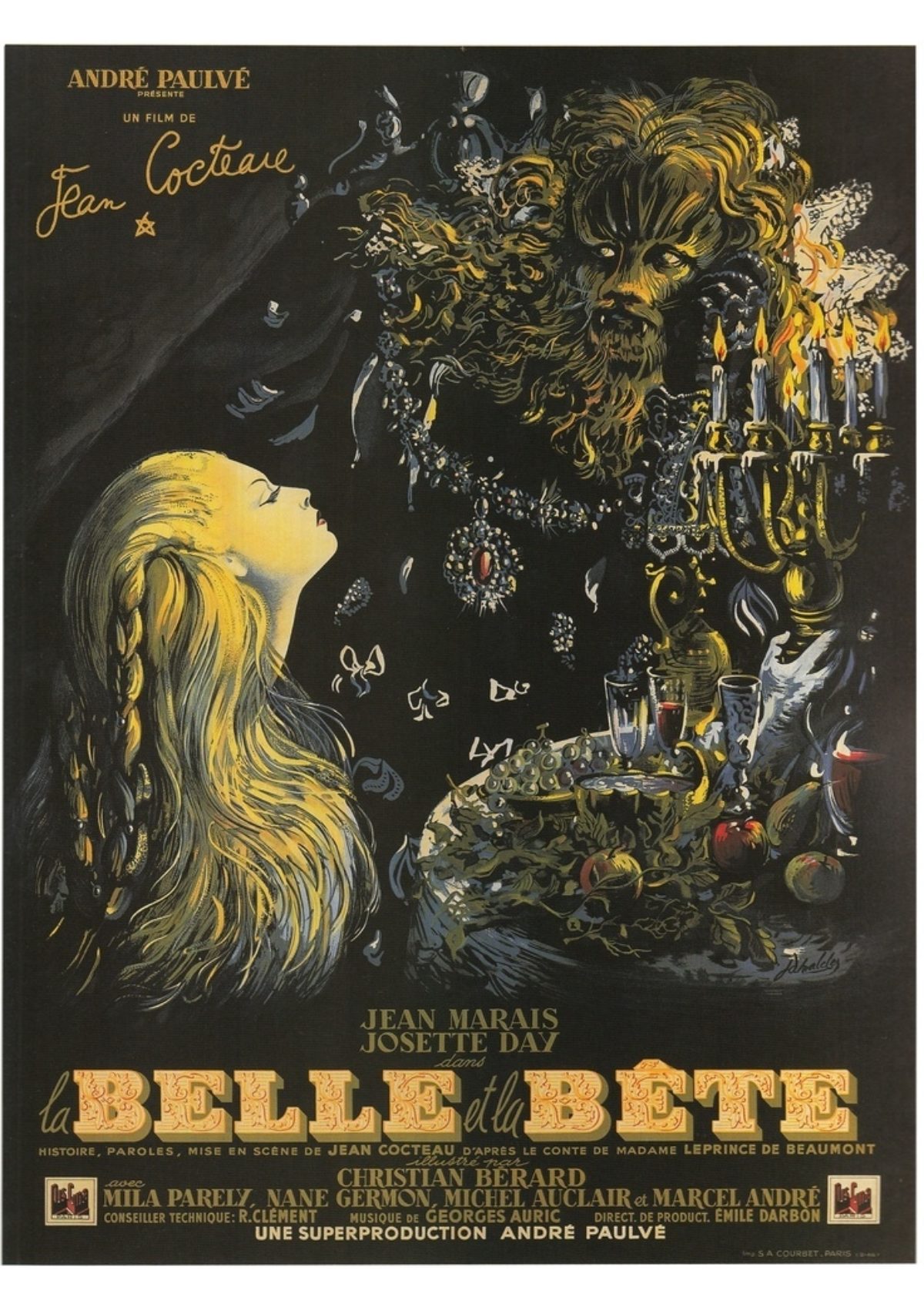 Directed by Jean Cocteau, this surreal screen adaptation of Beauty and the Beast stars his much younger lover, Jean Marais, as the titular monster. Cocteau's homosexuality was anything but a secret in Paris, a fact which would have made anyone else flee the country during the Nazi occupation; however, their high-powered friends kept them from being arrested during the War and they went on to make many movies together as a couple.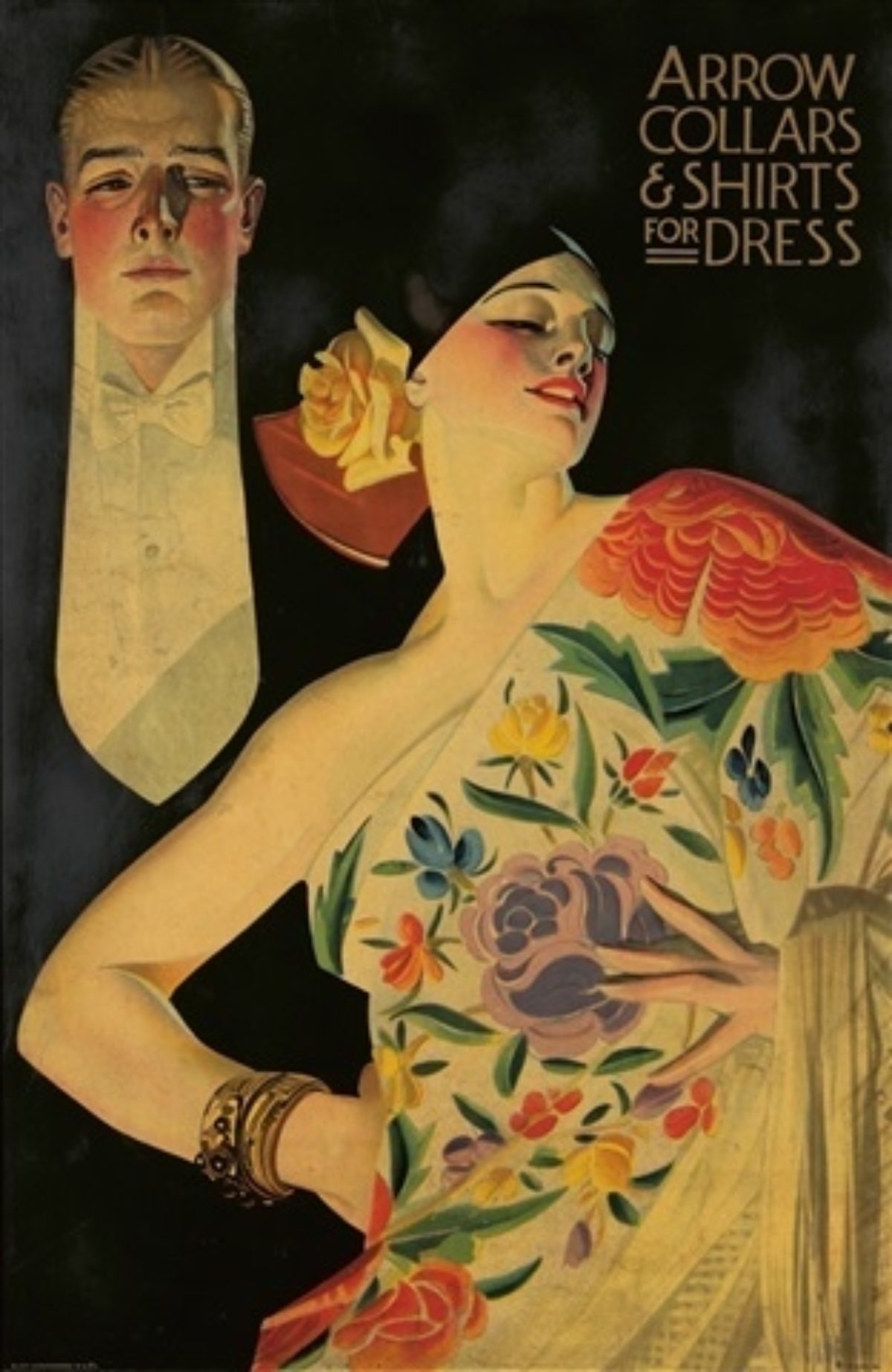 Throughout the 1910s and 1920s, the American public was captivated by the Arrow Shirts & Collars man. Songs and poems were composed in his honor, and he received thousands of letters of fan mail a week at the company headquarters. Little did the country know that Leyendecker had based this idealized male figure on his boyfriend, Charles Beach, with whom he spent the rest of his life.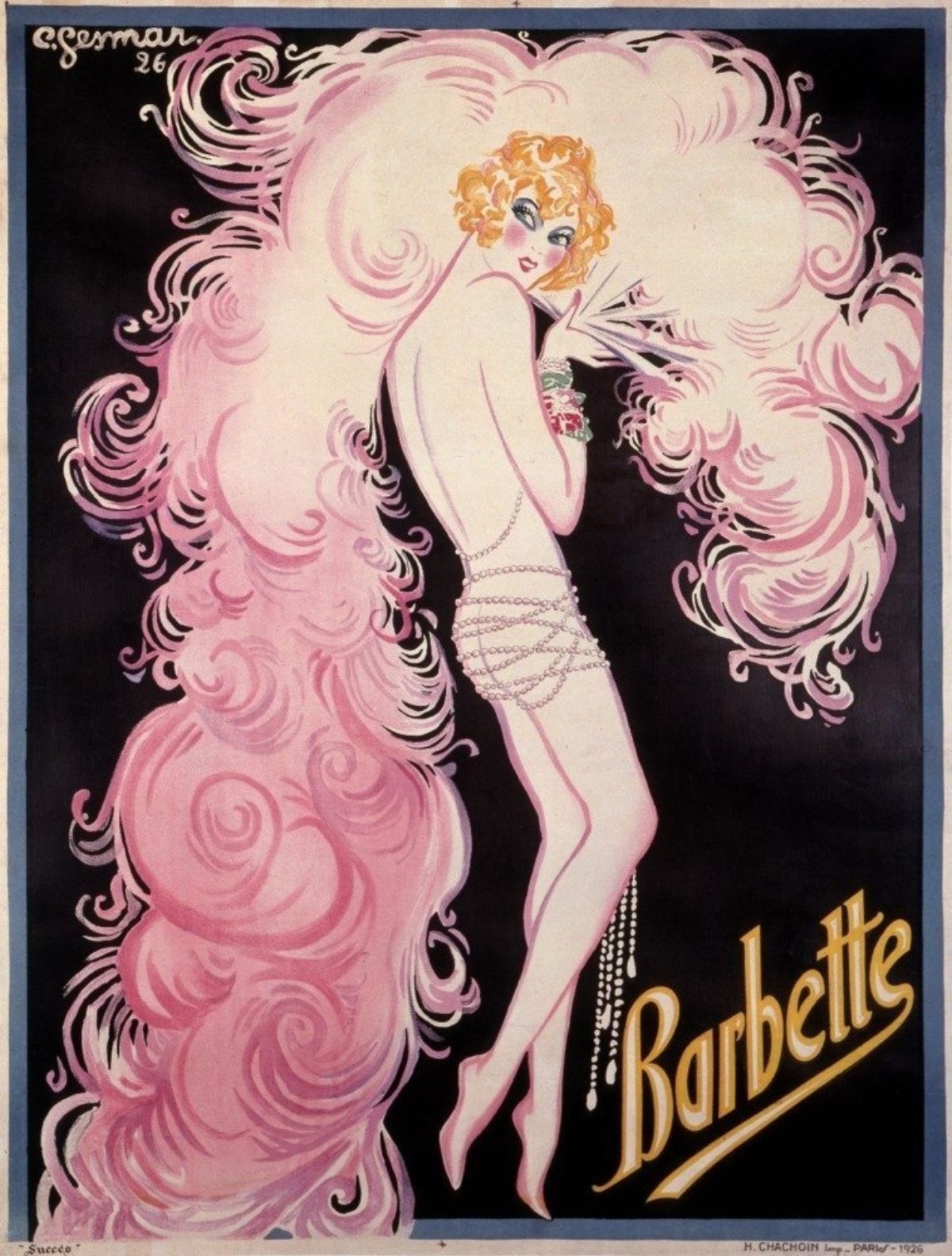 Vander Clyde Broadway began his performing career when he answered the call for a replacement aerialist in a local Texas circus. His would-be partner liked him; however, she was hoping for another girl, as female acrobats always seemed "more impressive." Not opposed to dressing in drag and naturally lithe, he put on the old female performer's costume and took the name stage name Barbette. Moving up through Vaudeville and the European circuit, he became one of the more notorious female impersonators of the day, even having a brief affair with the aforementioned Jean Cocteau in Paris. When he could no longer perform, he became an artistic director for various circuses and films, perhaps his most notorious job being coaching Tony Curtis and Jack Lemmon on how to play convincing women in the film Some Like it Hot.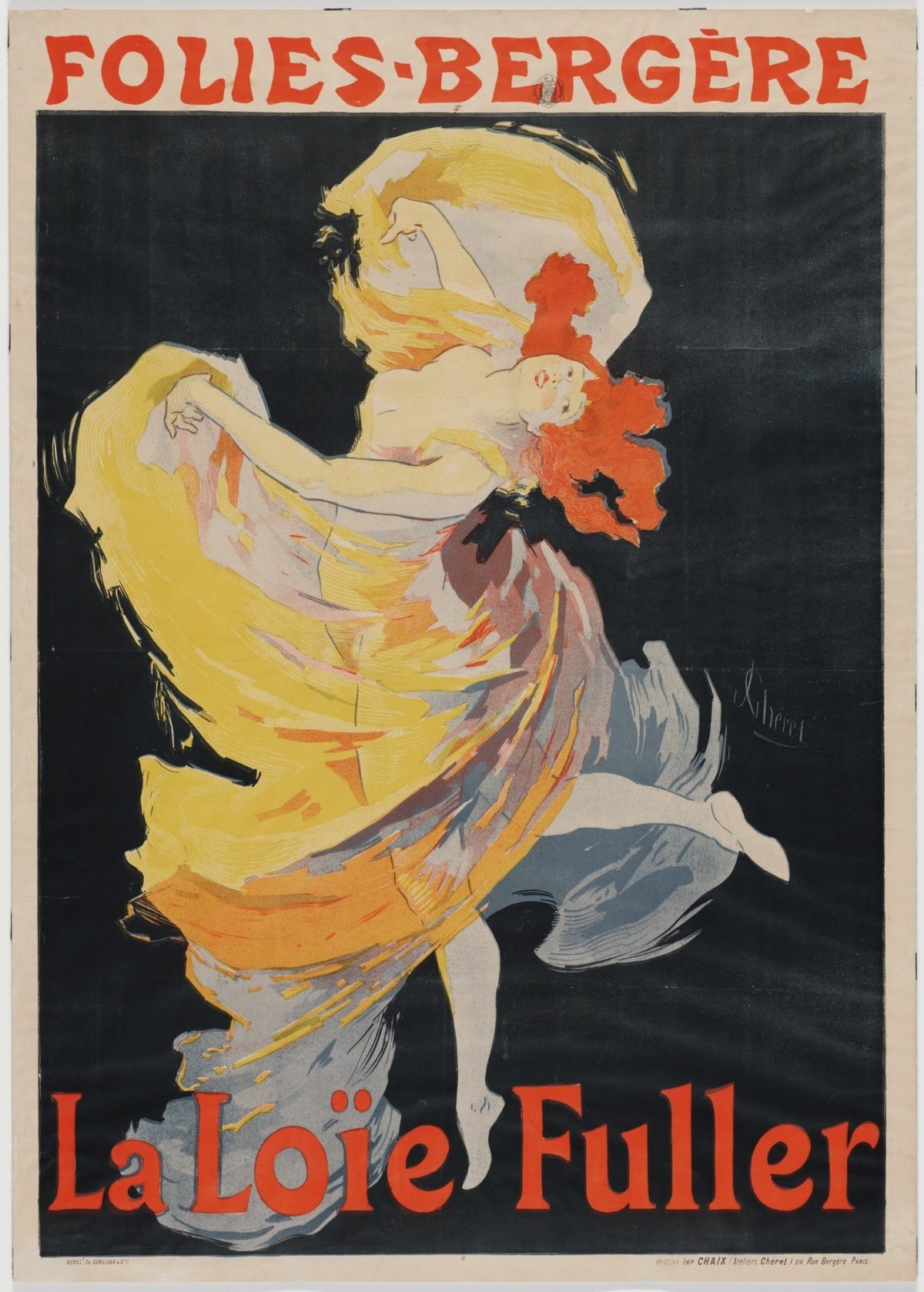 Known for revolutionizing Modern dance, Loie Fuller was one of the most famous (and most imitated) performers of the era. After fleeing an unhappy marriage in America, she took up with various women in Paris, finding lifelong love and companionship with Gabrielle Bloch, a Jewish baker who only wore men's suits.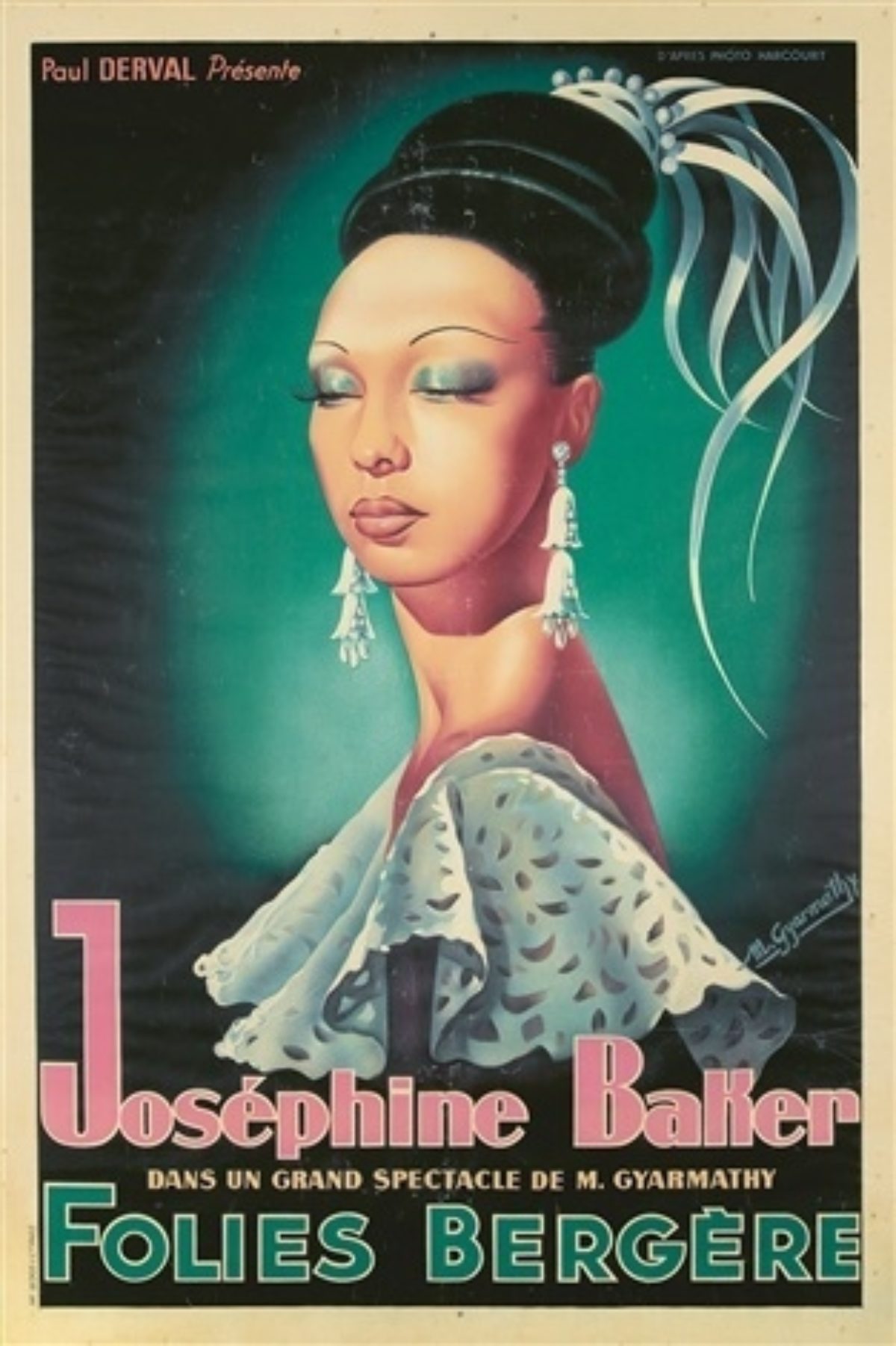 A pioneer of Civil Rights, Josephine Baker remains the most famous entertainer to emerge from the Roaring 20s. Less known, however, are her many affairs with various young women and notable celebrities, including the writer Colette, which took place in between and during her four marriages to men. Her relationship with homosexuality is made even more complicated if we are to take her adopted son Jean-Claude's account as truth: that she kicked him out of her life upon finding out that he was gay.