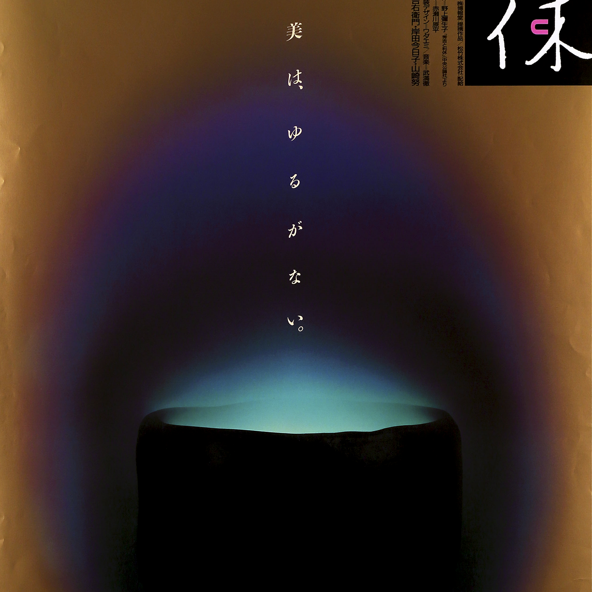 Chanoyu Tea Ceremony with Yoshitsugu Nagano
May 26, 2023
6:30–7:30pm
---
Made in Japan: 20th-Century Poster Art features vivid colors and bold compositions representative of 20th-century Japanese design trends. This style is in sharp contrast to the traditional wabi aesthetic, characterized by a natural forms and simple shapes. The wabi aesthetic can be observed in chanoyu, a tea ceremony that developed from the spirituality of Zen. Through the act of making and drinking powdered green tea, it aims to unite the minds of those gathered in the tea room, to calm the thoughts and to look deeply into oneself and each other in silence.
This 800+ year-old practice  traditionally takes place in a dimly lit tea room with utensils based on subdued colors and a respect for natural textures. Four hundred years ago, however, the warrior tea master Furuta Oribe revolutionized the monochrome world of the tea ceremony by bringing in color and light. Opening up the tea room with windows, utensils took on a more elevated role, embracing green and other hues that introduced the  colorful world of chanoyu.
Poster House is pleased to welcome New York-based tea master Yoshitsugu Nagano for a tea ceremony situated within the world of chanoy that has been handed down from Oribe. This special tea room space will be designed by actively incorporating the colors and composition of 20th-century Japanese posters featured in Made in Japan.
Participants will get to enjoy a cup of powdered green tea prepared exclusively for this special experience of Japanese culture. 
Yoshitsugu Nagano is the youngest person to be certified in the highest rank of the Ueda Soko school of samurai tea ceremony (USRJWT), which has been practiced in Hiroshima for 400 years, and serves as a regular professor of the school. In 2019, he relocated to New York City, where he energetically promotes the spirituality and aesthetics of chanoyu through hosting tea rituals both for public audience and by special arrangement, presenting workshops, and teaching his students. He establishes styles of modern tea, incorporating new expressions into this tradition rooted in Zen.