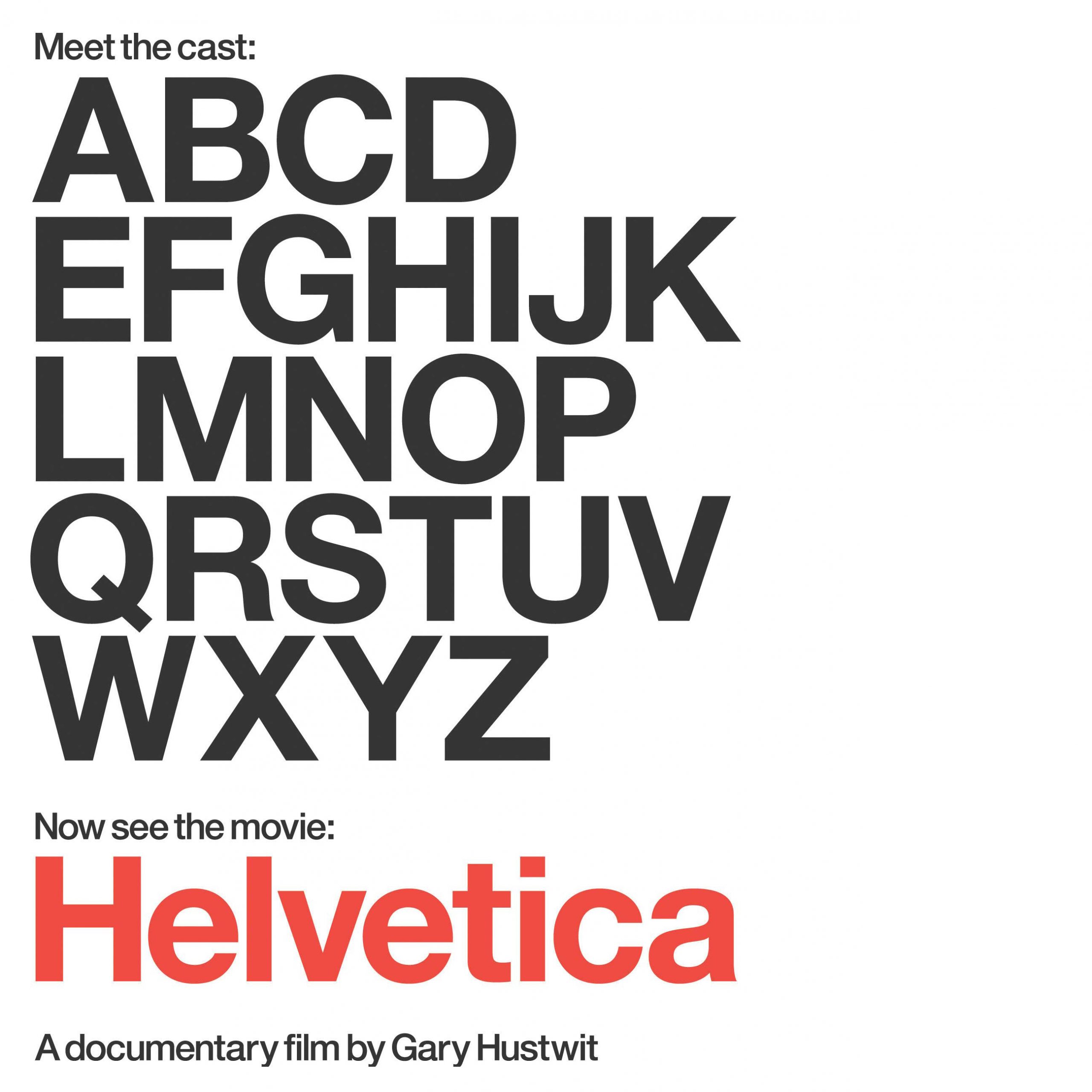 Online Watch Party & Director Talkback: Helvetica
May 6, 2020
6:30–8pm
---
Wish you could see our The Swiss Grid show in person? Aching for more design content? Look no further! Join our virtual watch party and learn all about the birth of Helvetica, the 20th century's most famous typeface.
Produced and directed by Gary Hustwit, Helvetica is a feature-length documentary that confronts the complex development of typeface and graphic design. Interviewing the masters of graphics and type, Helvetica opens a conversation among designers about the necessary symbols of order and creativity.
Join us live on Twitter (@PosterHouseNYC) throughout the viewing, where we will be in discussion with Gary (@gary_hustwit). We encourage you to ask him about the making of the documentary, why he chose Helvetica as his subject to obsess over, or anything else your design-loving hearts desire! Follow the conversation using #HelveticaLive.
We will also be tweeting with #Docuhistory all night. The #Docuhistory series aims to create an informal space where teachers, students, and historians can join together to watch a documentary and discuss teaching and learning about the film's subject matter. The series is organized by Joe Schmidt, New York City Department of Education, @HSGlobalHistory, in collaboration with the Forum for Scholars and Publics.
Register through the ticket link above for free. You will be sent a link to join the password-protected screening online the day of the event. We will have everyone press play at 6:35pm EST sharp!