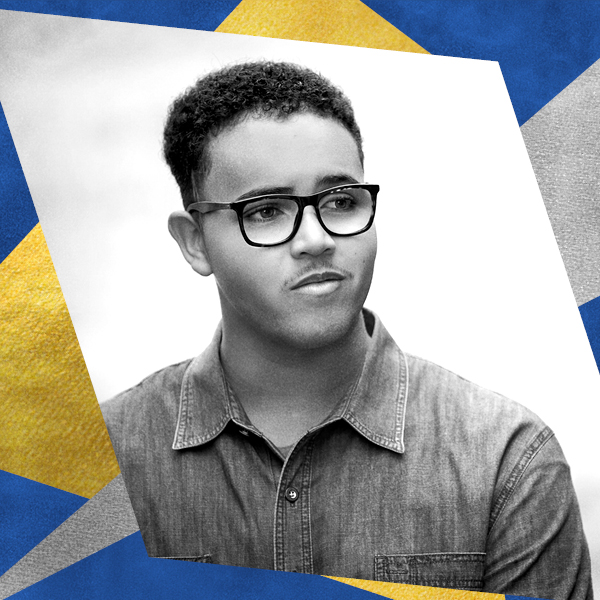 Genius on Display: Tré Seals
February 25, 2021
6:30–8pm
---
Poster House is excited to partner with Tré Seals of Vocal Type Co for the second event in our Genius on Display series, a platform for spotlighting the expertise of BIPOC artists and designers within the context of Poster House's exhibitions and permanent collection. Tonight, Tré will share timely and thought-provoking work in typeface design in relation to our recent exhibition The Swiss Grid. 
Tré Seals is the founder and type director of Vocal Type, the preeminent type foundry inspired by the lack of diversity in the graphic design industry. Each typeface highlights a piece of history from a different underrepresented race, ethnicity, or gender—from the Women's Suffrage Movement in Argentina to the Civil Rights Movement in America and beyond.
Since its founding in 2016, VTC fonts have traveled around the world: from street murals and protest signs to census, voting, and brand campaigns for companies large and small.
This program series is sponsored by CMYK Council, Poster House's working advisory board of BIPOC creatives, designers, educators, and museum staff.
This online event will be hosted on Zoom with attendees cameras off. Closed Captioning will be provided. Questions about access? Please email Salvador Muñoz, Public Programs Manager, at Salvador@posterhouse.org