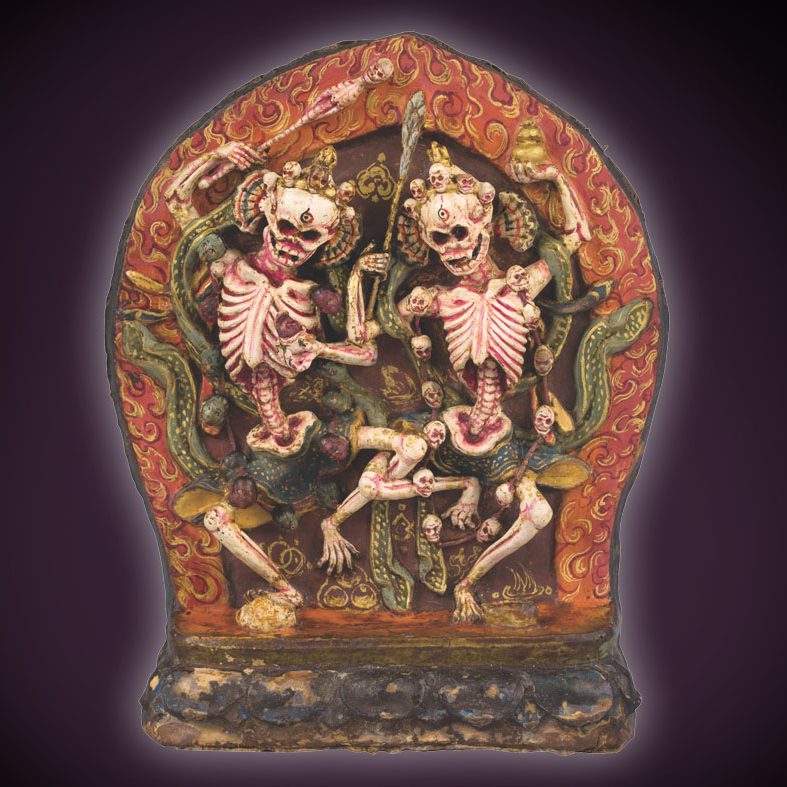 Members-Only Tour: Death Is Not the End
September 22, 2023
6–8pm
---
Poster House is excited to offer an exclusive design-focused tour of Death Is Not the End at the Rubin Museum of Art, led by exhibition designers Isometric Studios. 
Death Is Not the End is a cross-cultural exhibition that explores notions of death and afterlife through the art of Tibetan Buddhism and Christianity. During a time of great global turmoil, loss, and uncertainty, the exhibition invites contemplation of the universal human condition of impermanence and the desire to continue to exist.
The exhibition features prints, oil paintings, bone ornaments, thangka paintings, sculptures, illuminated manuscripts, and ritual items, and brings together 58 objects spanning 12 centuries from the Rubin Museum's collection alongside artworks on loan from private collections and major institutions.
The exhibition is organized around three major themes: the Human Condition, or the shared understanding of our mortality in this world; States In-Between, or the concepts of limbo, purgatory, and bardo; and (After)life, focusing on resurrection, ideas of transformation, and heaven.
This tour will take place at the Rubin Museum of Art, located at 150 W 17th St, New York, NY 10011.