We Tried to Warn You! Environmental Crisis Posters, 1970–2020
September 28, 2023–February 25, 2024
"The great question of the 1970s is shall we surrender to our surroundings or shall we make our peace with nature and begin to make reparations for the damage we have done to our air, to our land and to our water?"

—Richard Nixon, State of the Union Address, 1970
Every poster in this exhibition is a failure—not in the sense that they failed in their graphic intent of communicating a message, but rather that they failed to successfully modify behavior. Almost all of the environmental issues showcased in these posters remain or have worsened.
Nevertheless, these impactful images have shaped the bounds of public debate on environmental issues, drawing attention to distinct and particular concerns. While these highlighted narratives have increased the visibility of environmental crises, they have historically masked systemic causes of these problems and ignored structural inequalities. They have also relied heavily on a clear visual culture associated with most environmental poster messaging—what one critic labeled "gas masks and honeybees"—creating a graphic sameness regardless of country or issue.
This exhibition avoids these tropes, charting a global history of environmental activism through posters, ranging in style from whimsical to apocalyptic.
Tim Medland is an independent curator who focuses on the history of visual and material culture. He holds an MA in Museum Studies from the University of Leicester, with a concentration in socially engaged practice. His research interests include environmental activism and sustainability, and the histories of transport, propaganda, colonialism, and migration.
This exhibition is supported by the Simons Foundation.
Wherever possible, the constructions for this exhibition have been made with Forest Stewardship Council® (FSC®) certified wood that will be saved for reuse. All glass will be donated to UrbanGlass. 
---
---
Selected Images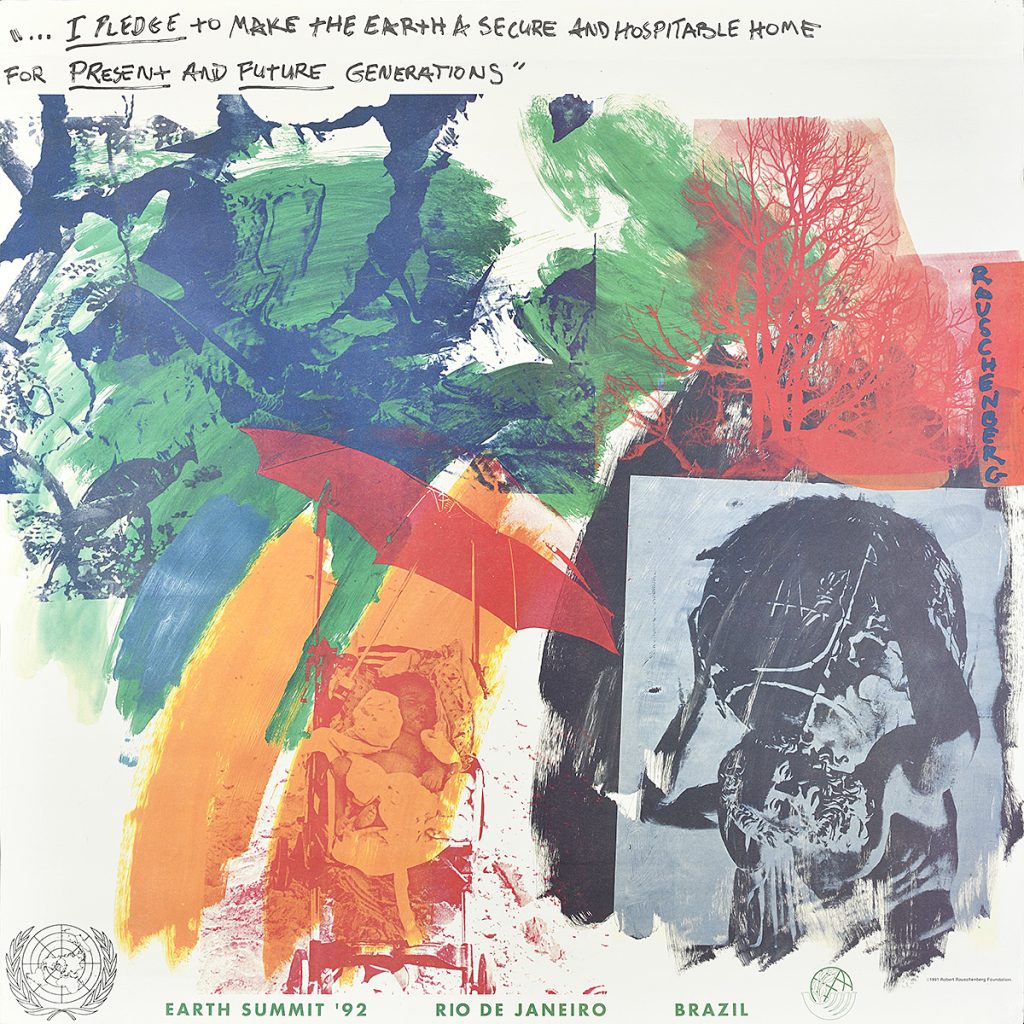 Earth Summit '92, 1992
Robert Rauschenberg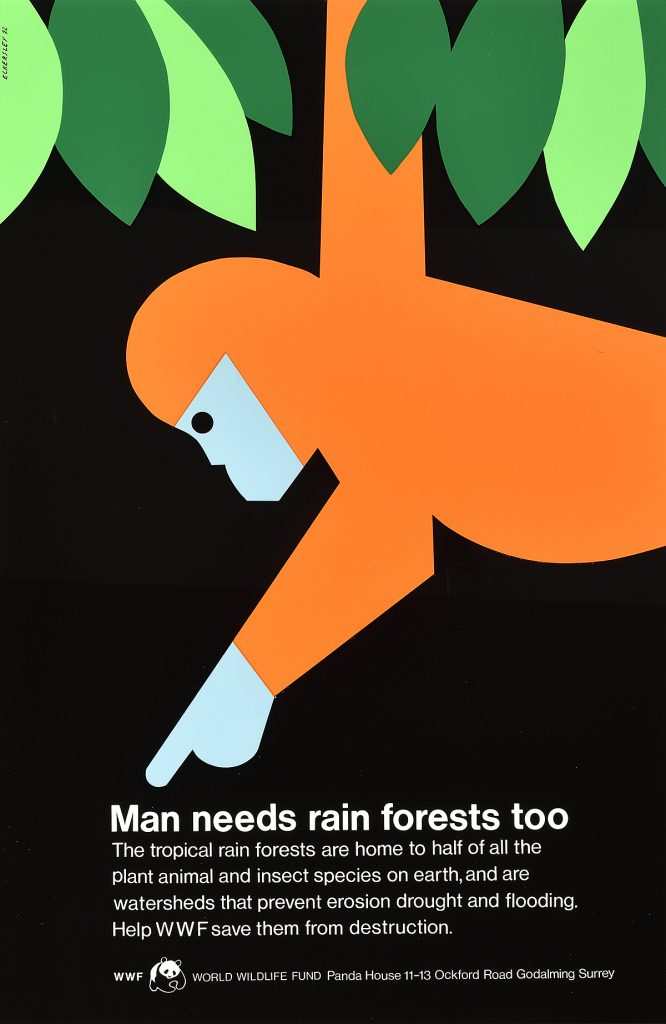 Man Needs Rain Forests Too, 1982
Tom Eckersley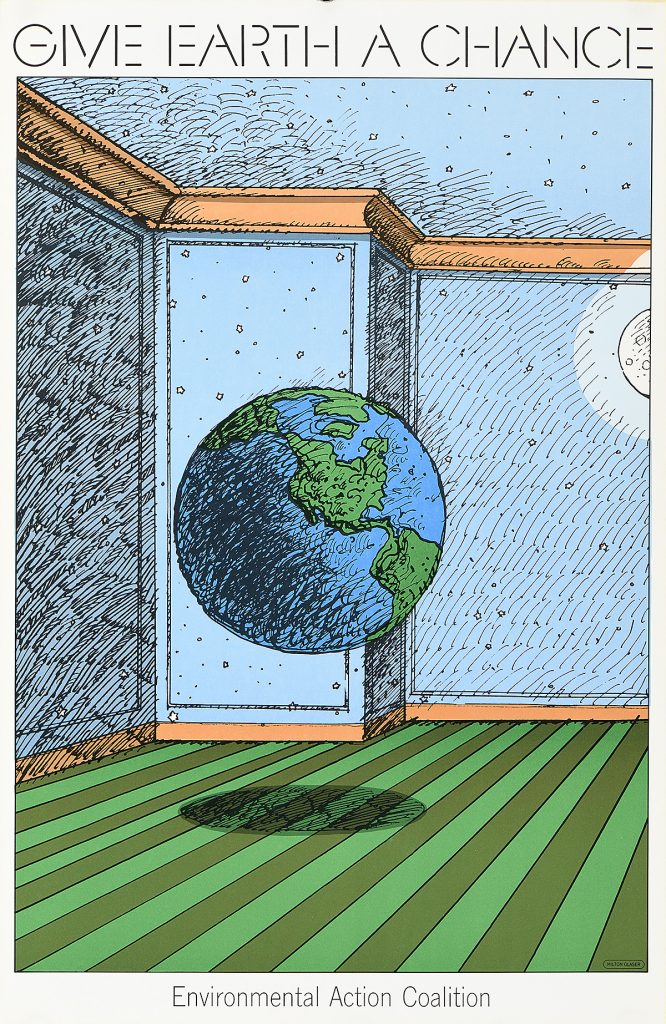 Give Earth A Chance, 1970
Milton Glaser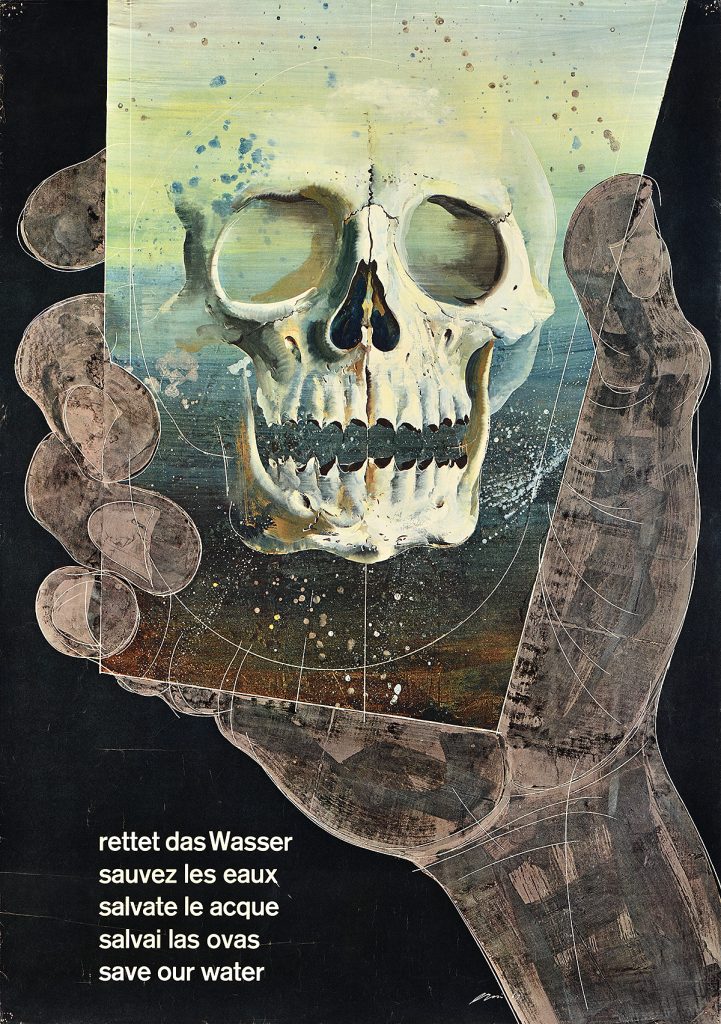 Save Our Water, 1961
Hans Erni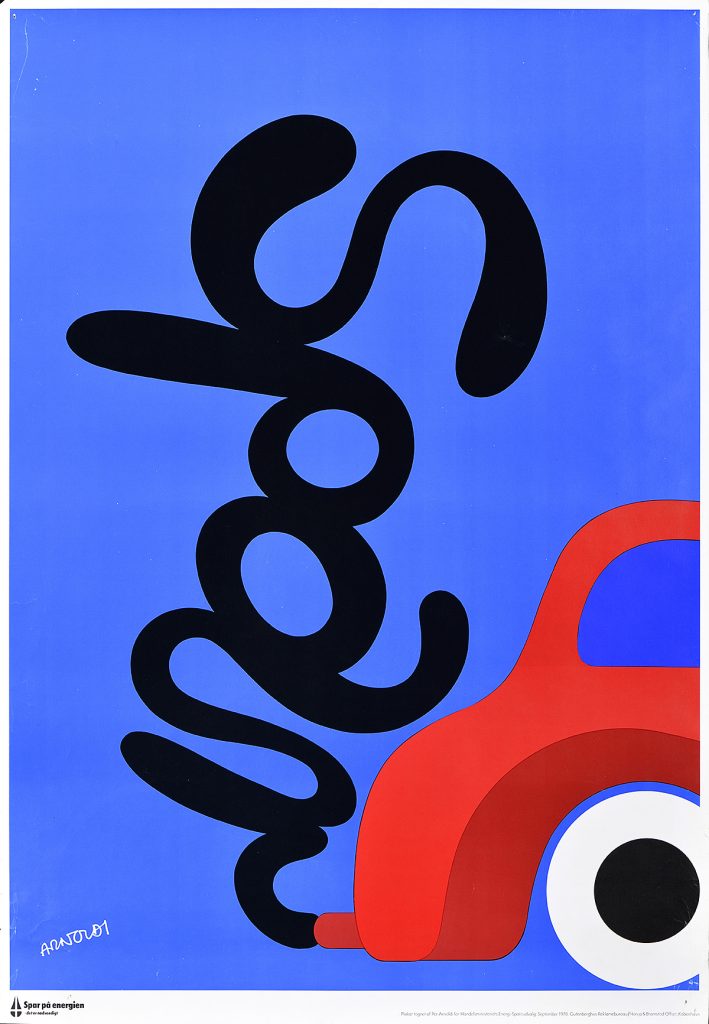 Save Energy, 1978
Per Arnoldi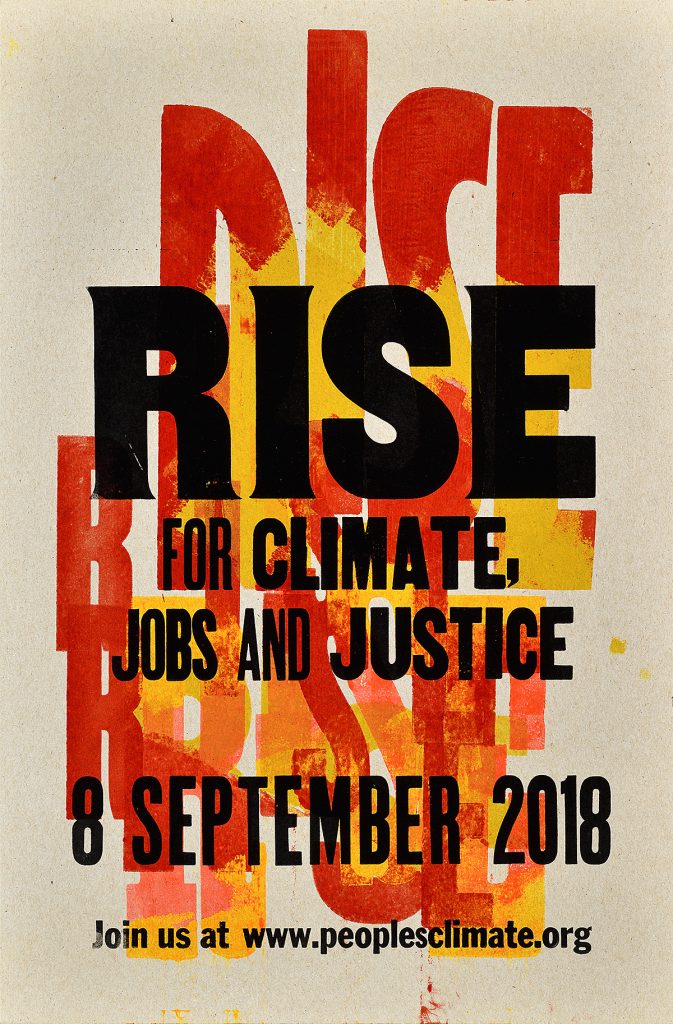 Rise for Climate, Jobs and Justice, 2018
Amos Kennedy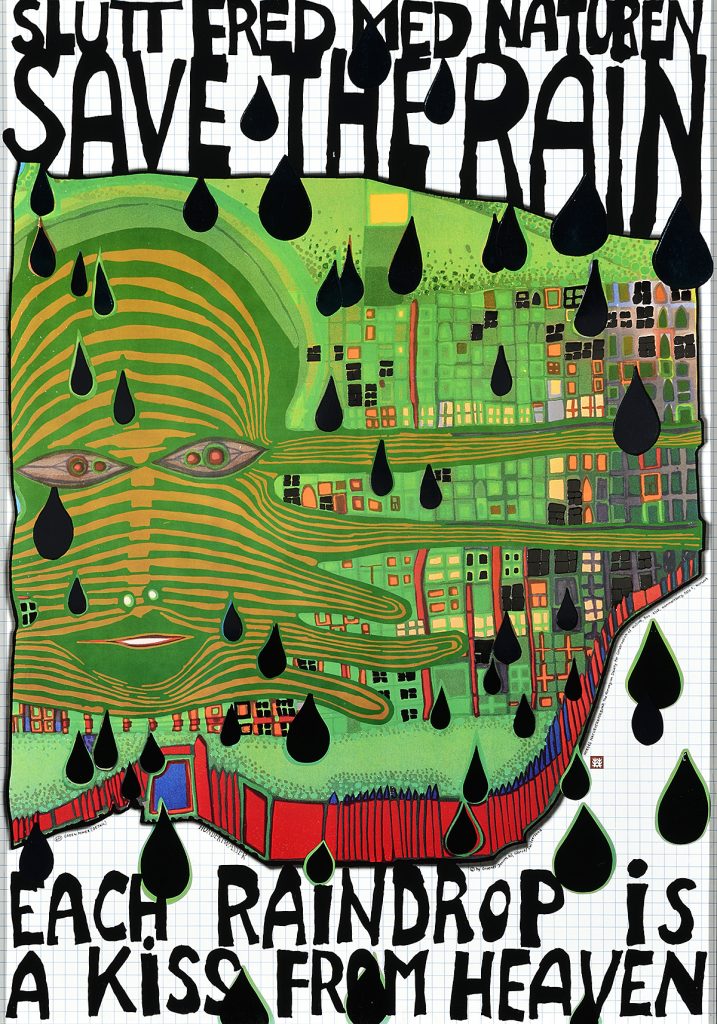 Save the Rain, 1983
Friedensreich Hundertwasser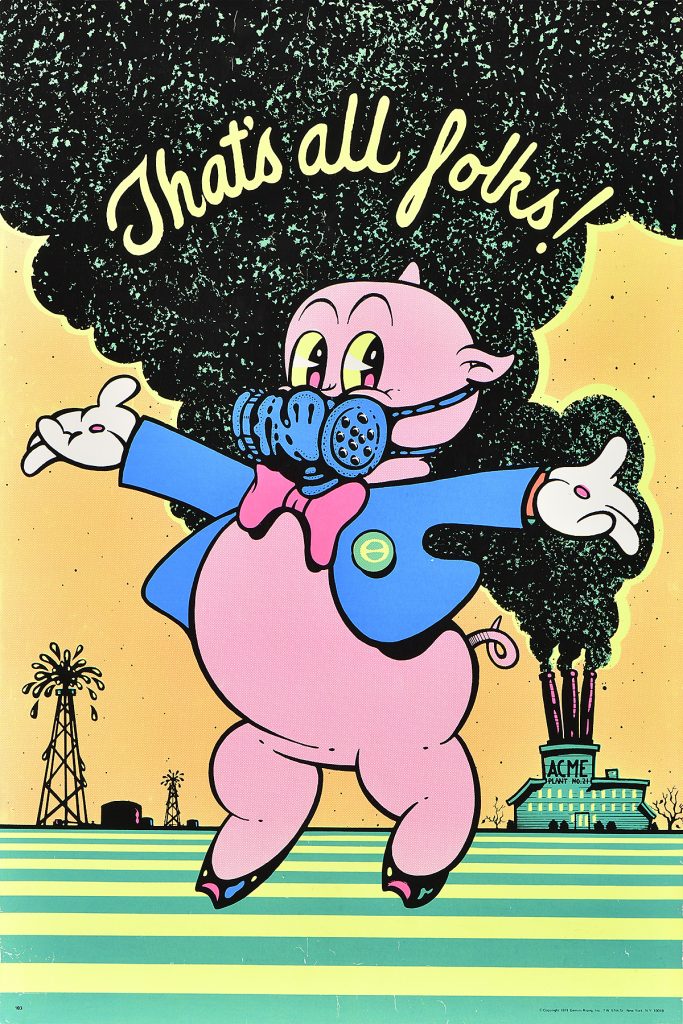 That's All Folks!, 1971
Designer Unknown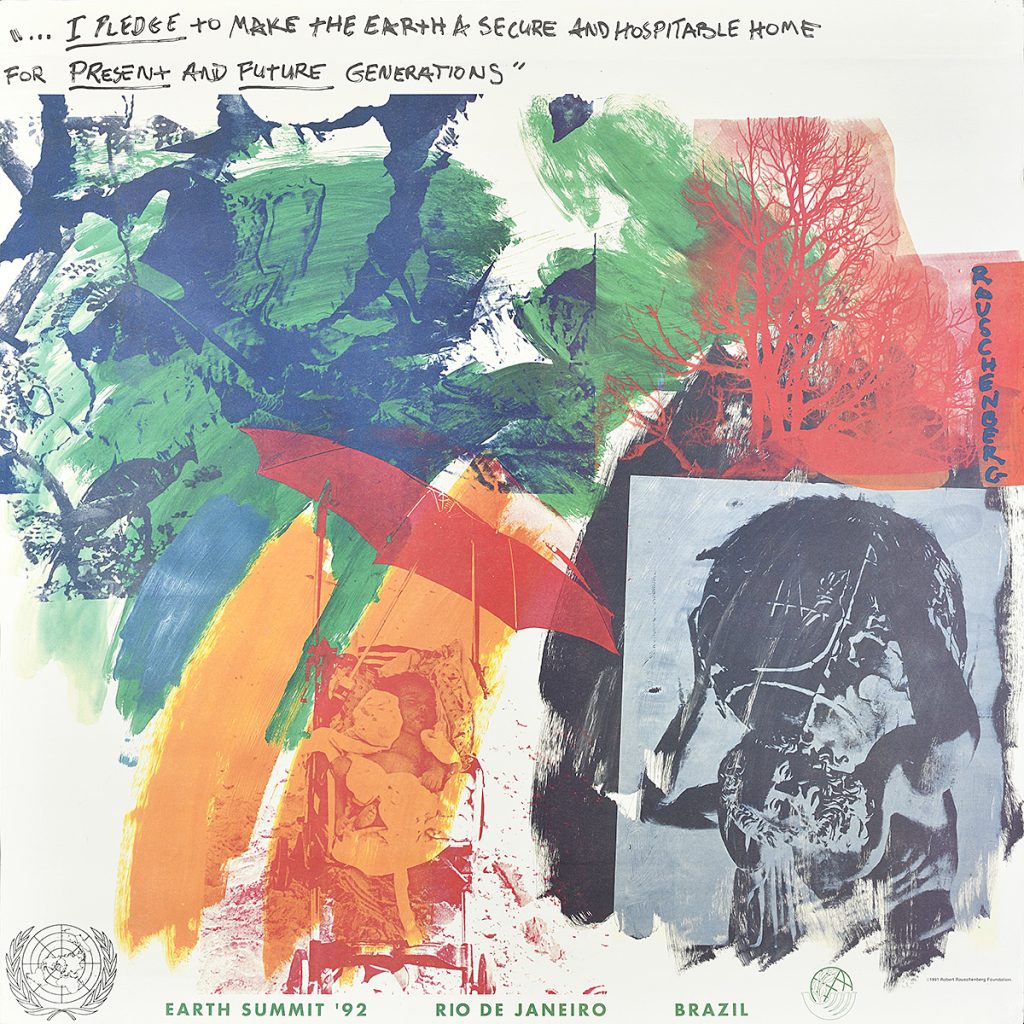 Earth Summit '92, 1992
Robert Rauschenberg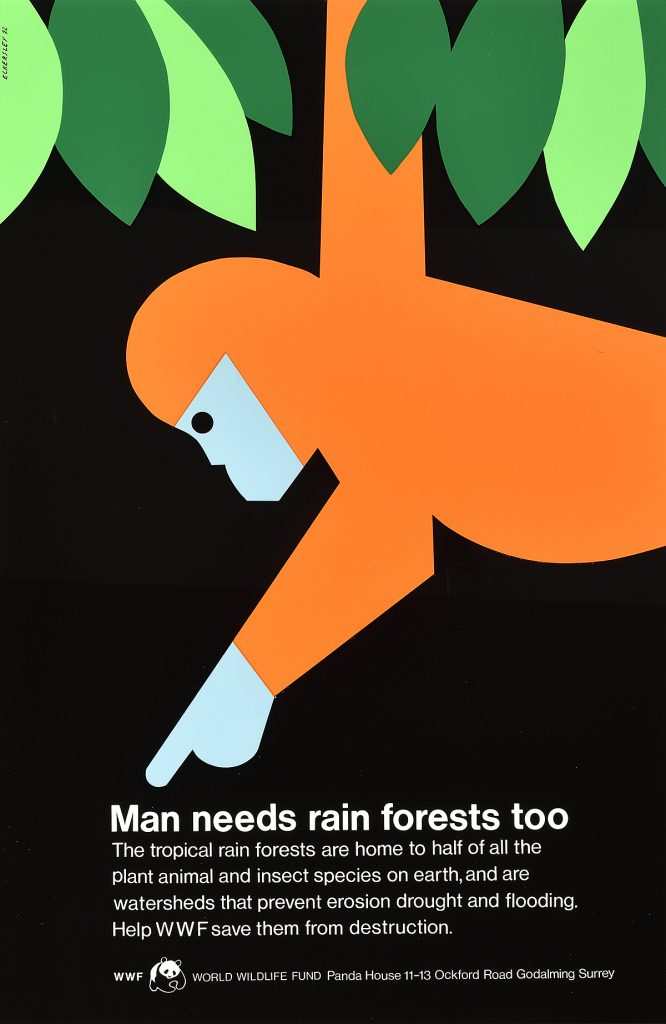 Man Needs Rain Forests Too, 1982
Tom Eckersley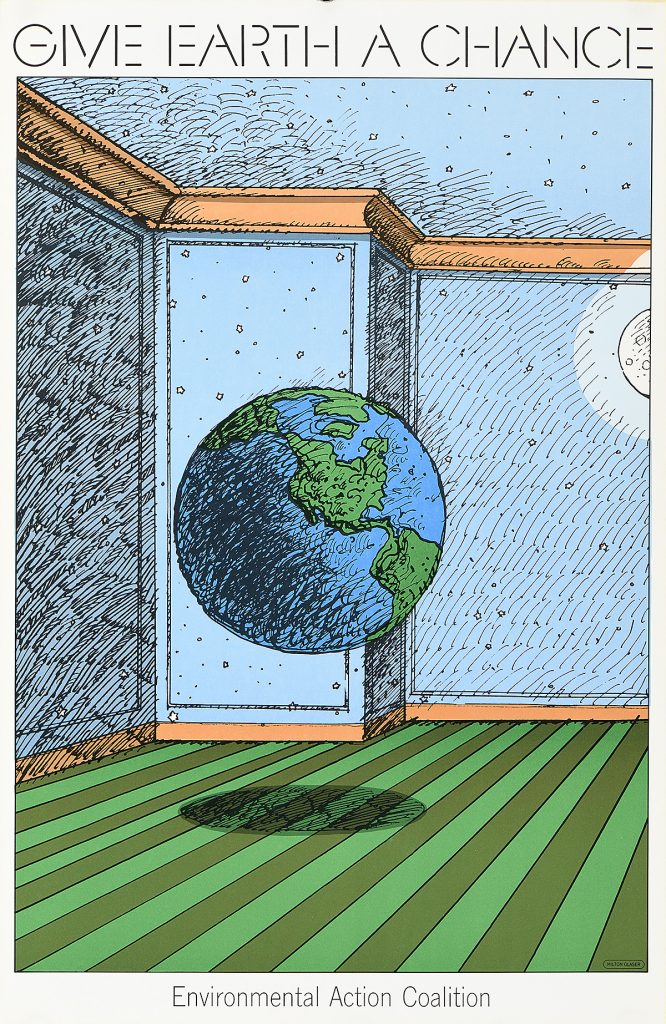 Give Earth A Chance, 1970
Milton Glaser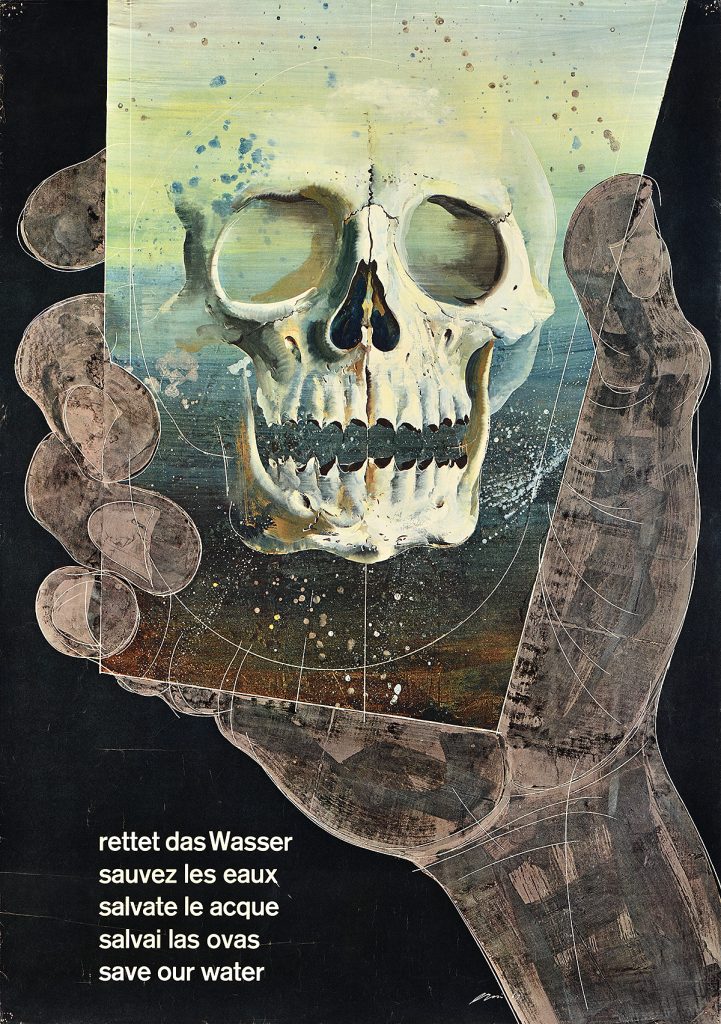 Save Our Water, 1961
Hans Erni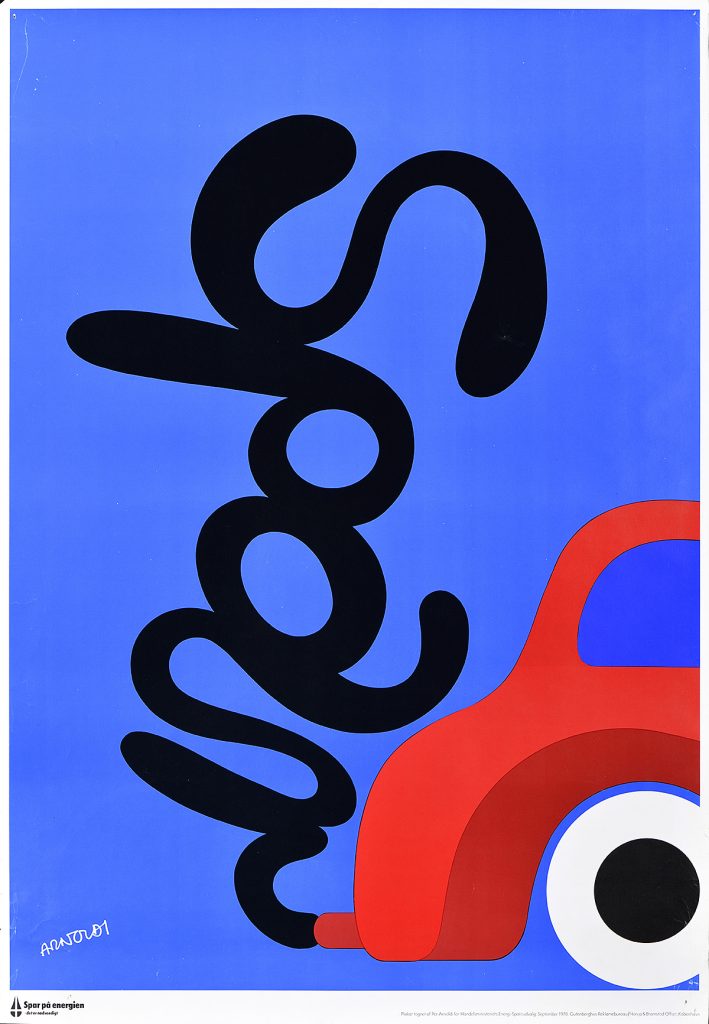 Save Energy, 1978
Per Arnoldi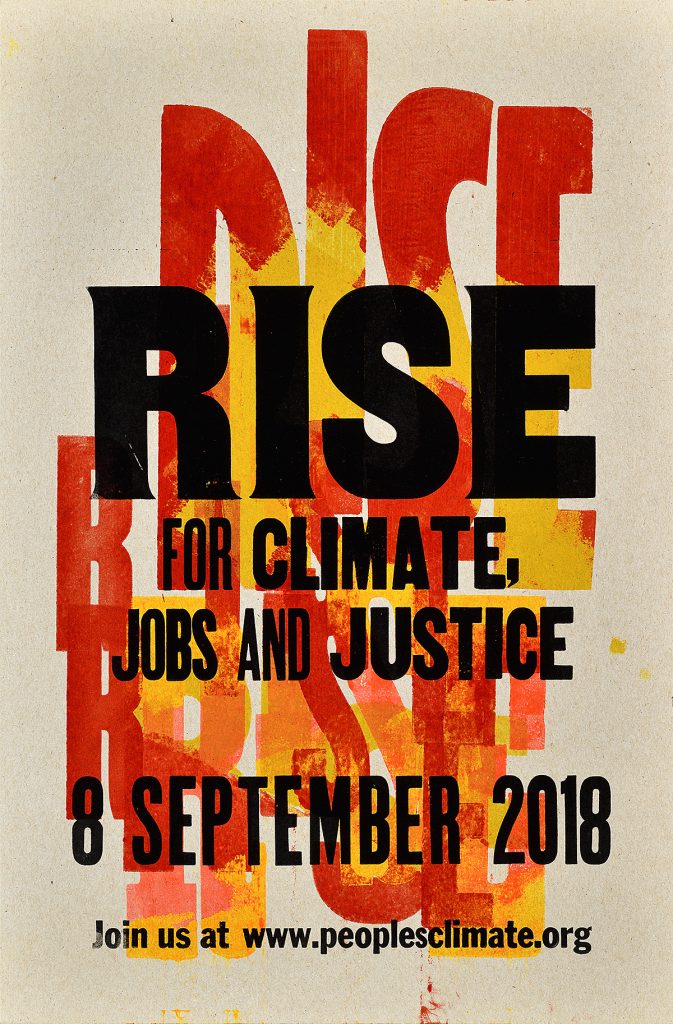 Rise for Climate, Jobs and Justice, 2018
Amos Kennedy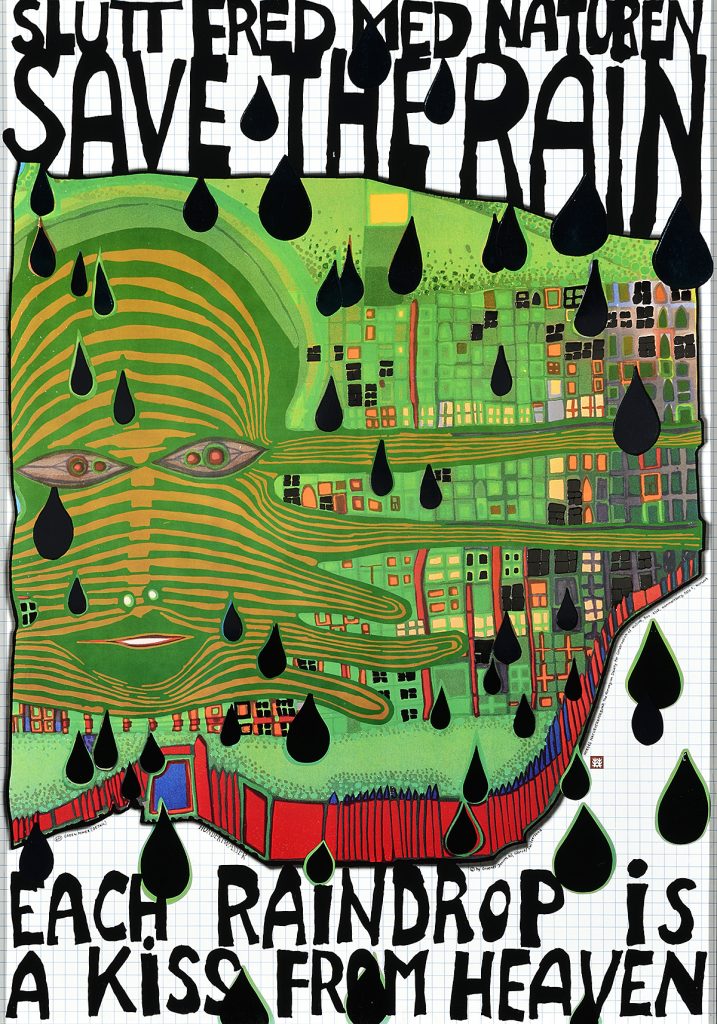 Save the Rain, 1983
Friedensreich Hundertwasser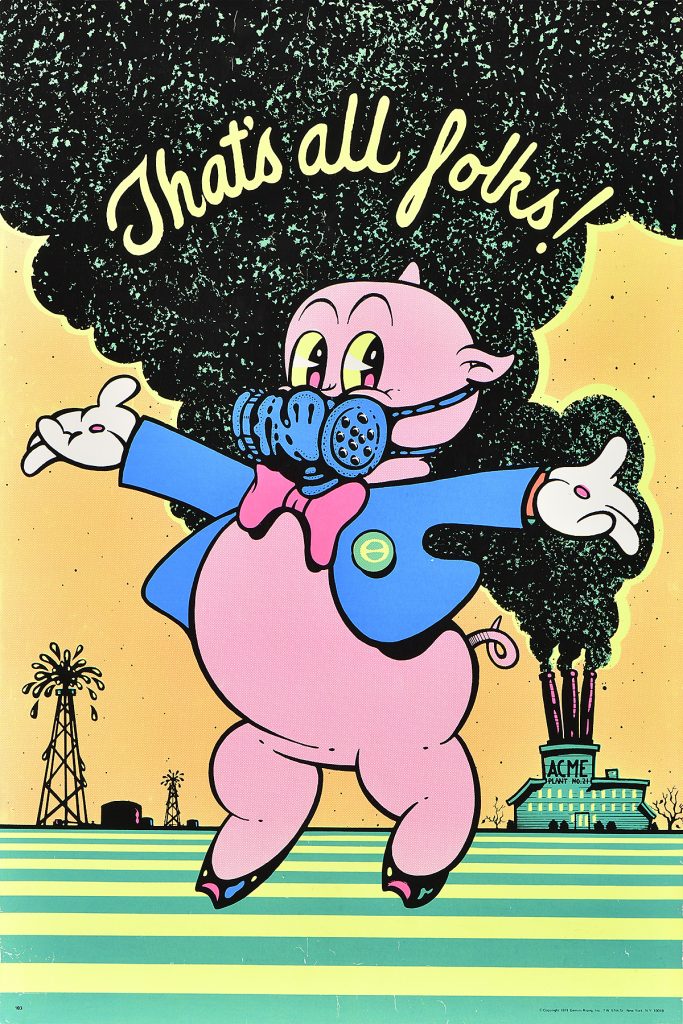 That's All Folks!, 1971
Designer Unknown
×
---