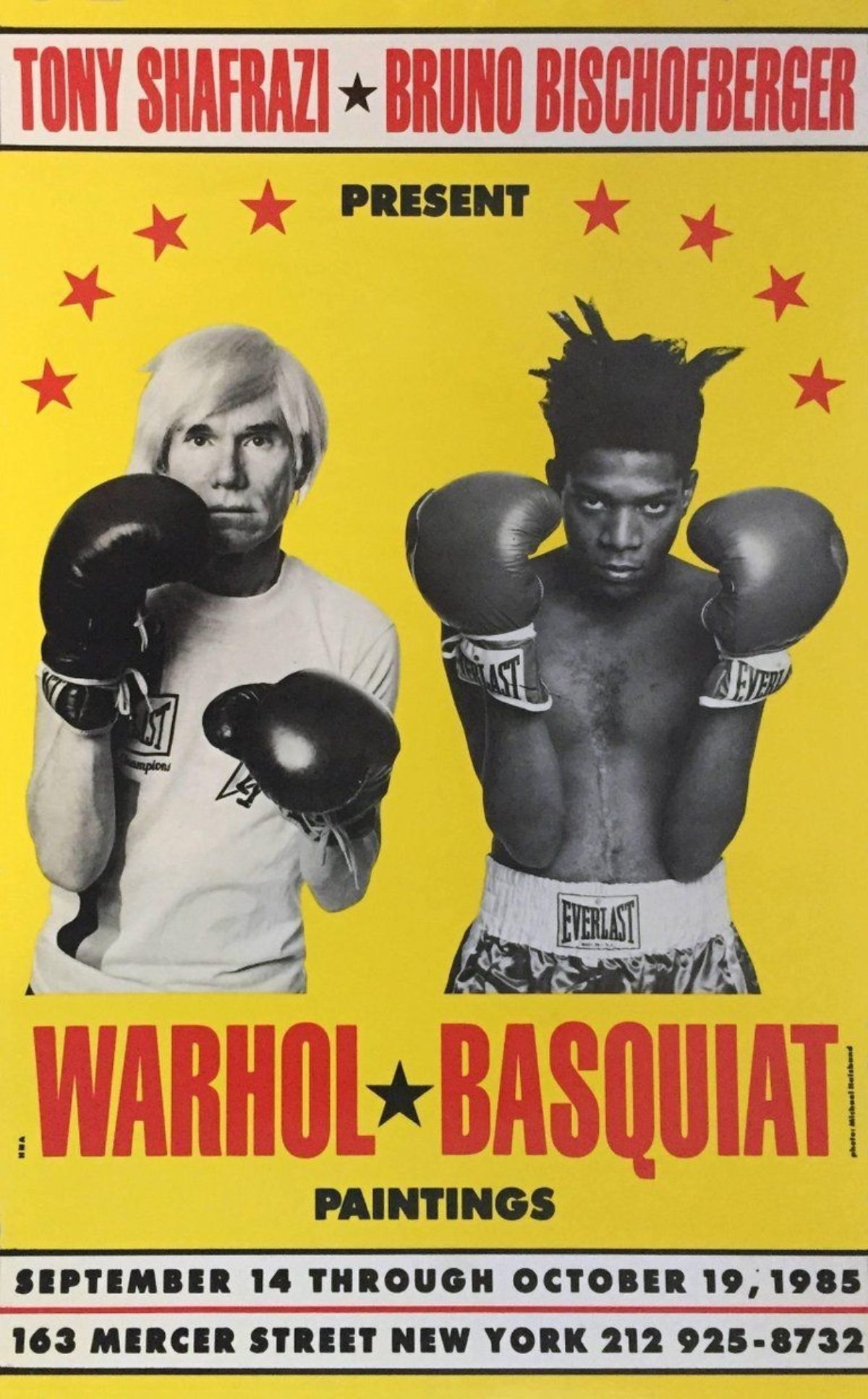 December 11, 2018
Andy Warhol-From A to P(osters)
Rating: G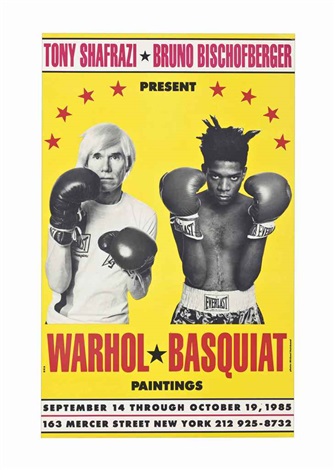 Yesterday, our staff descended upon the Whitney to see the blockbuster retrospective of the King of Pop (Art). What struck us most was that the show was absolutely bereft of posters, despite the fact that Warhol produced a rather significant body of commercial advertising work. In fact, the only poster was the famous Warhol-Basquiat boxing image by Michael Halsband announcing an exhibition at the Tony Shafrazi gallery—a poster about Warhol but certainly not by Warhol.
So here we offer a small selection of pieces – an Andy Warhol's Greatest Poster Hits—as a supplement to the largest exhibition of Andy Warhol ever launched by a US institution.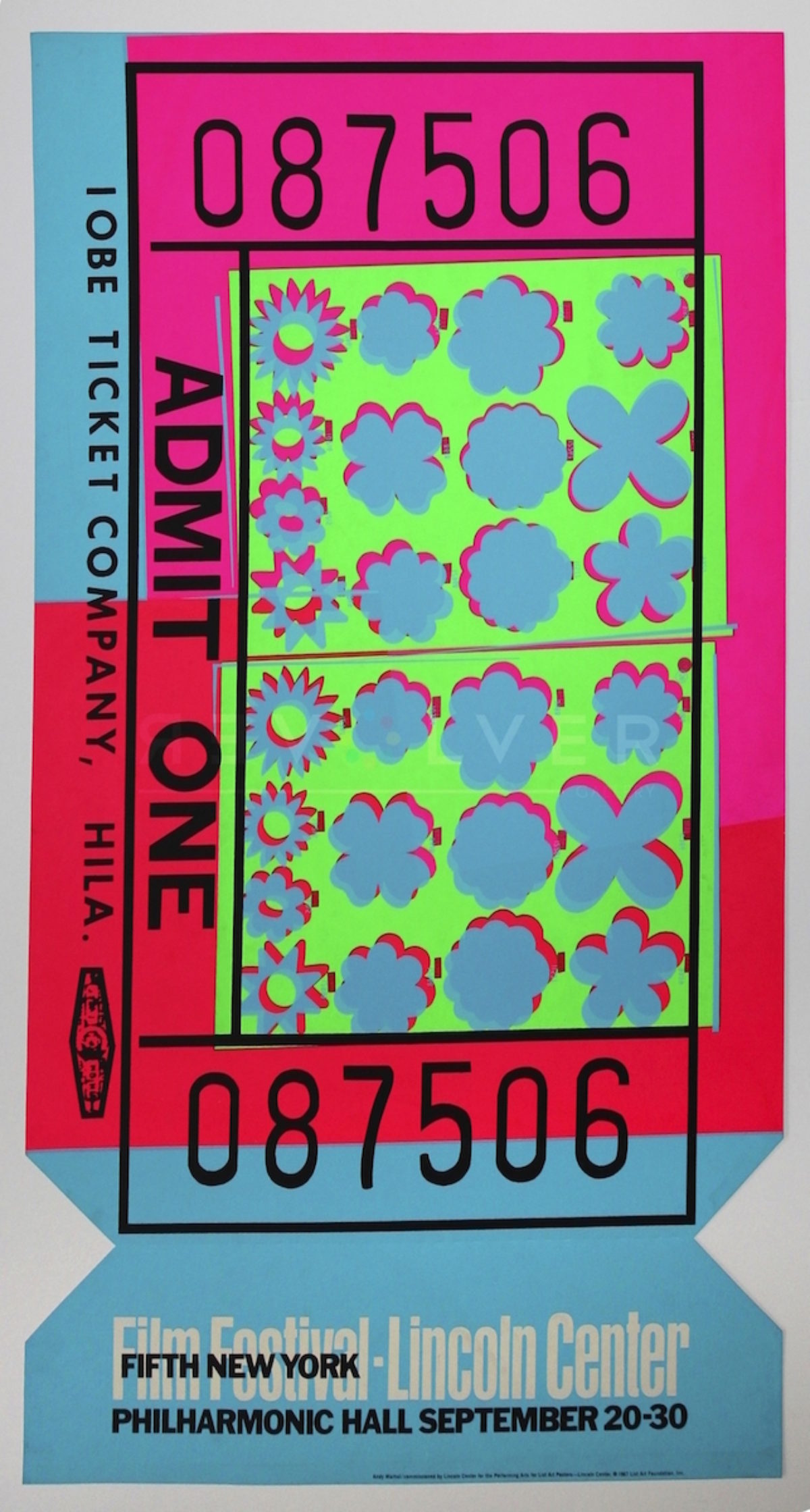 Created the same year as his famous Marilyn Monroe series, the poster for the fifth annual New York Film Festival at Lincoln Center reflects both Warhol's fascination with cheap commodity (the hum drum theater ticket) and his obsession with the Hollywood machine. It also hearkens back to the repeated neon flower motif he debuted in 1964.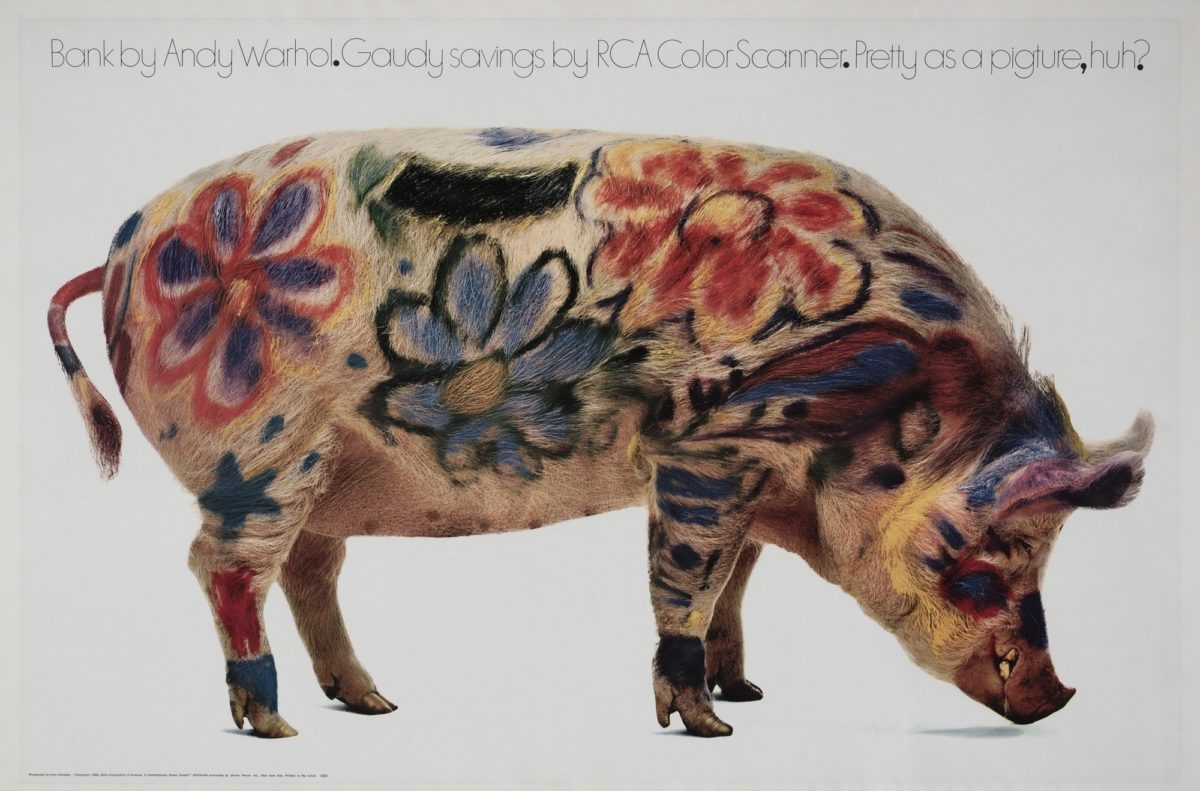 When Warhol first met the pig in this photo, he was incredibly shy, almost scared – how would a giant hog react to being painted? After a few hesitant strokes with the brush, he realized the pig really didn't care, and the relationship warmed up quickly, resulting in this living, breathing Pop Art piggy bank announcing the invention of the RCA color scanner.
In a few month's time Valerie Solanas would enter Warhol's studio and shoot him, forever altering his practice of collaborative creation. This is the last poster he would make in such a public manner.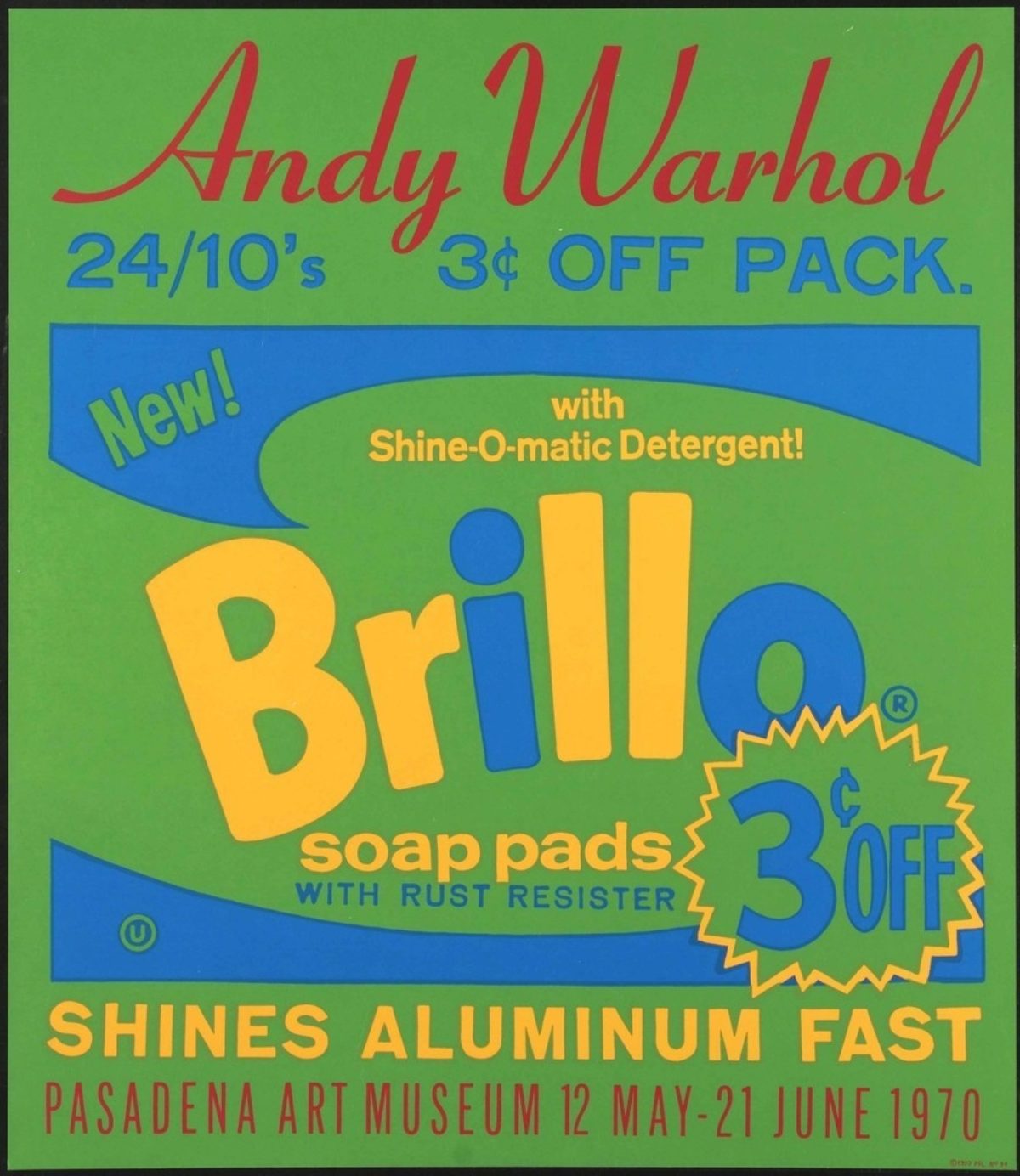 While plenty of posters for Warhol exhibitions feature his work, this poster image was especially made for the show at the Pasadena Art Museum. It's his most integrated museum poster, incorporating his iconic Brillo box design from 1964.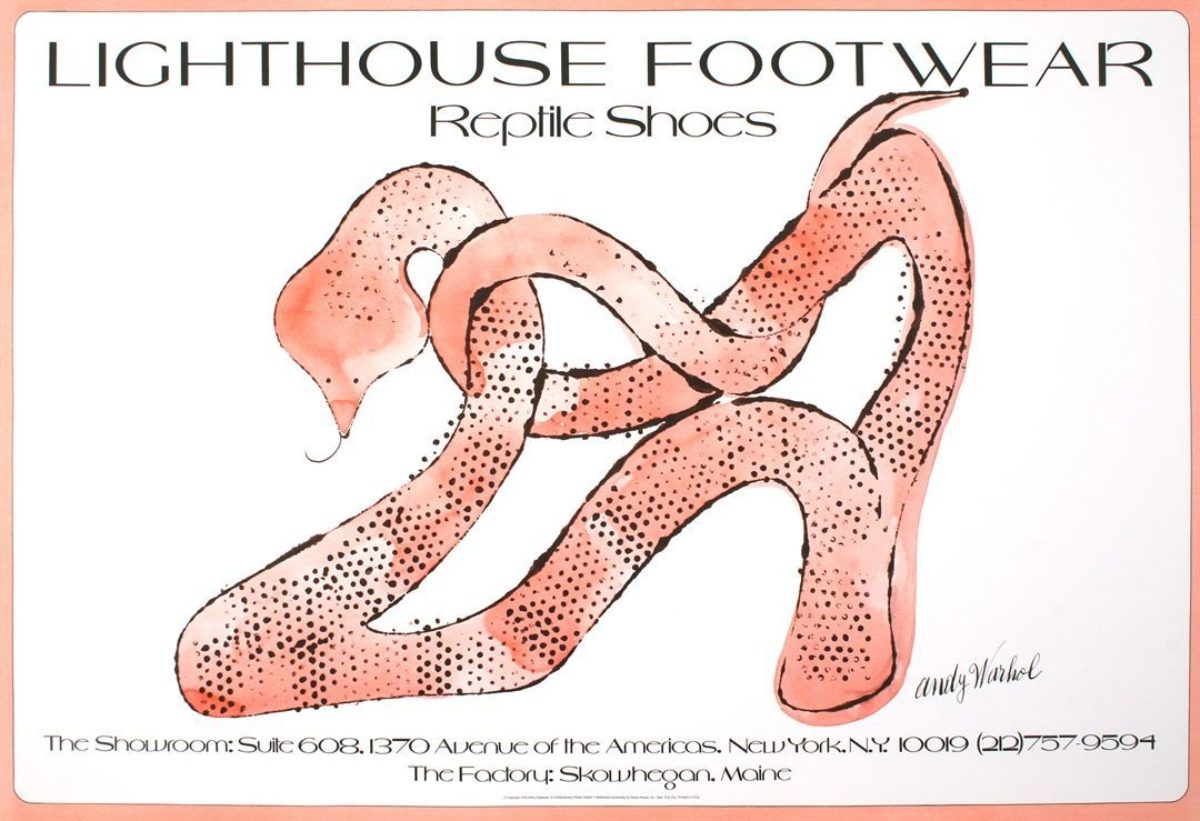 From 1955 to 1957, Warhol created dozens upon dozens of shoe designs for I. Miller, with new illustrations appearing weekly in the brand's New York Times ads. Here, he returns to that early illustration style for Lighthouse Footwear's output of snakeskin high heels.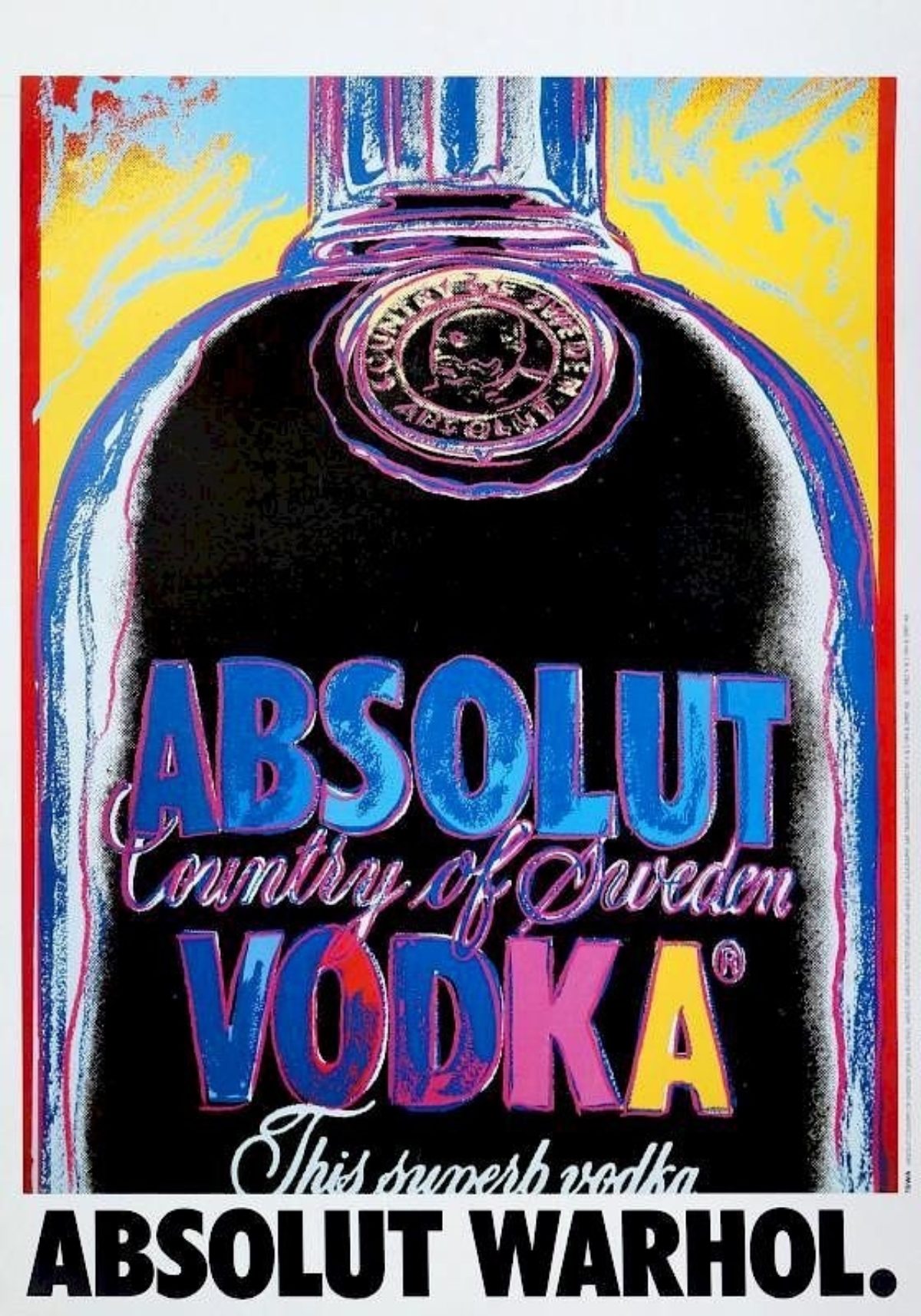 In the mid-1980s, Warhol was commissioned by Absolut to create their first artist-designed bottle, unknowingly launching one of the most iconic advertising campaigns ever conceived.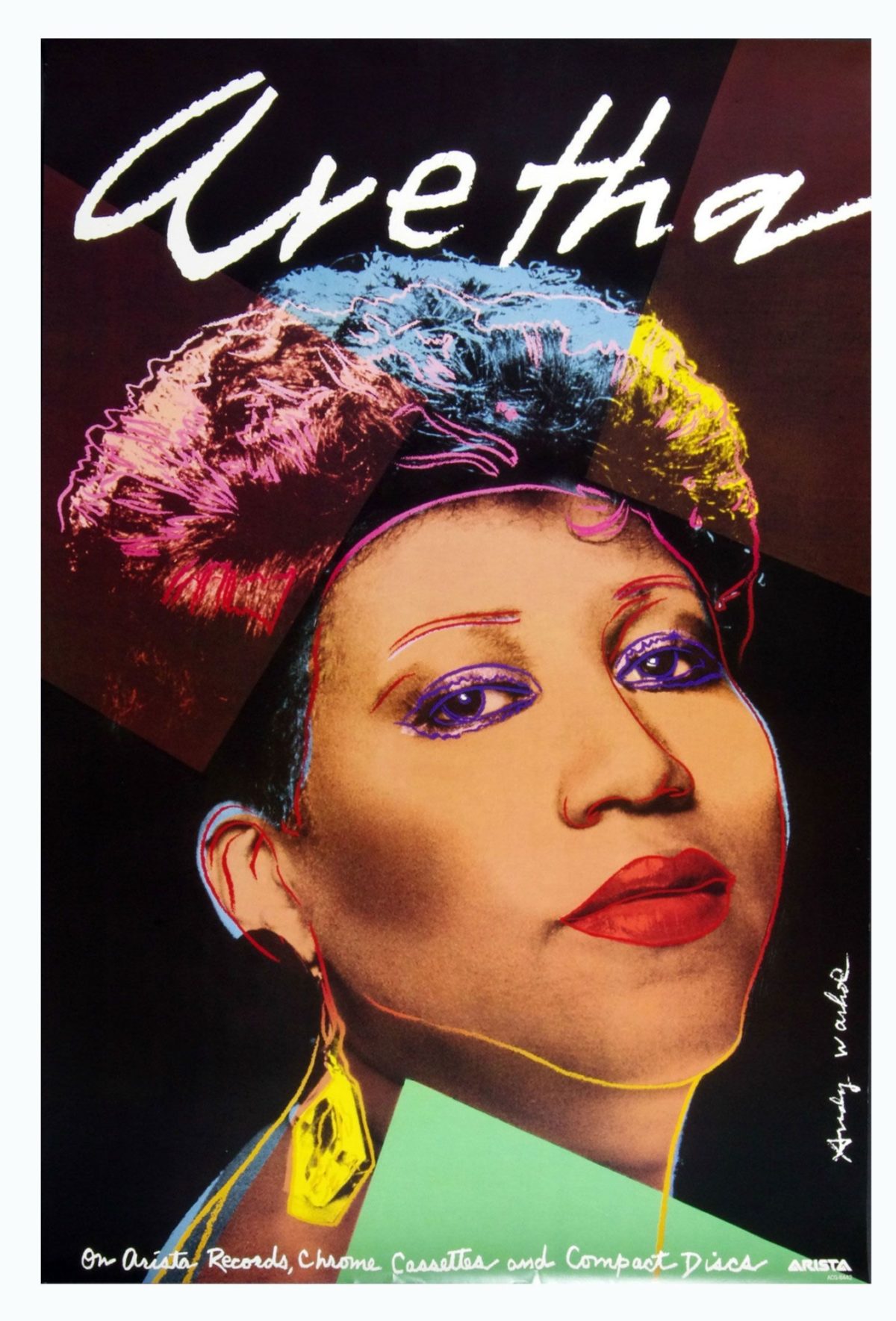 Warhol made this image for the cover of Aretha Franklin's 31st studio album in 1986. It was also used as the promotional poster by Arista Records. It would be his final published poster before his death in 1987.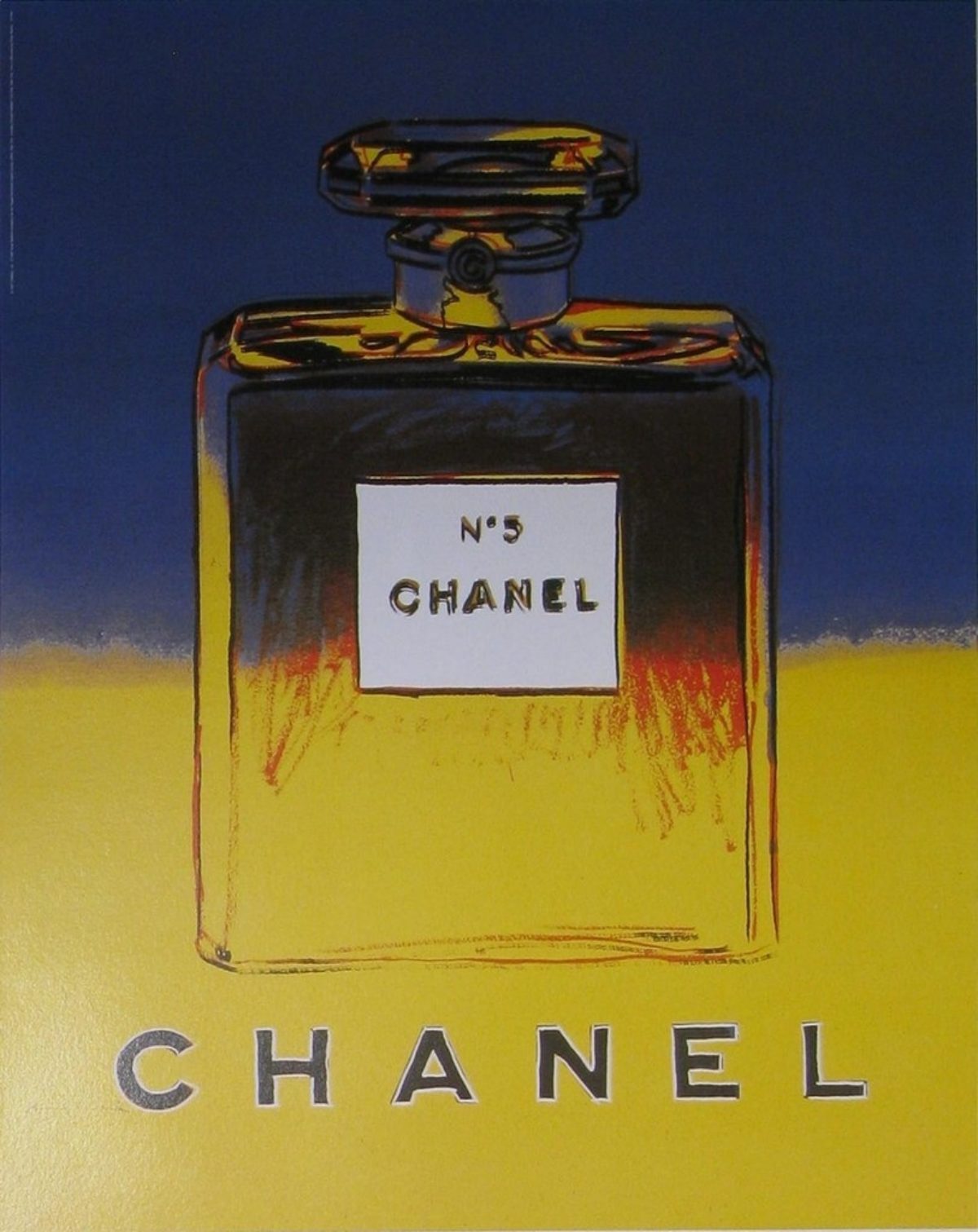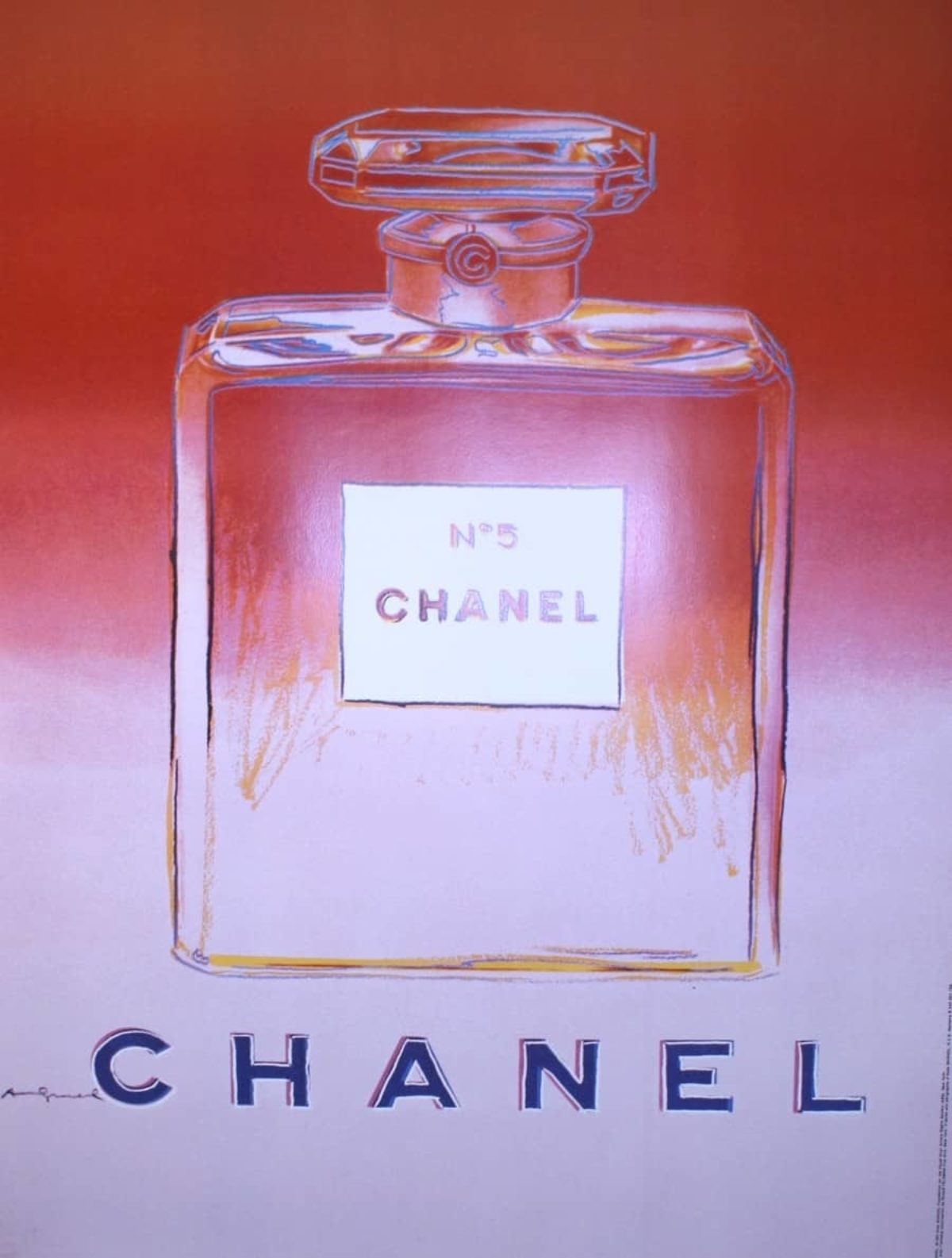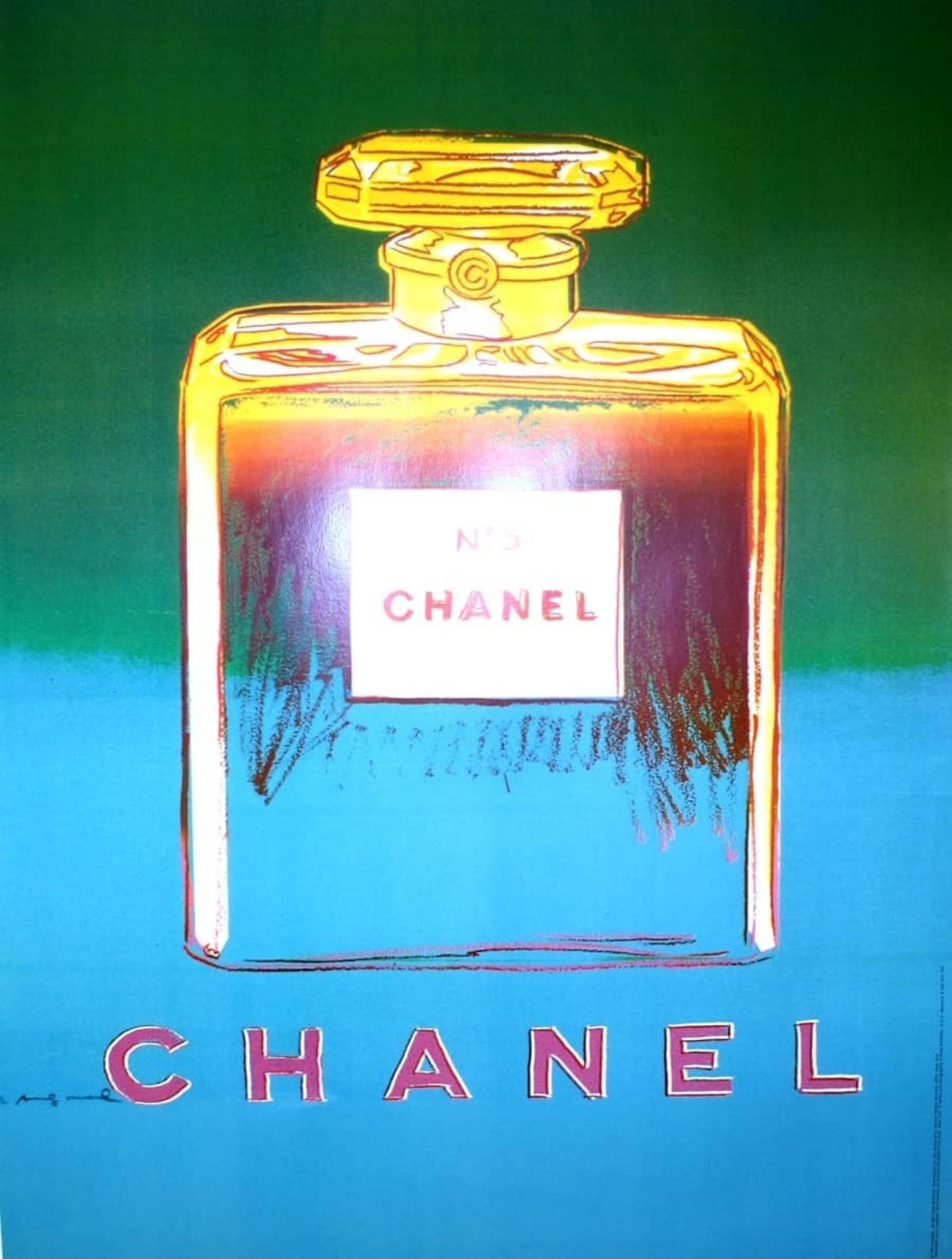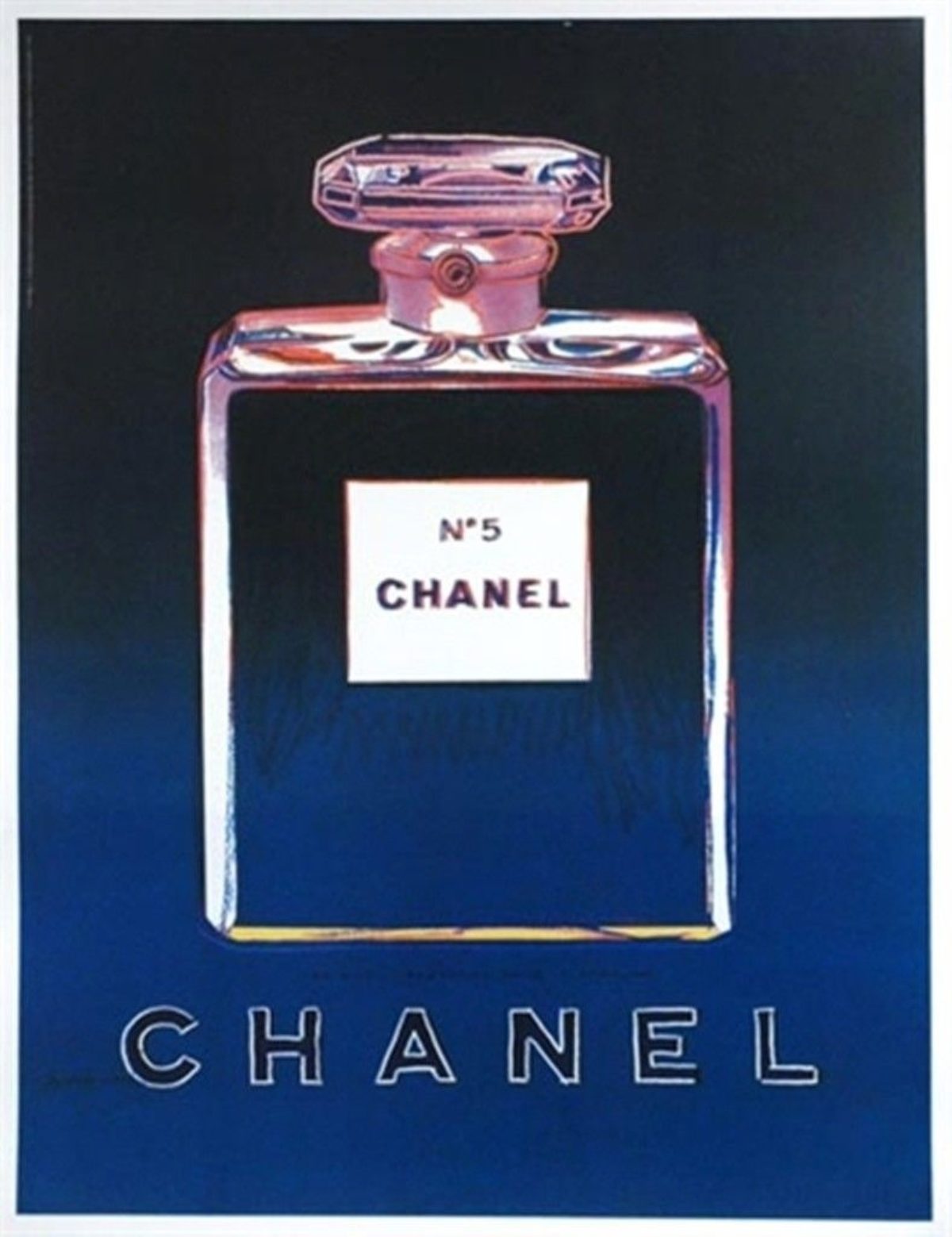 In 1985, Warhol created a Chanel print as part of his ADS series which riffed on iconic brands like Blackglama furs and Mobil gas. Chanel liked what he did so much that they requested he create additional images to use for their next street campaign. He came out with four unique color combinations; however, his sudden death led to the posters not being released for another decade.