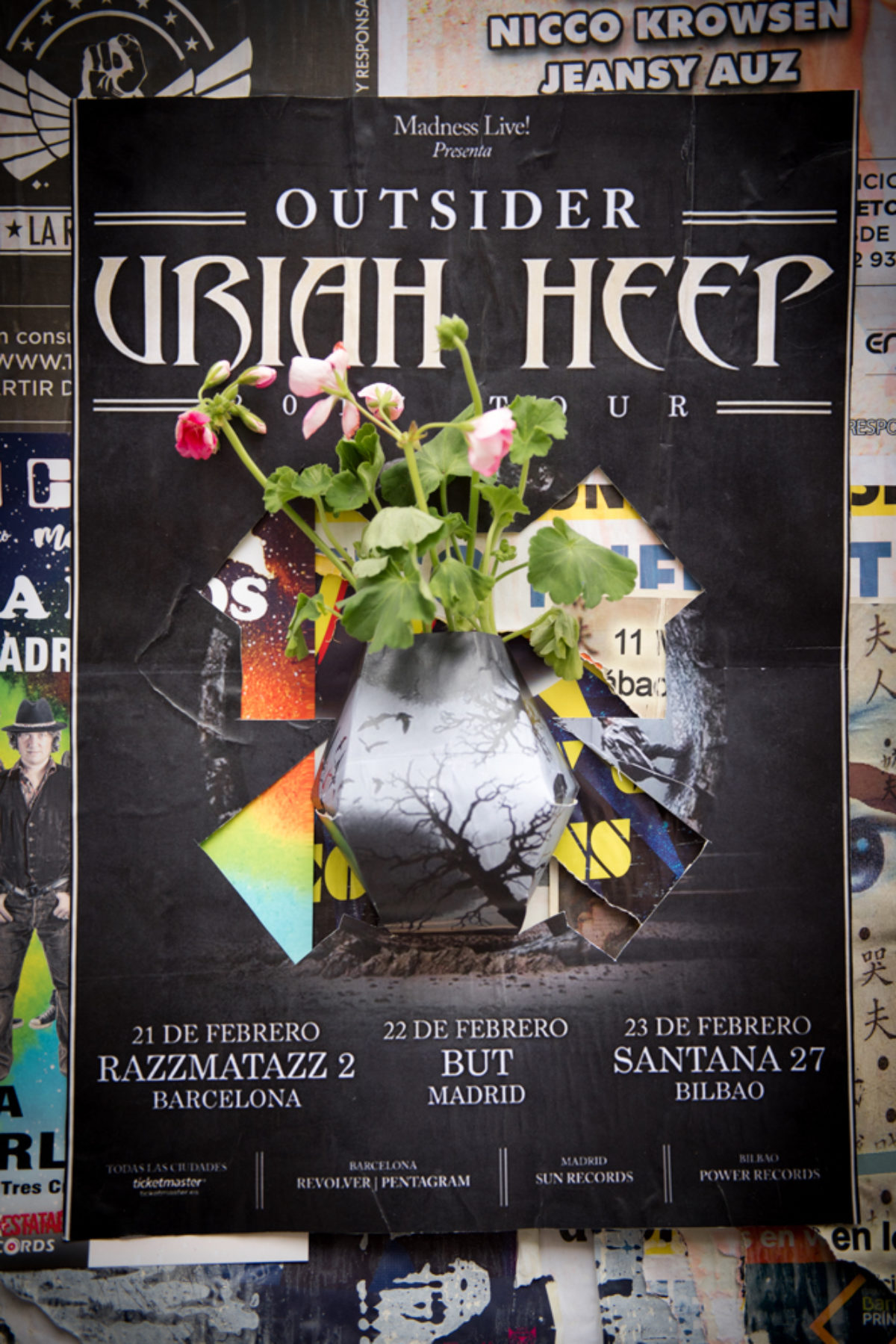 April 21, 2018
Plants of Posters: An Interview
Rating: G
Earlier last year, Juan Frias and Fede Moreno saw an opportunity in what would otherwise be considered a byproduct of urban blight: the neverending buildup of wheatpasted posters. Poster House interviewed them on how they want to change our cities' landscapes, one old poster at a time.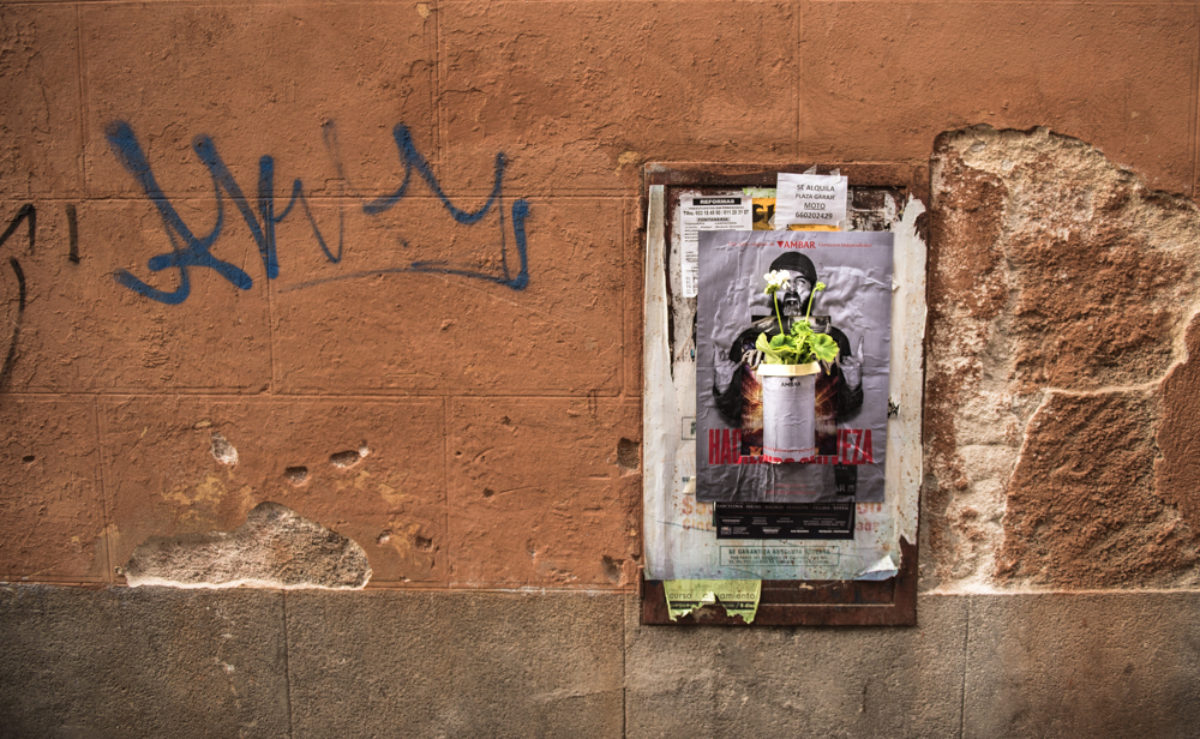 Poster House: I first read about Plants of Posters in Print Magazine. For everyone who hasn't read the article, can you go over the main points of the project?
Plants of Posters: Plants of Posters is a non-profit street art personal project. The main objective is to create awareness about the green spaces of our cities. To achieve this, we decided to use a very familiar medium: posters. Since we noticed that here in Spain they are on every wall, they proliferate at the same pace walls proliferate, and it made a lot of sense to convert them into vessels.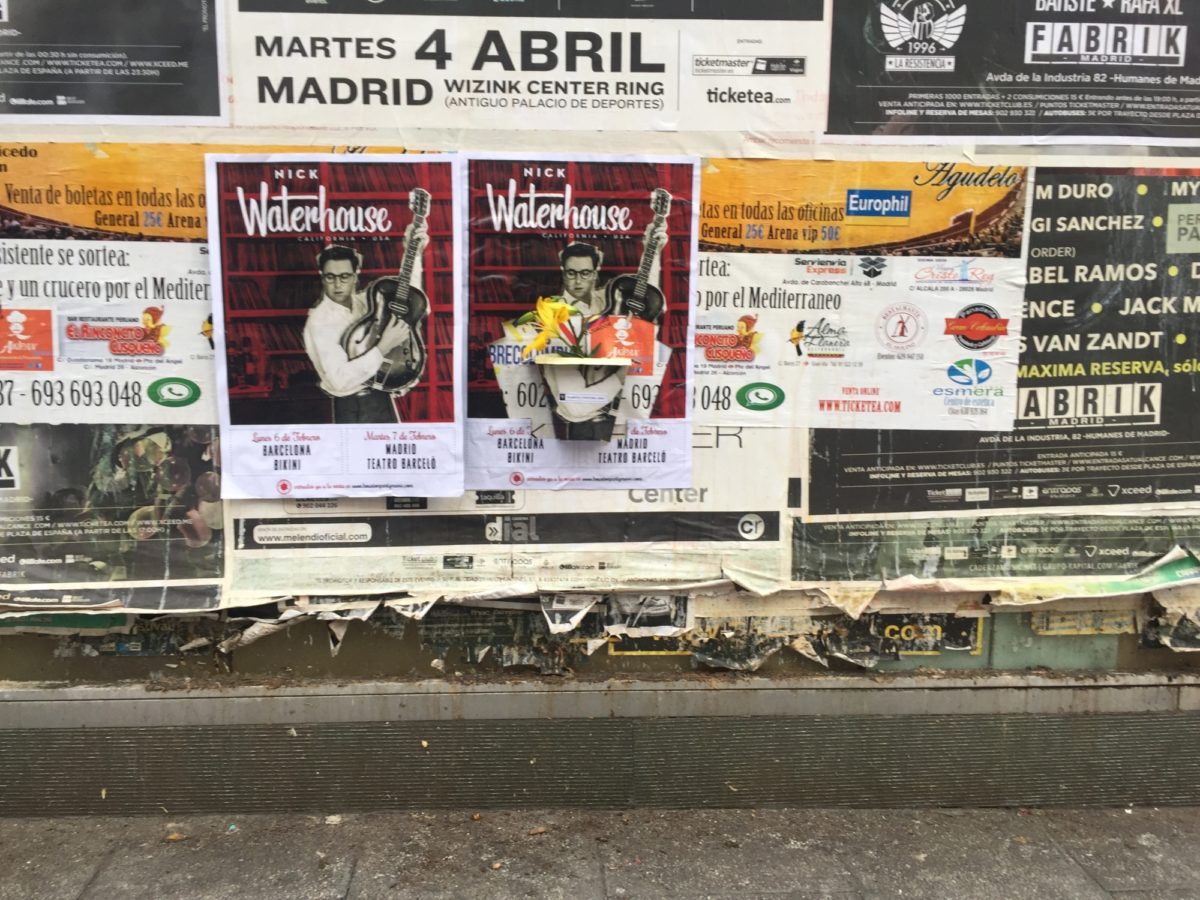 PH: Do you think that because you both worked for Leo Burnett, a major advertising agency, that you were already more attune to posters than the average person?
PoP: We met working together at Leo Burnett, but we have always worked in the world of ideas. We don't think this is a privilege of only those who work in this creative field. Art and street intervention are things that any guerrilla-minded person can come across (Stefan Sagmeister is one example of this).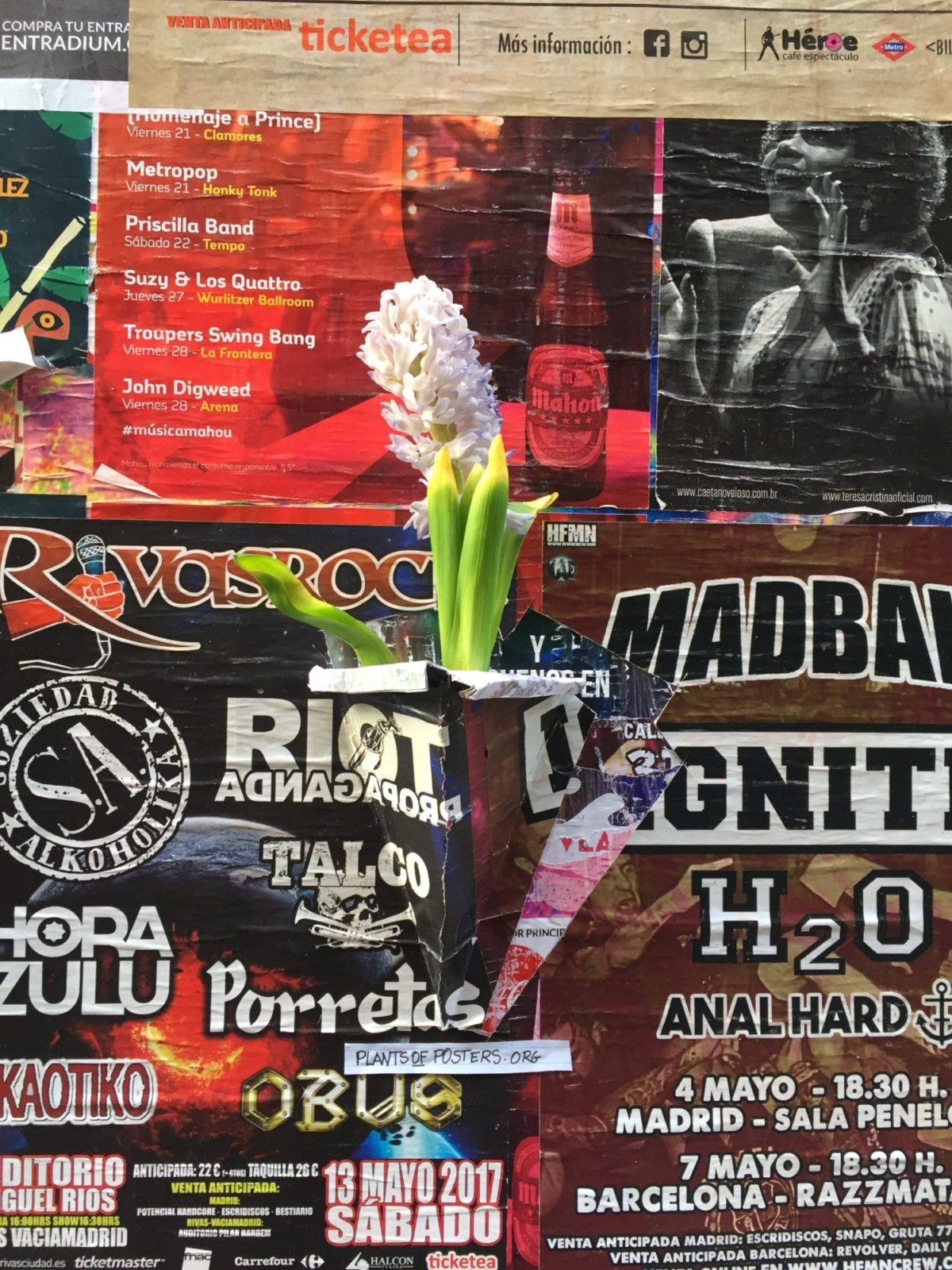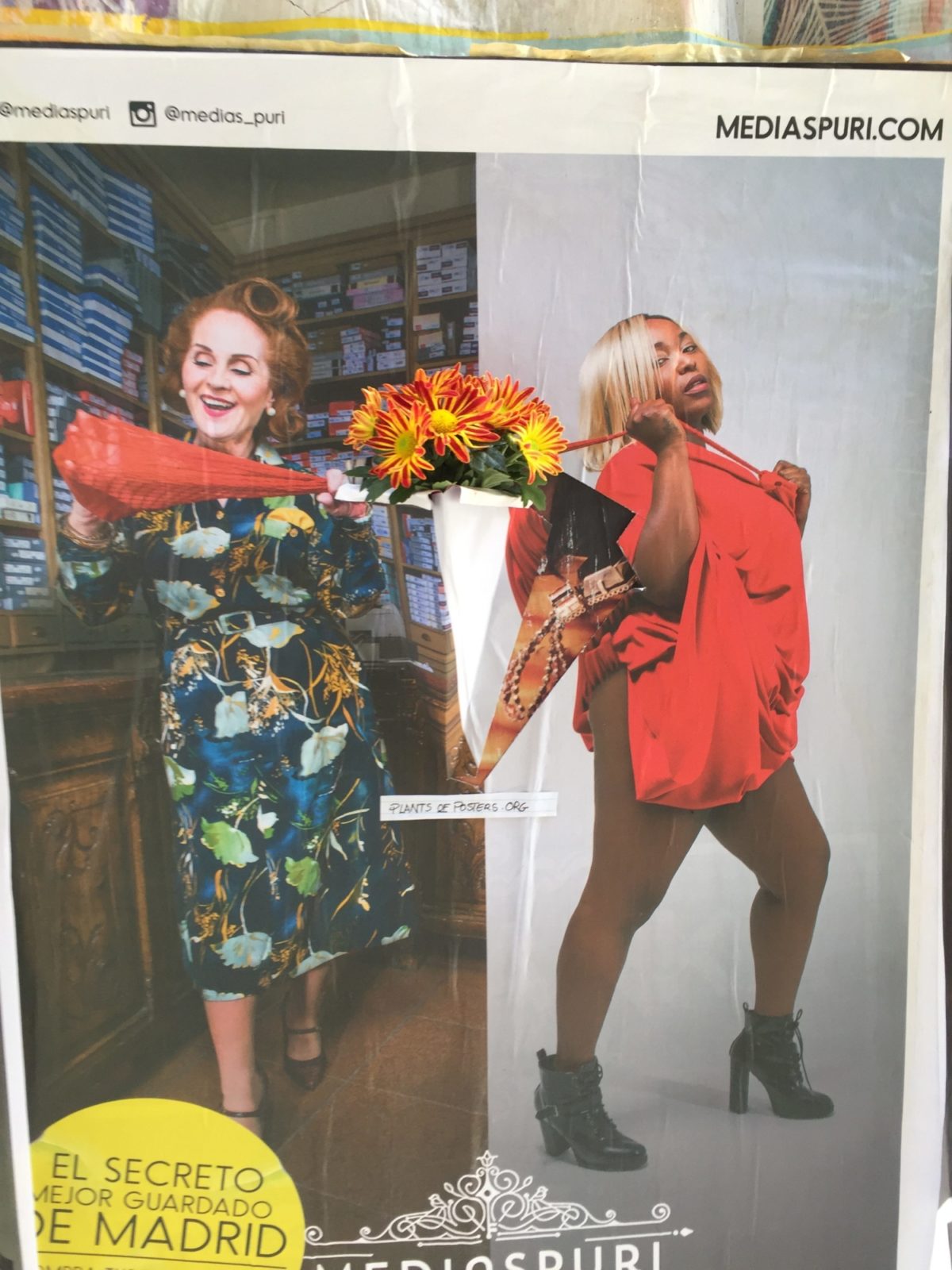 PH: Do you both still work in advertising? Is it weird at all for you that you're basically cutting up the work of other advertisers for your project since you used to be or are still in that world?
PoP: Yes, we continue to work in advertising. Me, Juan, at Leo Burnett Madrid, and Fede at Ogilvy & Mather Madrid.
We know it sounds weird but there are two perspectives here. One: advertising has this hack way of converting things into other things or creating unexpected medias. We thought about this when this project was in its early stages, trying to come up with a solution that wouldn't harm much of the information in the posters; but, as the project was evolving, we understood more our rule would have to be abandoned to favor the end message. Which leads to the second perspective: the art perspective. Art in many cases exists to give a second point of view to the audience about a problem/situation/state of mind, etc. The way it does this needs to be impactful enough to catch your attention. That's the place we felt more comfortable to give wings to this project.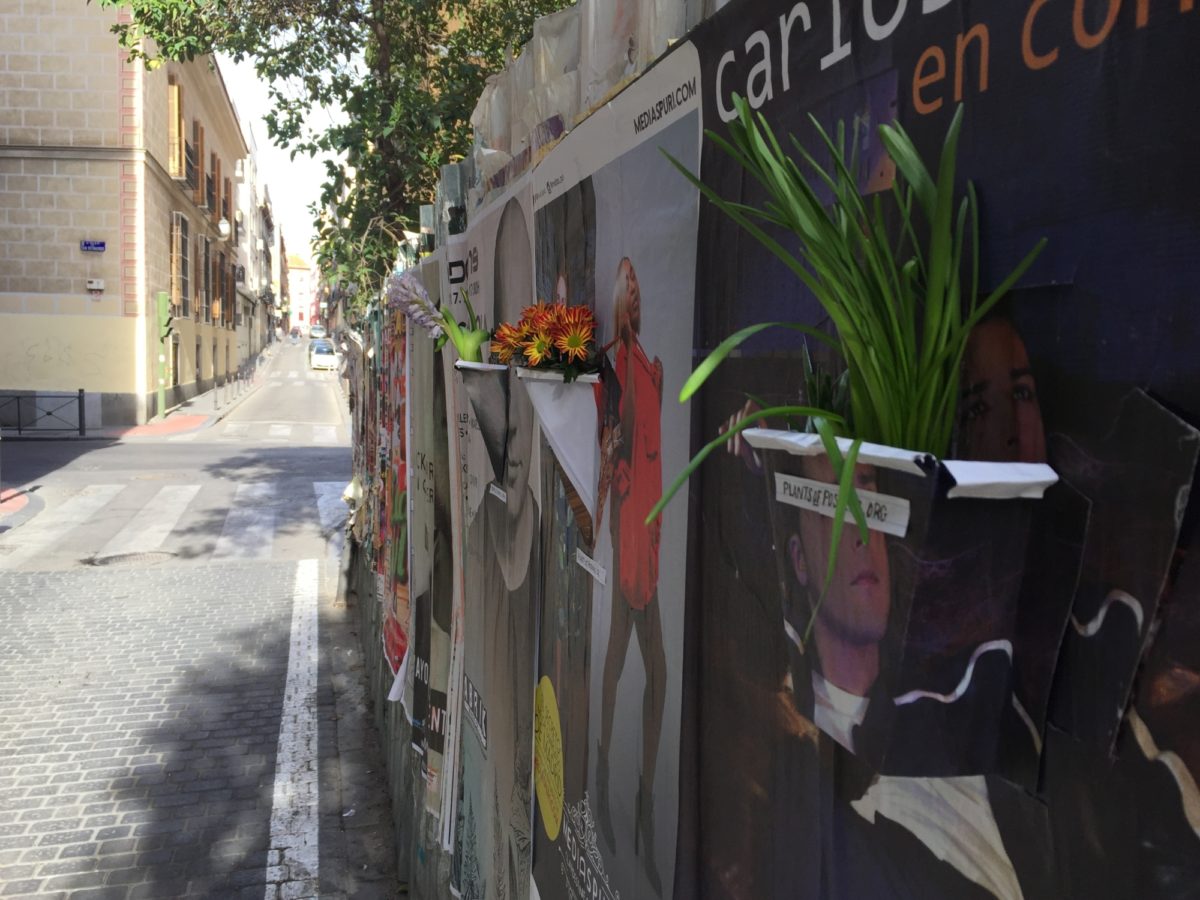 PH: I feel like most of our readers may not understand how thick the hoardings in certain countries can get with posters. In NYC, for example, the subway posters are generally removed before new ones are put up in the advertising spaces. The only places where ads tend to build up are in particularly poor parts of the city, which most tourists never seen. Did you see a similar correlation between the economics of an area and this issue of posters being continually pasted on top of each other?
PoP: This project was born here in Spain, and this matters a lot. Fede comes from Argentina and me, Juan, from Brazil. Our countries don't share the same conditions as here, and that was the trigger that made us more aware about the proliferation of posters. We know that these conditions won't be shared in every country, and that is a thing that makes this project a bit difficult to spread around the globe; but, it doesn't discourage us.
About the thickness of the vases, it is very relative. It depends on what thickness of paper and the weight of the plant you will use. According to our research, 90g/m2 is the most popular weight for street posters. This is very thin. The best thickness would be 2 layers of posters; the ideal would be three.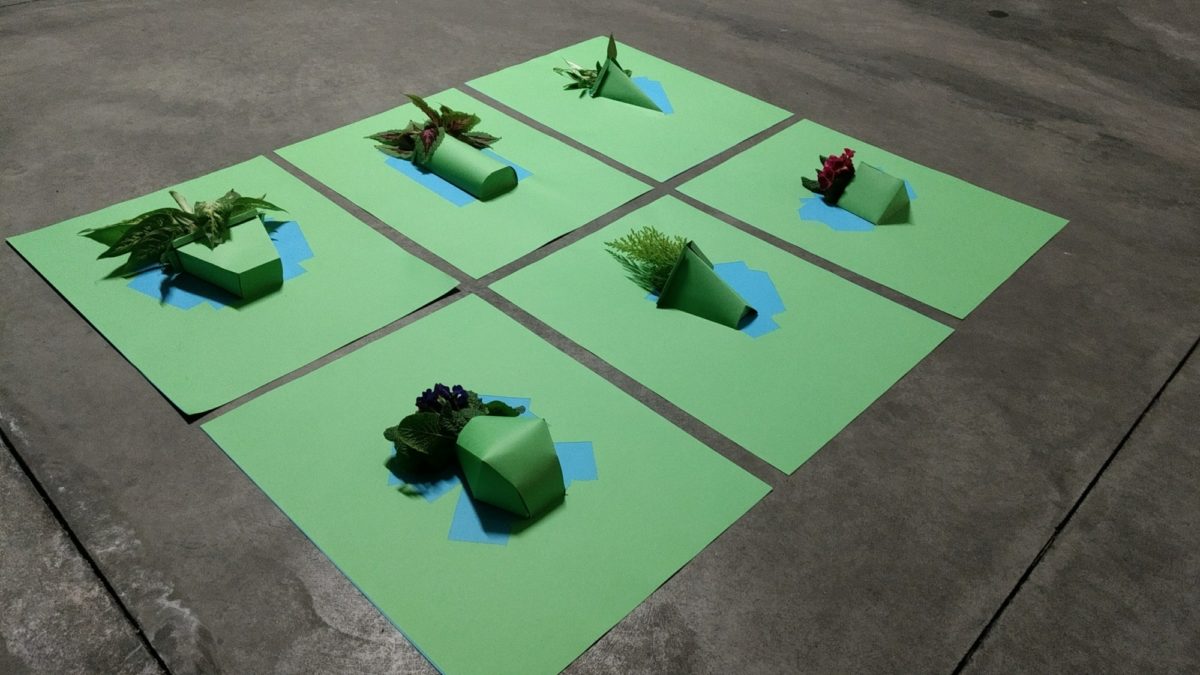 PH: You designed six patterns from which anyone can create a cut-out vase with just a mat knife and some glue. The video makes it look terribly easy; however, as someone who is craft-impaired, I have my doubts. How easy is it really to make these vases? Do the posters have to be a certain thickness in order to even hold up to the glue and weight of the dirt?
PoP: When we designed the first models, we set some rules to follow: The models couldn't have more than 4 glue-holding parts to avoid using too much glue, and they needed to be able to be made in no more than 5 minutes.
The Augalas (the one we use in our tutorial video) and Paudha models are the ones that follow those rules strictly. They are the easiest ones to make. The other ones are a bit harder, and they need more practice.
Rastlina and Kasvi are the models that skipped the time rule completely. We kept them in the project due to their aesthetic and how people reacted to them on the streets.
For those who are trying for the first time, we recommend starting with the Paudha model.
About the thickness, as we mentioned before, the ideal is three layers of posters. Think about the common A4 paper we have at home or in our office. Three layers of that would be fine.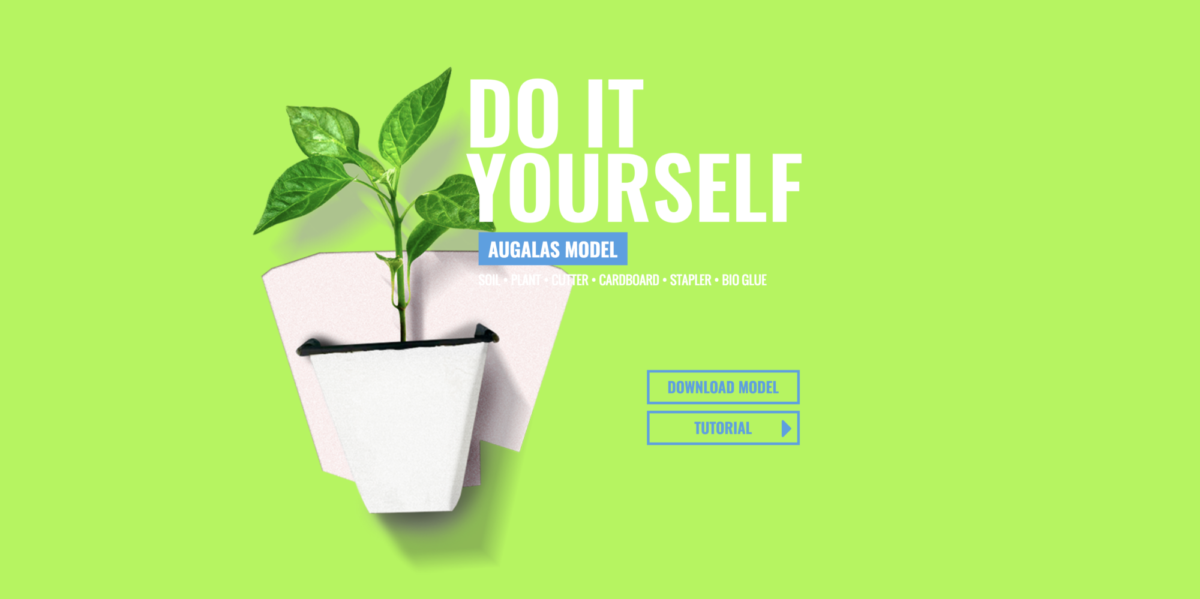 PH: The vases all have names that make them sound like IKEA furniture. Where did you come up with them? Do they have specific meanings?
PoP: That was intentional! When we were designing the models, we thought "Wow, you know what, it would be nice if the people could have them at home, like IKEA furniture." And, after we laughed about it, we thought we needed to name them to sound like IKEA's furniture because our vases would be the IKEA vases for the streets.
And yes, they have one specific meaning. Try it on Google translate 😉
(Poster House put the names through Google – it's pretty clever)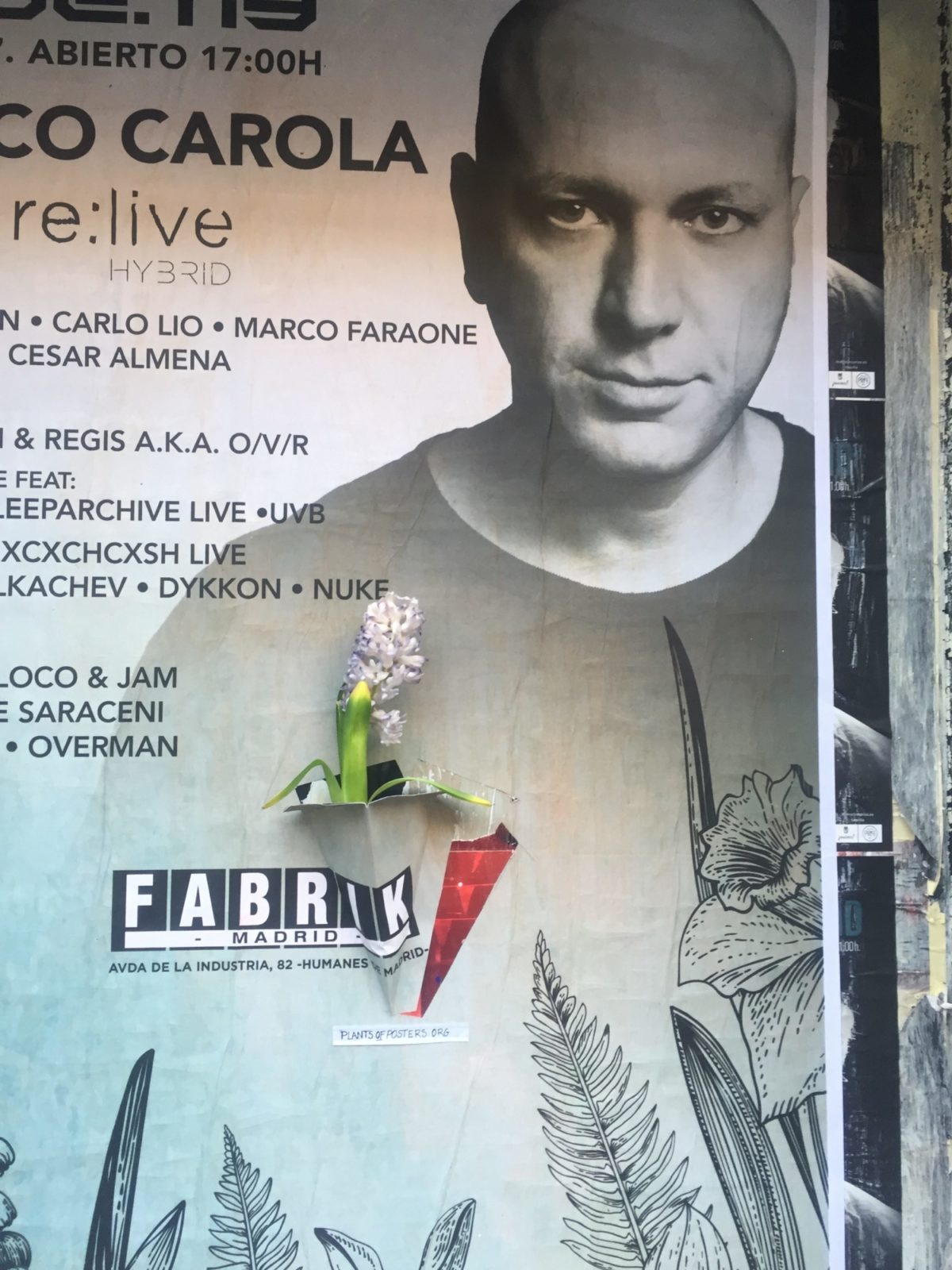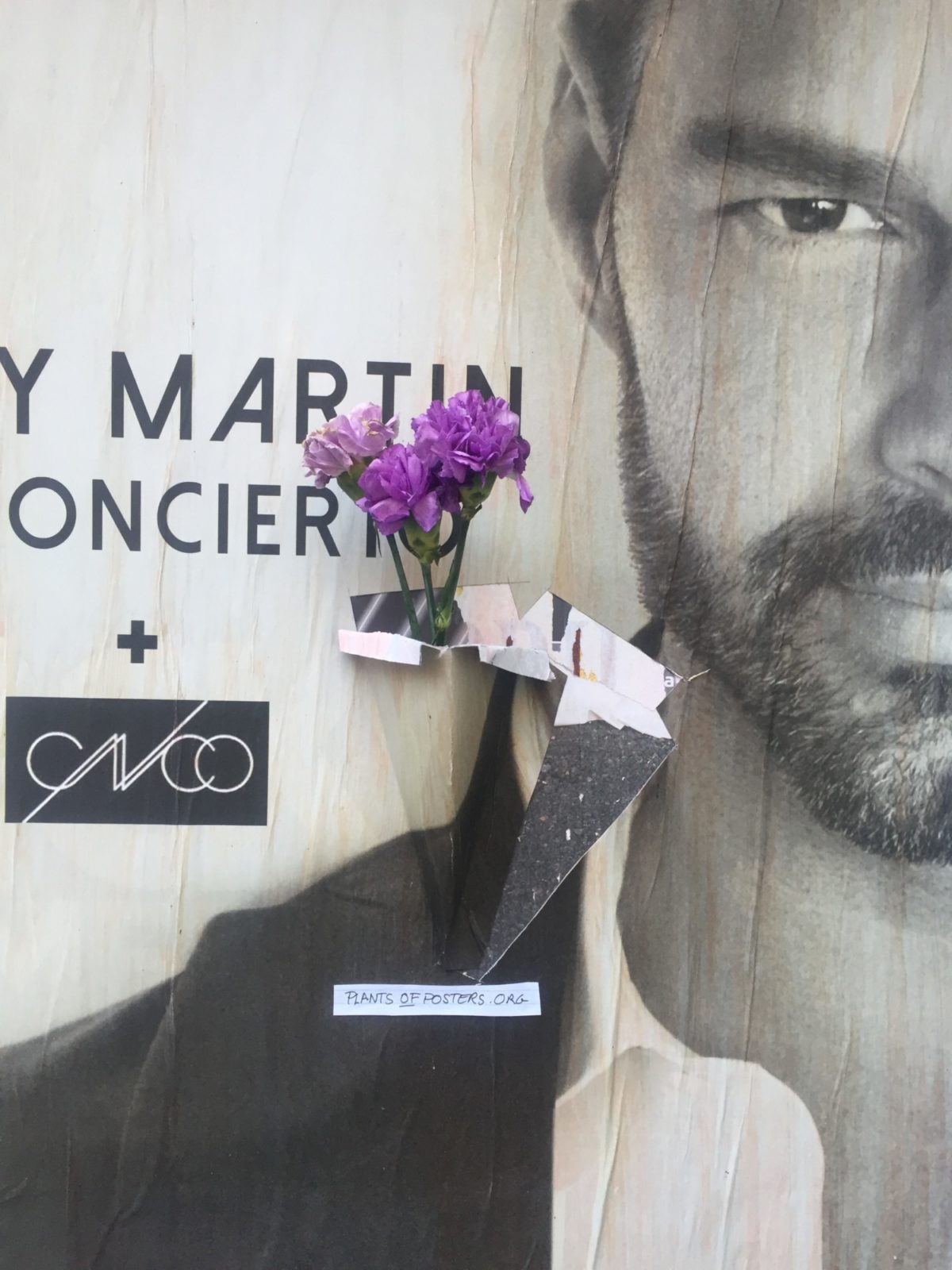 PH: About how many of these poster plantings have you two done yourselves? Do you always have the templates in your backpack ready to go or do you go out specifically on a mission to do this?
PoP: When the project started, we planted a lot of them. We don't have the specific number, but for sure more than 50. Every time we found a poster and no cops around, we were mounting the vases and coming back the next day to plant the plant in them or even waking up very early on the weekends to take advantage of the empty streets to make them. During those times, we used to walk with the templates everywhere. But we started to have some problems. Finding the vases still fine the next day to plant the plants in them started to become harder and harder. So we decided to plan better.
Now, we pinpoint on a Google map every place we find in the city with a lot of posters (some are there for months; others only for some weeks), and we would come back another day with the plants and materials at a time we knew there isn't much movement around.
So now it works more like a mission.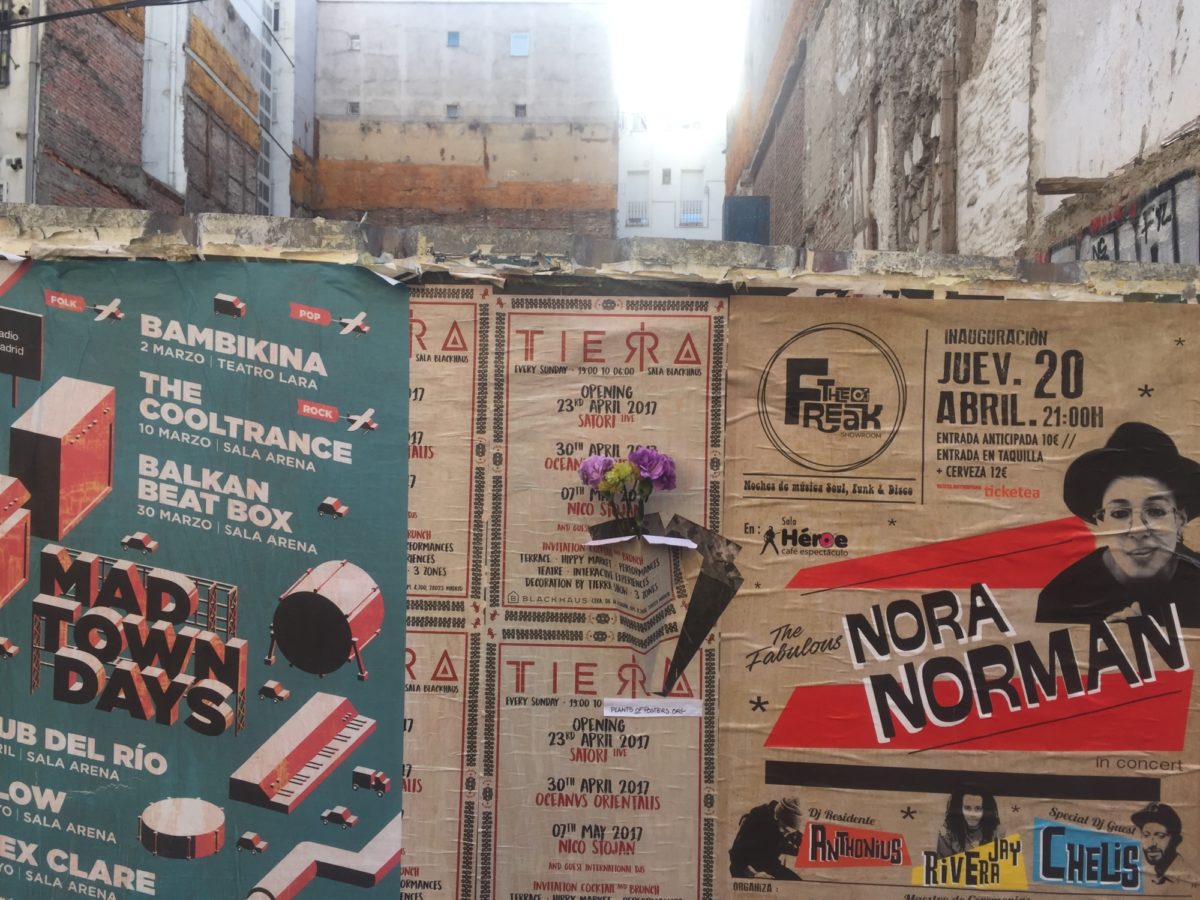 PH: Once they're constructed, about how long do these vases last? What's the longest you've seen one stay up?
PoP: Passersby don't damage the vases; the like them a lot. We used to see a lot of smiling and kindness when people noticed them. Sometimes someone steals the plant.
The biggest harm is done by the people that put up advertising posters. Most of the posters here in Spain are glued illegally on abandoned shopping windows, old buildings, and containing walls. Those people need to be fast on the job, otherwise they can be caught by the cops. So they just rip the old posters off very fast, with or without the plants, to glue another one on top of them. This makes our work very immediate.
The moment we noticed this we decided to choose the days we would make them more carefully to guarantee that more people would see them before they would be ripped off to make room for new posters.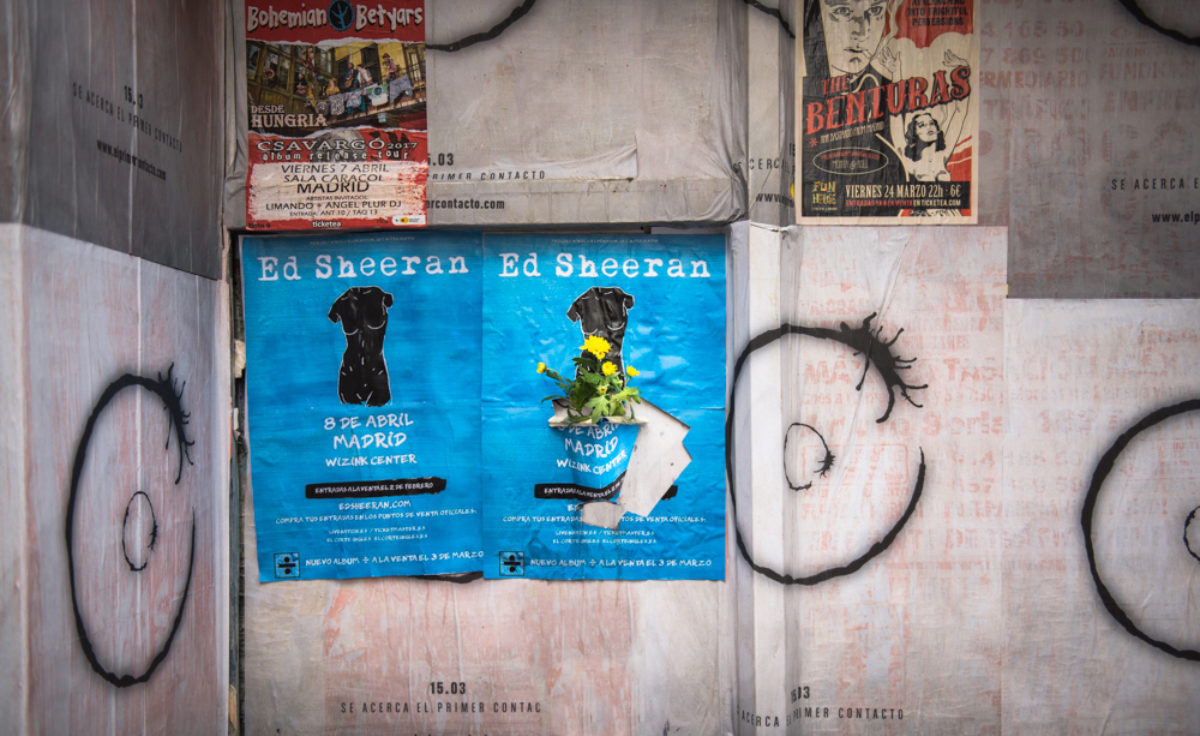 PH: I know people from around the world have participated in the project. What are some of the favorite photos you've been sent by people? What's the most unusual or unexpected place people have decided to put up one of these poster-pants?
PoP: We have had a very good response from everywhere. Today, the internet expands our idea to the whole world. We received photos from Buenos Aires, Santiago de Chile, Lithuania, Brazil, and several other countries. We also got some emails from people in Pakistan, but they never shared the photos.
The early repercussions lead us to be interviewed by some magazines such as Print Magazine, How Design, T Magazine, and Fast Company. Without a doubt, it is a great incentive to continue with the project and have other ideas emerge in the future.
About the most unexpected place was for sure Pakistan. We never thought the project would go that far.