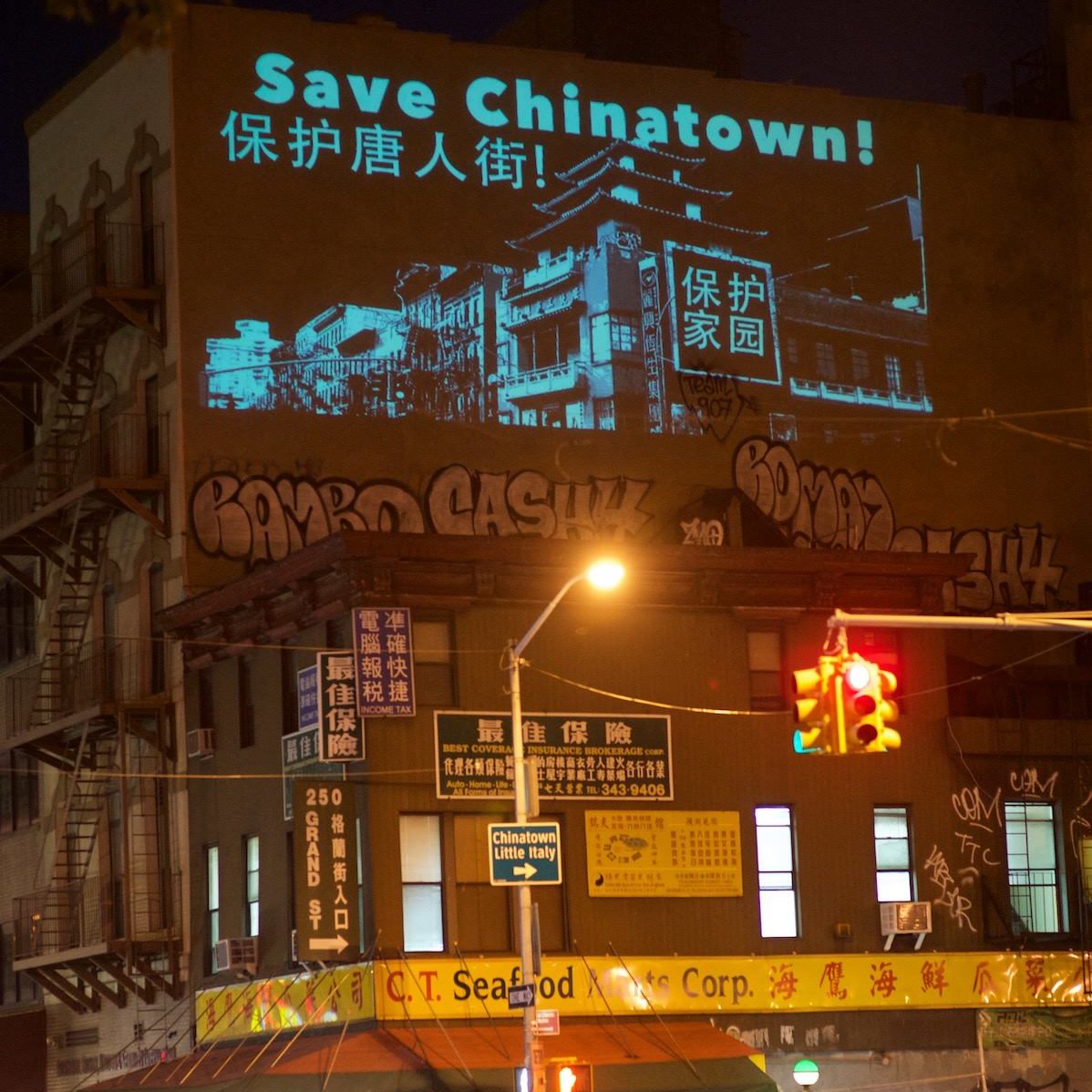 Art Against Gentrification with Chinatown Art Brigade
July 15, 2021
1–2pm
---
Gentrification was a hot-button issue at the center of Hunter S. Thomspon's 1969 Freak Power campaign, and is still at the forefront of civic discourse today. Poster House is thrilled to partner with Chinatown Art Brigade (CAB) for a panel on the role of artists in the ongoing fight against gentrification. Explore the collective's creative interventions against gentrification in Chinatown and the intersection of art, organizing, and politics on this crucial issue. Questions strongly encouraged!
Chinatown Art Brigade (CAB) is an intergenerational, womxn-led collective driven by the fundamental belief that our cultural, material, and aesthetic modes of production have the power to advance social change. Together, they make work that centers art and culture as a way to support community-led campaigns around issues of gentrification and displacement.  
Betty Yu is a multimedia artist, photographer, filmmaker, and activist born and raised in NYC to Chinese immigrant parents. Ms. Yu integrates documentary film, new media platforms, and community-infused approaches into her practice, and she is a co-founder of Chinatown Art Brigade and has been awarded artist residencies and fellowships from the Laundromat Project, A Blade of Grass, International Studio & Curatorial Program, and many others.
Diane Wong is an Assistant Professor of Political Science at Rutgers University, Newark. She writes at the intersections of American politics, Asian American studies, critical urban studies, cultural and media studies, and community rooted methodologies. Her work draws from a combination of methods including ethnography, participatory mapping, archival research, augmented reality, and oral history interviews. 
Em He is a member of the Chinatown Art Brigade and a trans and queer Cantonese settler immigrant who grew up on unceded Coast Salish lands and is now living on stolen Lenape land. They are a housing justice and anti-displacement organizer building power with intergenerational and multilingual Asian immigrant communities as well as an activist and organizer in cultural orgnazing, queer justice, healing justice, leftist, decolonial, and prison abolition movements.
This online event will be hosted on Zoom with attendees cameras off. Closed Captioning will be provided. A recording of the event will be made available for all registered attendees.  Questions about access? Please email Salvador Muñoz, Public Programs Manager, at Salvador@posterhouse.org
Photo Credit: Louis Chan