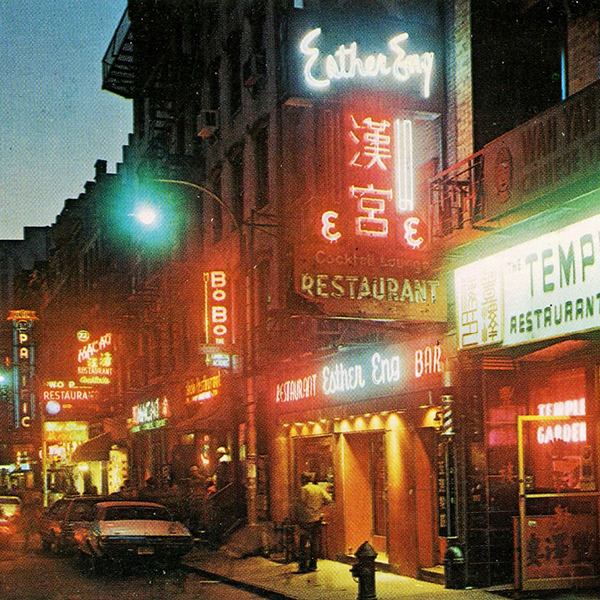 Virtual Lecture: Chinatown's Historic Signage
August 12, 2020
7–8:30pm
---
The streets of Chinatown have historically been defined by an intensity of urban life whose vitality almost overwhelms the senses of visitors from less frenetic places. Commercial signs and outdoor advertising have long been a key feature of Chinatown's unique urban landscape. But with so much to look at in these streets, signs tend to get lost in the mix.
Taking a moment to spotlight Chinatown's unique history of outdoor advertising, this virtual program by design historian Thomas Rinaldi will explore the ways in which graphic design, technology, and cultural undercurrents converged to produce one of New York's quintessential urban landscapes.
Thomas Rinaldi is the co-author of the book Hudson Valley Ruins: Forgotten Landmarks of an American Landscape, published by the University Press of New England in 2006, and the author of New York Neon, published by W.W. Norton in 2012. His photographs have been published in The New York Times, The Wall Street Journal, The New York Post, The New York Observer, Westchester Magazine, CNN Online, and elsewhere, and have been exhibited at the Municipal Art Society of New York and at the New York State Museum in Albany.