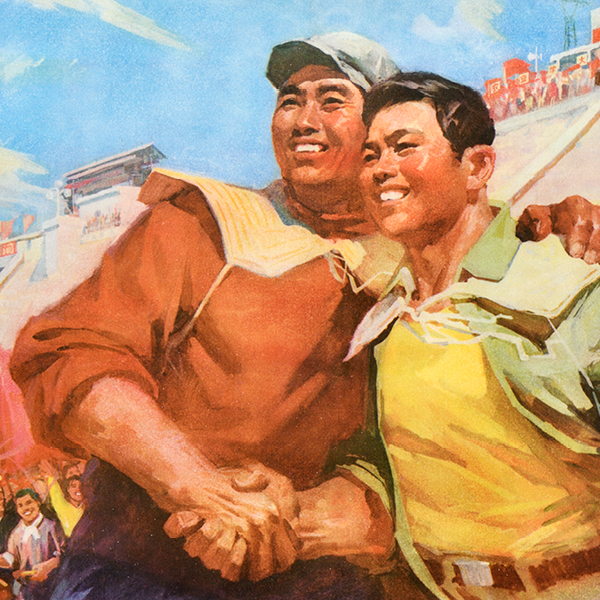 Virtual Talk: Poster Art in the Mao Era
October 26, 2020
6:30–8pm
---
Join historian Alfreda Murck as she guides guests virtually through The Sleeping Giant, focusing on posters produced during the Mao era. She will unpack these dynamic works of graphic design, exploring elements of politics, famine, and warfare that led to the Cultural Revolution. This is a unique opportunity to examine and discuss these pieces with a leader in the field.
Tickets:
Early Bird (purchased before Oct 10): Free!
General Registration: $3
A historian of Chinese visual culture, Alfreda Murck lived in Asia as a student and professional for more than two decades. In China from 1997 to 2013, she worked at the Palace Museum and taught at the Central Academy of Fine Arts and at Peking University. Besides various articles on Chinese painting, she authored a book titled Poetry and Painting in Song China: The Subtle Art of Dissent (Harvard University Asia Center, 2000). In the flea markets of Beijing she collected other people's castoffs, including objects related to the Pakistani mangoes that Mao gave to workers, which led to the exhibition Mao's Golden Mangoes and the Cultural Revolution (Rietberg Museum Zurich, 2013). Prior to living in Asia, Freda was Associate Curator of Asian Art at The Metropolitan Museum. She received her PhD from Princeton University in 1995.
This program is co-presented by China Institute. By signing up for this program, you agree to be added to China Institute's mailing list.