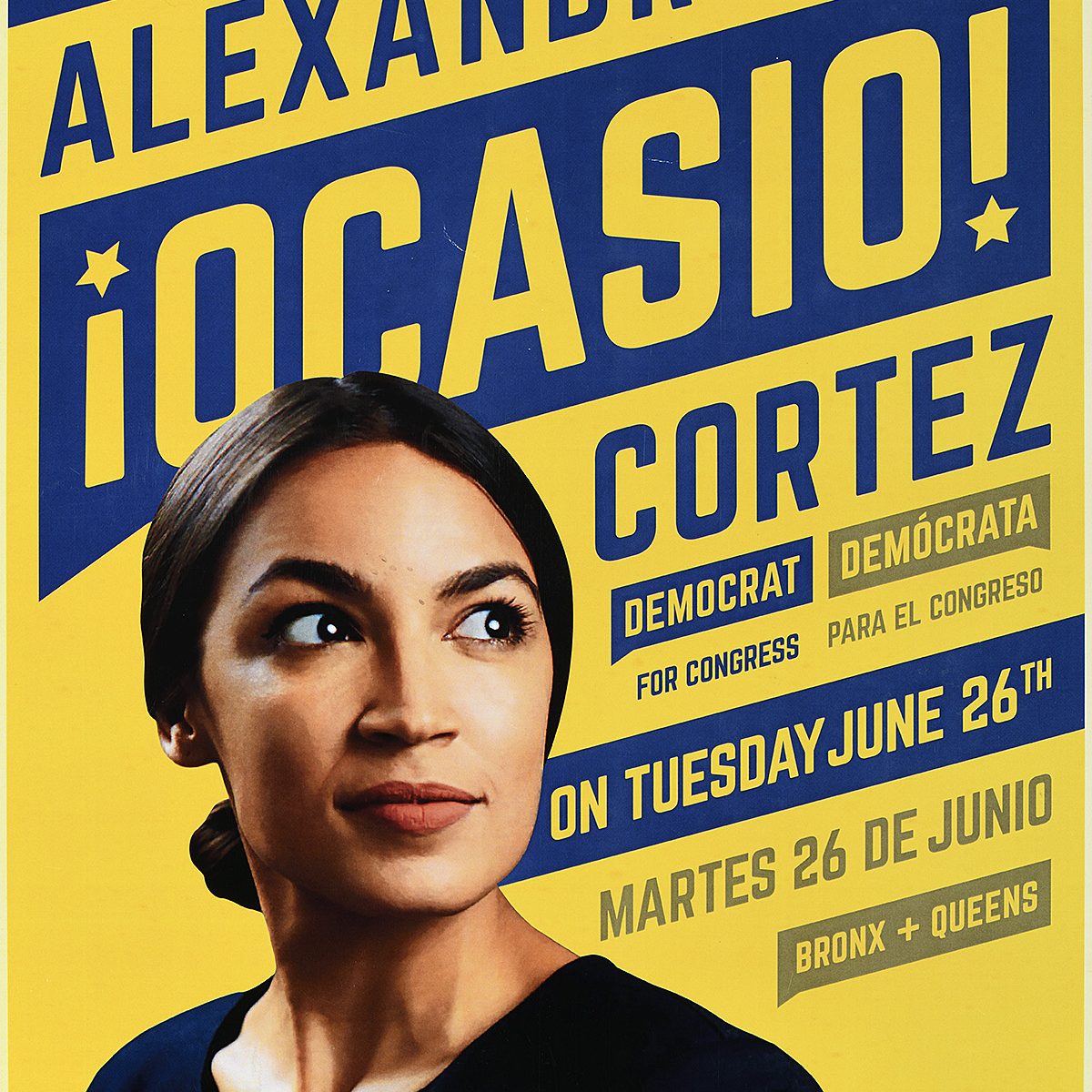 Taking Action: A Night with Tandem
December 18, 2019
6–8pm
---
Tandem, the award-winning design studio responsible for the visual identity of Alexandria Ocasio-Cortez's congressional run, will sit down at Poster House to discuss how they have used their graphic design skills to pursue the change they want to see in the world.
Forged on the principle that the same persuasive techniques used in marketing and advertising can and should be used to advance the greater good, Tandem will speak about their successful bi-lingual campaign posters for AOC and their continued collaboration with the Congresswoman and her Green New Deal proposal, as well as other poster work they have done and their overall mission to use graphic design as a way to take action.
Shop & Café will be open.
Tickets: $15
Members at the Individual Level get a buy one get one free ticket.
Members at the Supporter and Patron Levels get two free tickets.