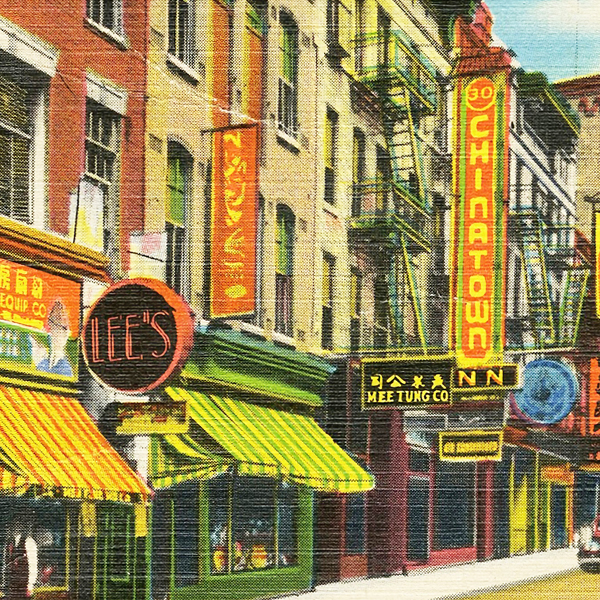 Walking Tour of Historic Chinatown Signage
November 5, 2020
6:30–8pm
---
Join design historian Thomas Rinaldi as he guides you on this 90-minute walking tour of Chinatown. Focusing on the history of signage in the area, we will make stops to admire Chinatown's surviving historic signs and discuss how they fit into the evolutionary history of commercial signage more broadly, exploring threads of graphic design and technology that have collaborated to produce this quintessential urban commercial landscape.
Thomas Rinaldi is the co-author of the book Hudson Valley Ruins: Forgotten Landmarks of an American Landscape, published by the University Press of New England in 2006, and the author of New York Neon, published by W.W. Norton in 2012. His photographs have been published in The New York Times, The Wall Street Journal, The New York Post, The New York Observer, Westchester Magazine, CNN Online, and elsewhere, and have been exhibited at the Municipal Art Society of New York and at the New York State Museum in Albany.
NOTE: This tour does NOT begin at Poster House. You will be emailed the starting location one week before the event. Guests should be prepared to walk on uneven, crowded streets for 90 minutes without seating.
Tickets:
Poster House Members: $15
General Public: $20