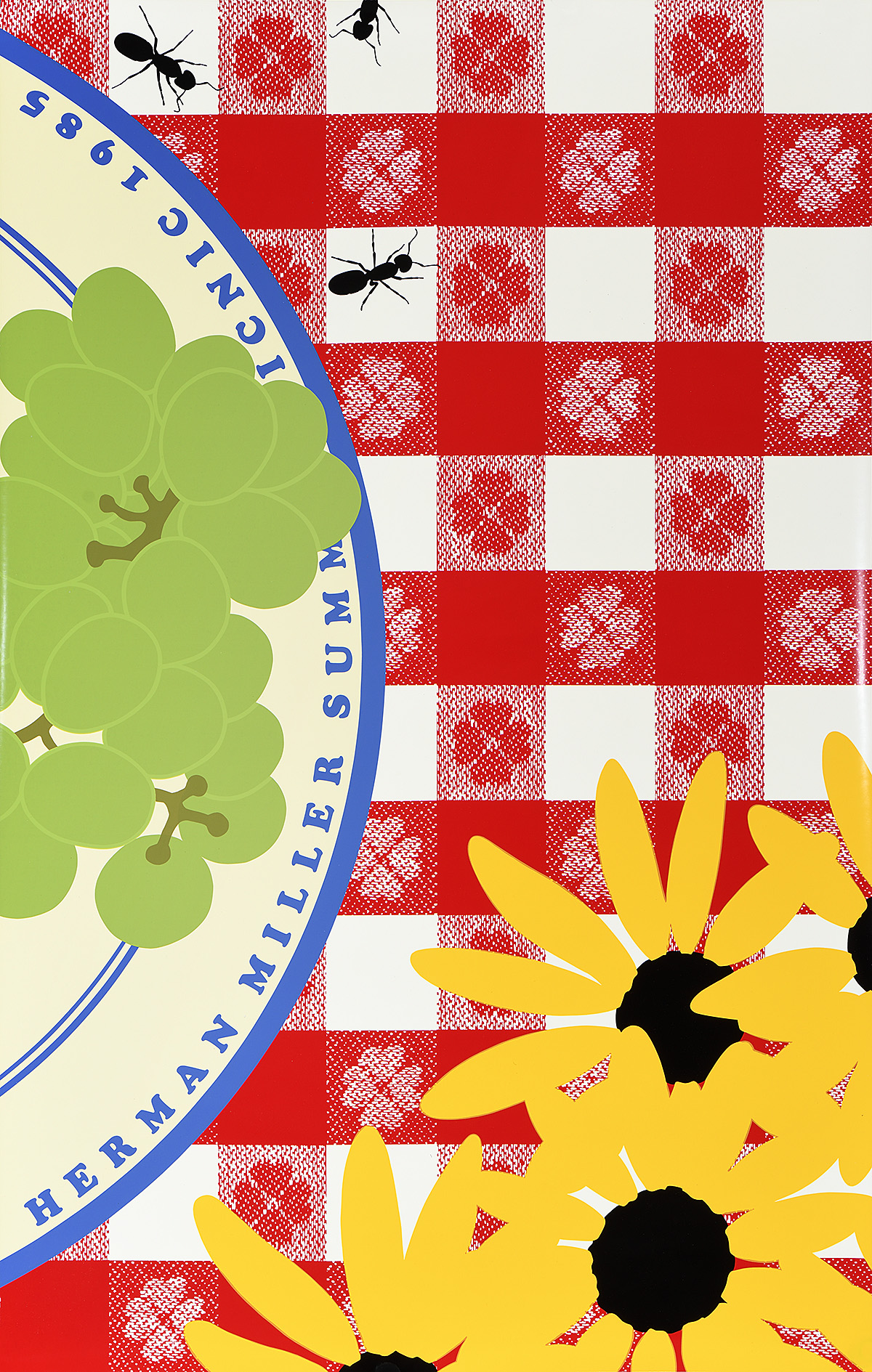 January 12, 2020
Café des Affiches Gets a Makeover
Rating: G
In an effort to give everyone access to even more incredible posters, we've gussied up Café des Affiches with its own set of food-focused designs, all from our Permanent Collection.
The best part? Guests can see all these posters without having to pay museum admission. Just head to the café, buy some Counter Culture Coffee or one of our delicious house-made snacks, and enjoy the view!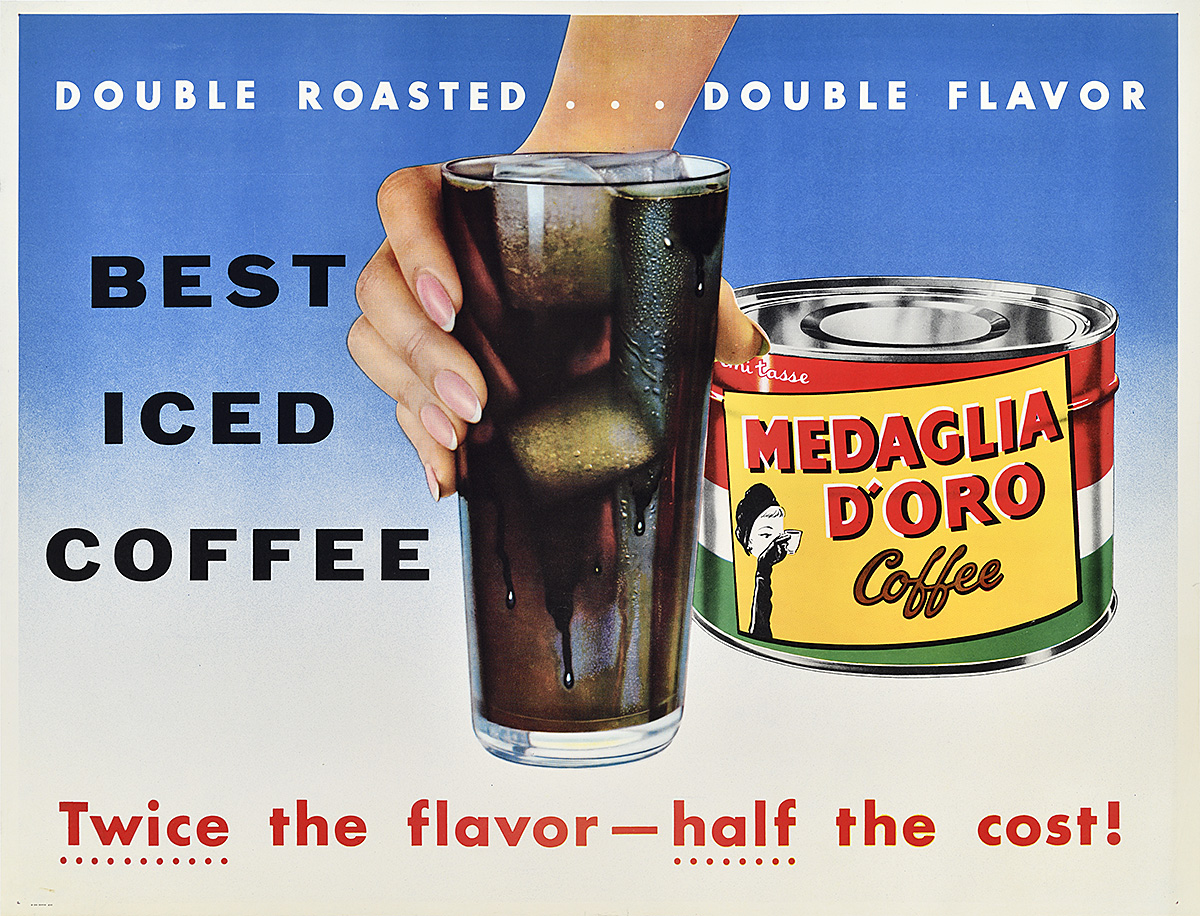 In the 1950s, Medaglia d'Oro came out with a series of posters promoting various ways to enjoy their signature Italian-style espresso. Referencing the classic Swiss Object Poster, each design, printed via photo-offset lithography, focuses solely on the product itself accompanied by bold, simple text. This poster advertises the joys of iced coffee (which, incidentally, you can buy right here in our café!).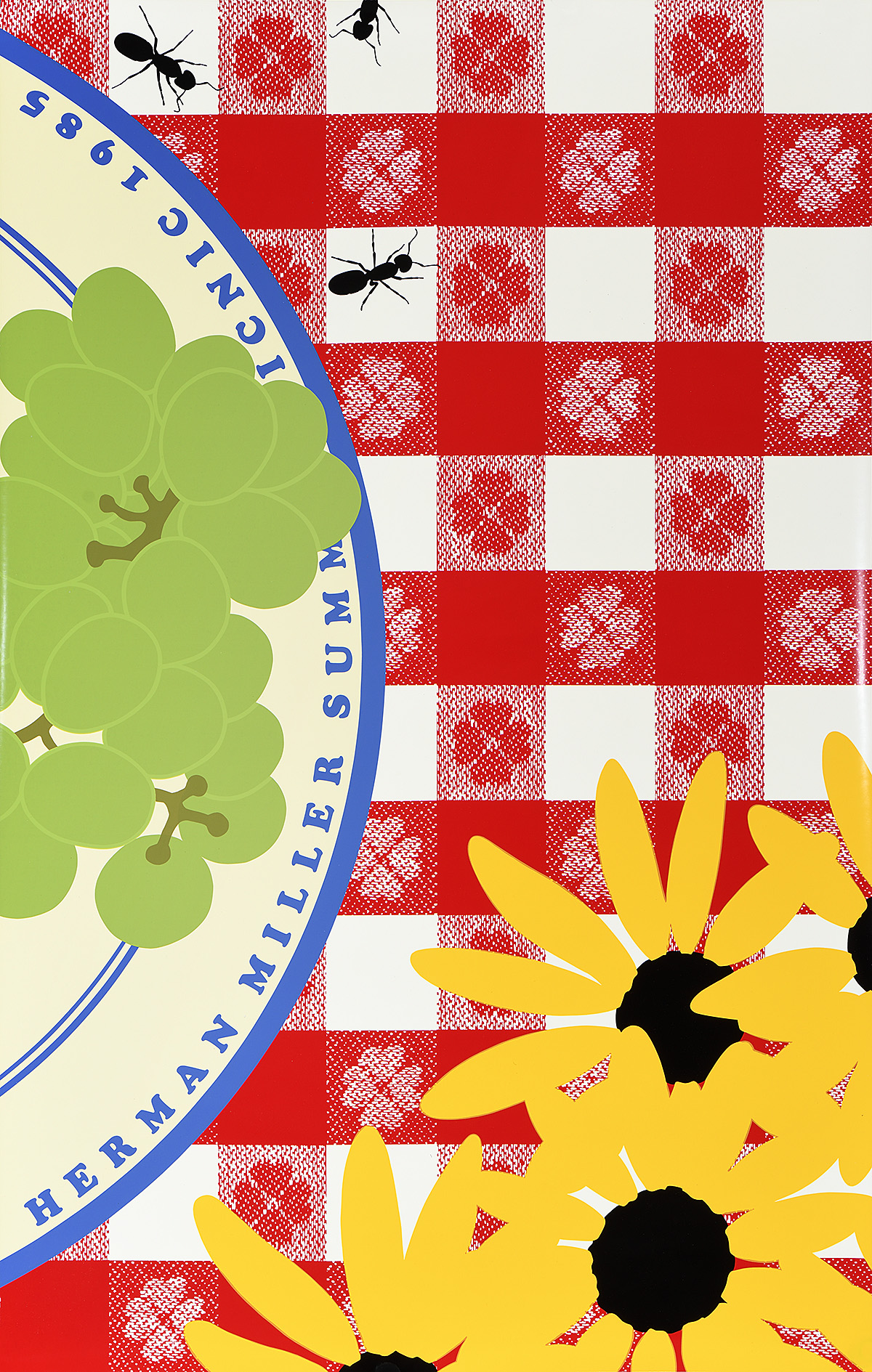 In 1970, Steve Frykholm created the first in an iconic series of silkscreen posters advertising the annual picnic at the Herman Miller furniture company. Each image, printed in bright colors and in a loose, illustrational style, presents an element of an outdoor picnic in extreme closeup.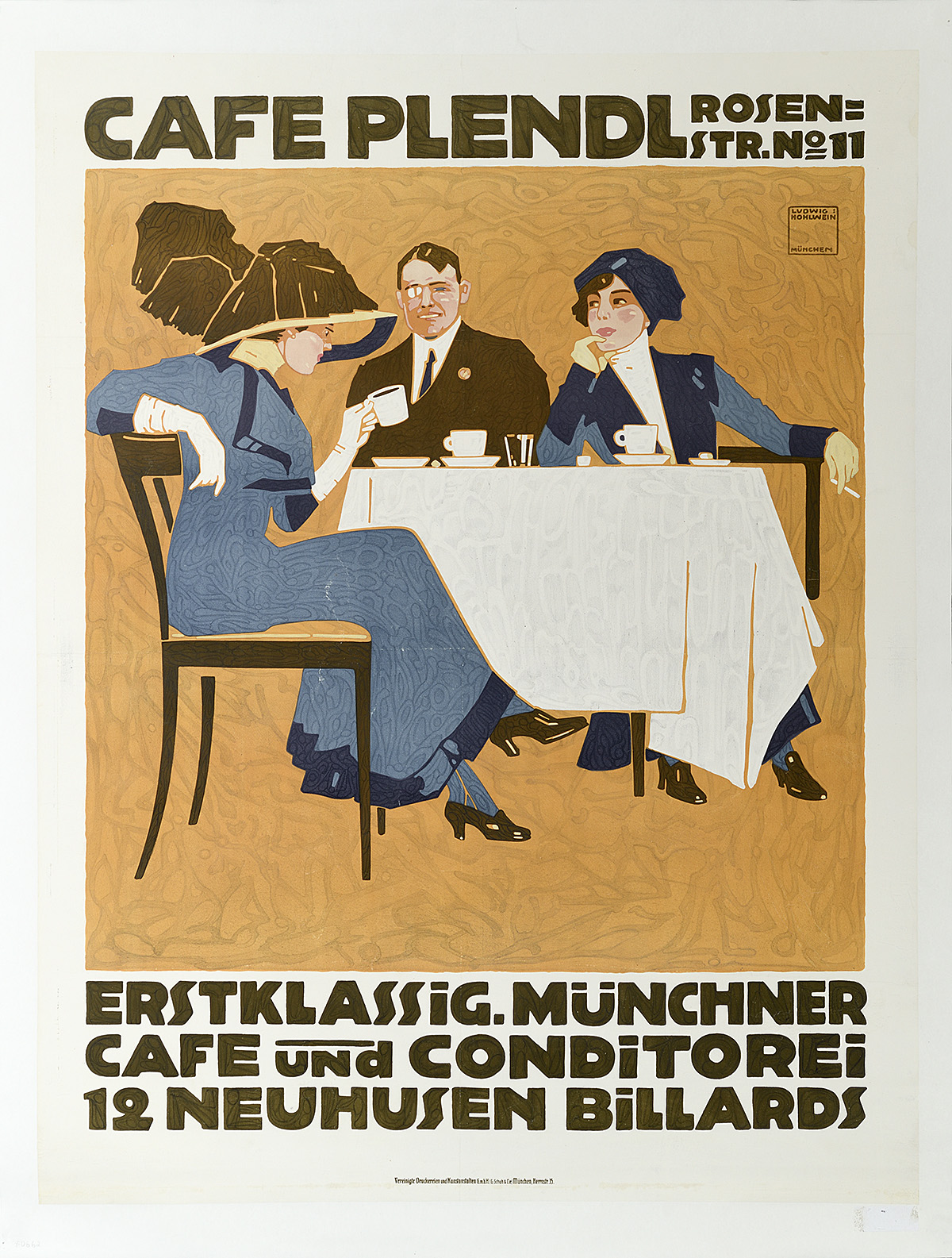 Hohlwein was a master of the German counterpoint to Art Deco. Through the use of flat planes of color and subtle patterns, he created figures without outlines and space without depth. This lithographic poster advertises a "first class" coffee and pastry shop in Munich, filled with elegant clientele.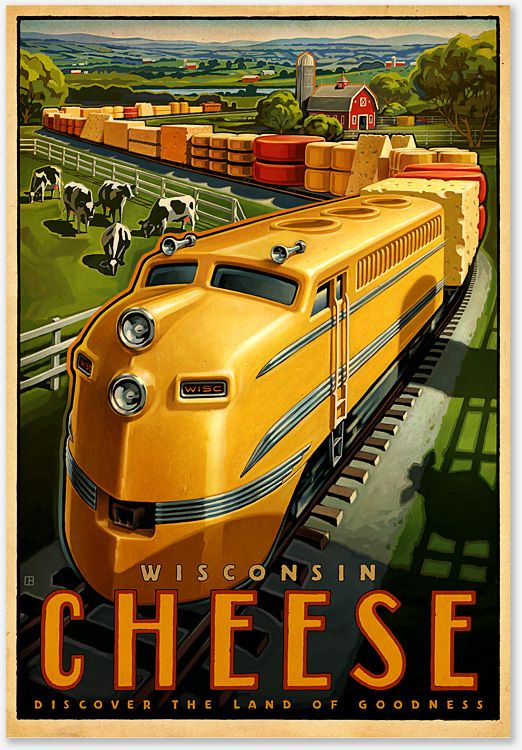 American posters promoting rail travel during the mid-20th century typically showcased a weighty, impressive train charging across the landscape. Often drawn with an acute depth of field, the locomotive typically vanishes into the horizon. This poster promoting Wisconsin cheese takes the most recognizable elements from that genre and updates them in a humorous, eye-catching design printed by offset lithography.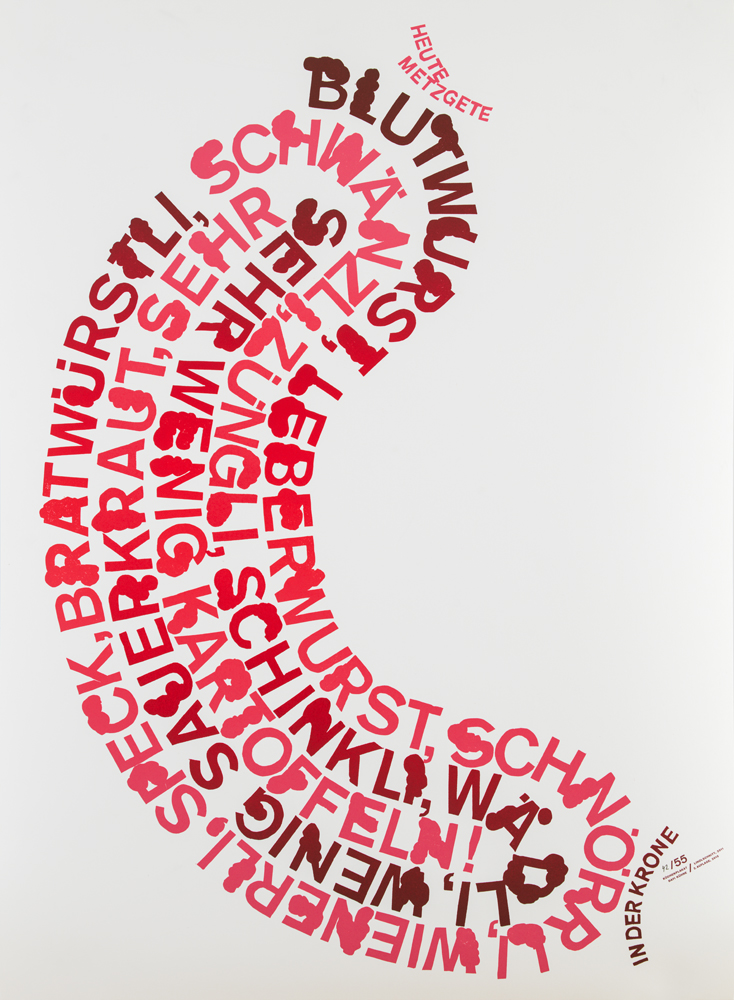 Printed in various shades of red, this clever design twists type into the shape of a sausage to promote Metzgete at a local restaurant. Metzgete is a traditional Swiss meal featuring various nose-to-tail preparations of a freshly-slaughtered pig, all accompanied by potatoes and sauerkraut. Kühne printed this poster as a linocut using his own letterpress.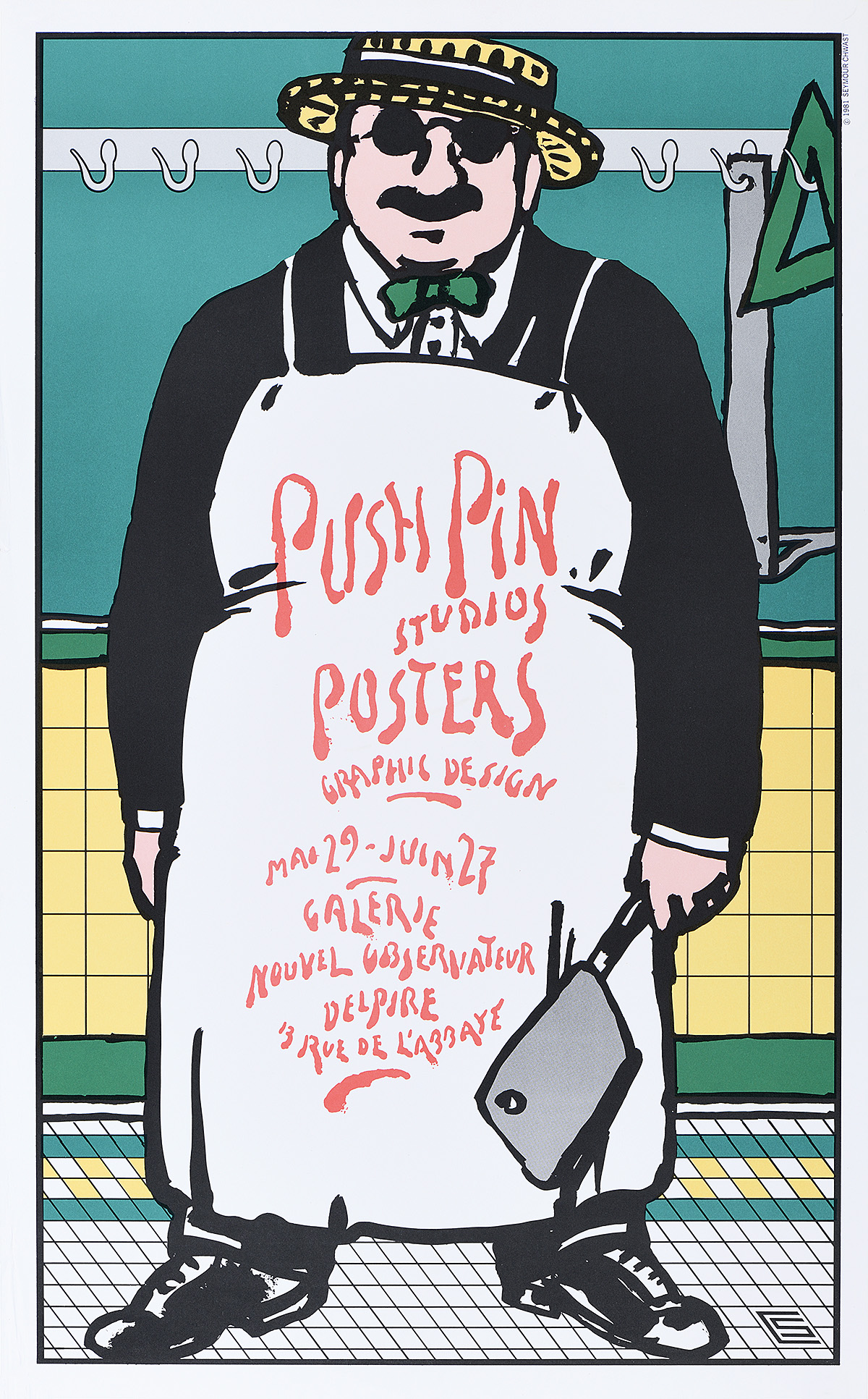 The formation of Push Pin Studios marked a return to illustration in the world of American advertising. A direct counterpoint to the grid-based simplicity of European posters of the 1950s and '60s, Push Pin's collaborative, tongue-in-cheek ethos resulted in a new generation of poster designers whose influence is still felt today. Created through photo-offset lithography, this design advertises an exhibition of the studio's work in Paris. Chwast notes that he was inspired by a 19th-century poster featuring a similarly corpulent butcher. While he originally aimed at changing the blood-lettering for a variety of subsequent shows, the poster was only ever used once.